Hey! This site is reader-supported and we earn commissions if you purchase products from retailers after clicking on a link from our site.
Vermont is such a beautiful state in the New England area of the U.S. From Green Mountain National Forest to Mount Mansfield, Vermont has thousands of acres to explore with amazing hiking, skiing, and camping. If you're planning to travel through Vermont in your RV or van, make sure to plan where you are going to camp ahead of time!
There are tons of great campsites all around the state. Below, we compiled our favorite campgrounds from our own travels and research. Without further ado, here are our picks for the best campgrounds in Vermont.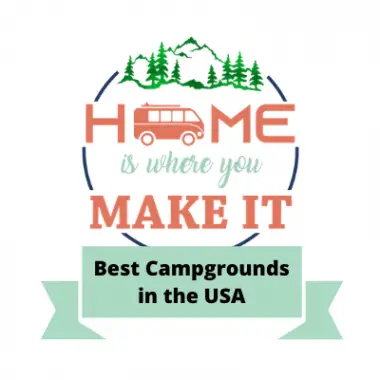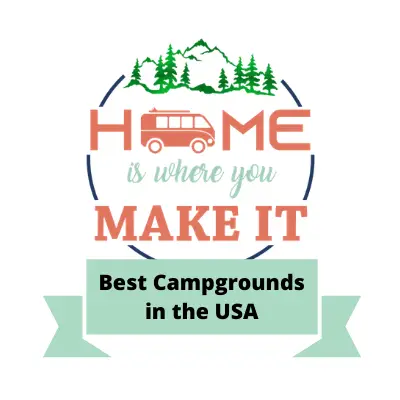 Maple Grove Campground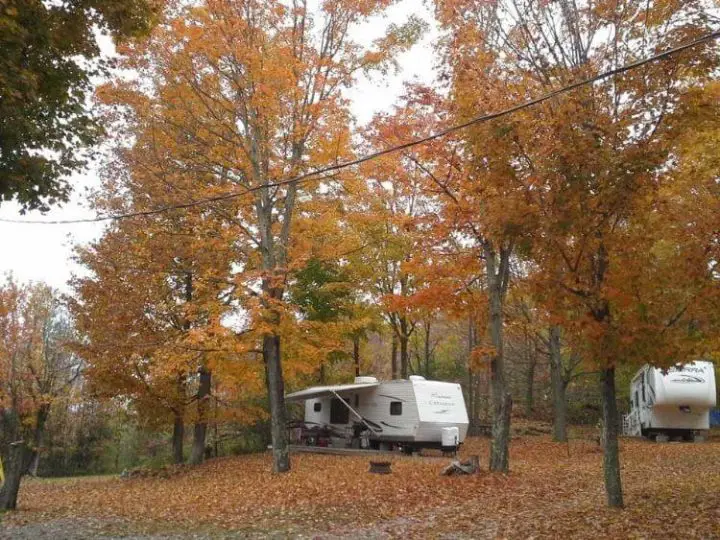 With the slogan of "Peace and quiet like no other," Maple Grove Campground promises and delivers a relaxing, nature oriented camping experience. Campsites are surrounded by beautiful maple trees that past guests say add to the cozy and quiet feel of the campground. Maple Groves has also been praised for having sites large enough to comfortably host big rigs with no problems and for its helpful and accommodating staff and owners.
Address
1627 Main Street, Fairfax, VT 05454
Phone Number
(802) 849-6439
Camping on the Battenkill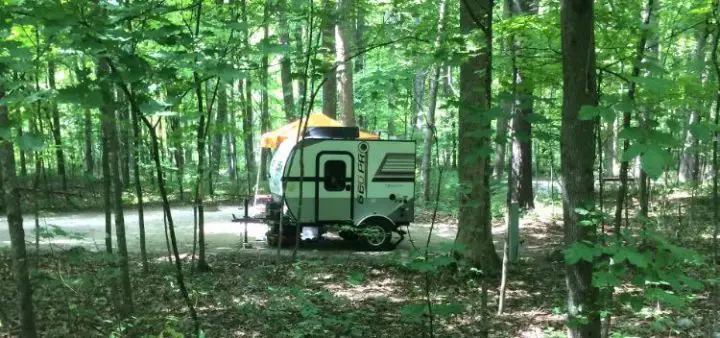 Established back in 1961, Camping on the Battenkill has come to be a local legend in Arlington, Vermont, with memories upon memories having been made there over the years. There is a wide range of campsite options ranging from completely wooded plots to open spaces near the playground.
You can even opt for a riverfront site. The Battenkill River is great for trout fishing as well as activities like tubing, canoeing, and kayaking.
Address
48 Camping On The Battenkill, Arlington, VT 05250
Phone Number
(802) 375-6663
Limehurst Lake Campground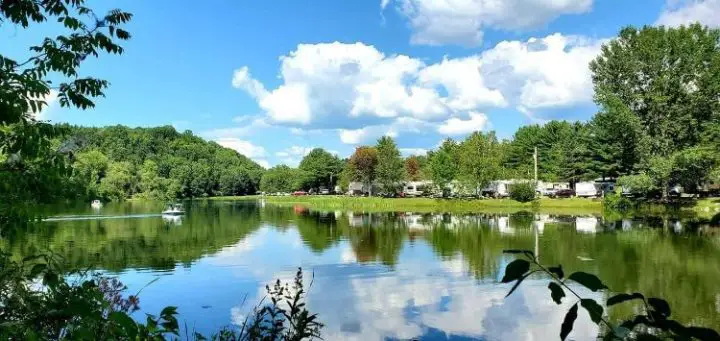 Located near attractions such as the State Capitol in Montpelier, the Ben and Jerry's Ice Cream factory in Waterbury, and the Granite Museum in nearby Barre, Limehurst Lake Campground is perfectly situated to enjoy the idyllic surroundings of Williamstown, Vermont, while having easy access to plenty of activities.
Hiking, fishing, and boat rentals at the campground itself ensure that fun and relaxation are never far away! Rent a camping cabin or rustic cabin or stay in your own tent or RV.
Address
4104 VT Route 14, Williamstown, VT 05679
Phone Number
(802) 433-6662
Mountain View Campground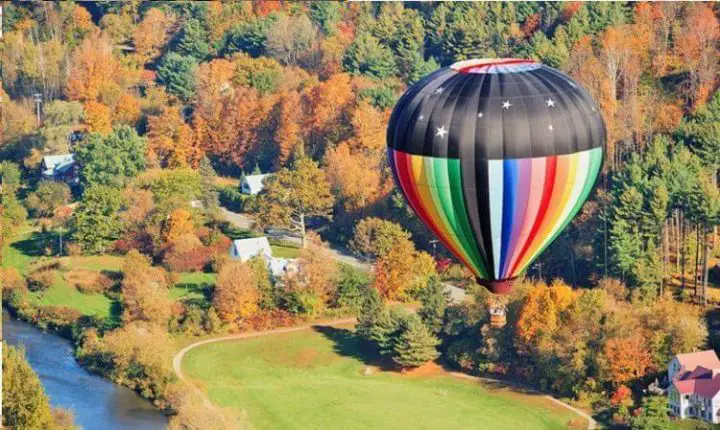 Mountain View Campground has all of the comforts and amenities you need for an ideal camping experience on the Lamoille River in northern Vermont. The riverside campsites and kayak and inner tube rentals help you maximize your time on the water during your stay.
If that gets old, you can opt to enjoy the campground's two swimming pools, hot tub, or mini golf course. The onsite camp store supplements any alimentary or lodging needs you might have, offering ice, firewood, snacks, ice cream, and even local craft beers and wine.
Address
3154 VT Route 15 East, Morrisville, VT 05661
Phone Number
(802) 888-2178
Shelburne Camping Area
If you're looking to find a great combination of all Vermont has to offer while staying at one campground, look no further than Shelburne Camping Area. The campground is just under two miles from Lake Champlain's boating and fishing activities and within 4.5 miles of Burlington with all of its historical and cultural attractions.
Shelburne Camping Area offers various discounts and specials throughout the camping season, so be sure to check out their website for more information before you visit.
Address
4385 Shelburne Road Route 7, Shelburne, VT 05482
Phone Number
(802) 985-2540
Lone Pine Campsites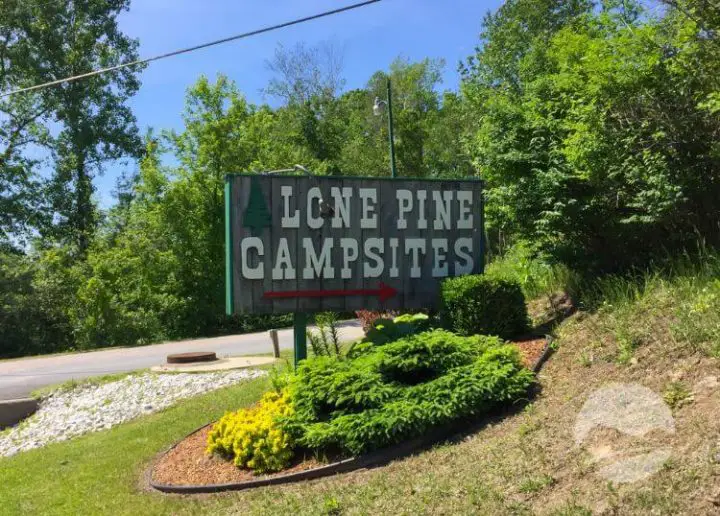 Catering their experience to the "young and young at heart", the folks at Lone Pine Campsites aim to create fun and exciting memories for their guests. The campground's location in scenic Lake Champlain Valley puts it in easy distance of Mallets Bay and downtown Burlington, not to mention the beautiful natural surroundings which include the Green Mountains.
The constantly busy events calendar helps set this campground apart as a place that constantly brings its guests together and keeps them engaged.
Address
52 Sunset View Road, Colchester, VT 05446
Phone Number
(802) 878-5447
Tree Farm Campground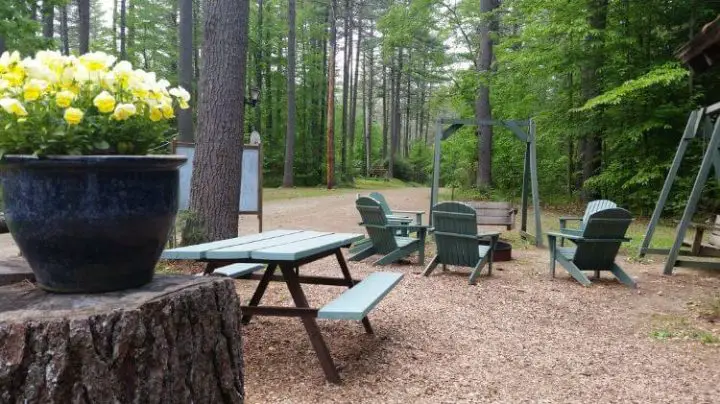 Tree Farm Campground's tagline says it all: "Like a Vermont State Park but with large pull-through sites and full hook-ups". The private and spacious campsites are surrounded by towering white pine trees, giving the campground its name.
You can't get much closer to nature, as the campground itself is home to over 30 species of birds and a bevy of other wildlife. Enjoy the hiking trails, dog park, and other amenities and activities including free WiFi, cable, and hot showers.
Address
53 Skitchewaug Trail, Springfield, VT, 05156
Phone Number
(802) 885-2889
Abel Mountain Campground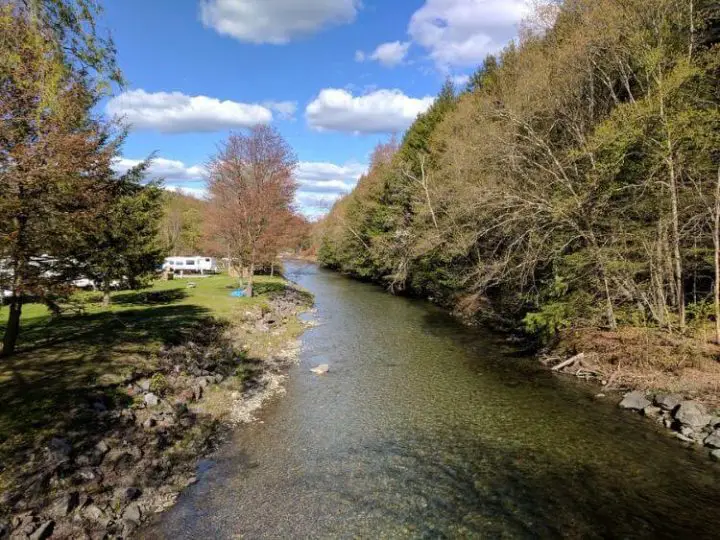 With over 270 acres of trails, Abel Mountain Campground has all you need for a quiet and secluded but activity-filled camping trip. All but 14 of the 131 spacious campsites are full hook up, with water and cable, with half being meant for long-term guests and the other half for overnight stays.
The shuffleboard, basketball, lawn games and board games are available for guests, making it easy to pass time at the campground.
Address
354 Mobile Acres Road, Braintree, VT 05060
Phone Number
(802) 728-5548
Moose River Campground
Moose River Campground is nestled in the picturesque beauty of Vermont's "Northeast Kingdom," so dubbed for its regal natural landscape. The area is also home to Vermont's maple country, making it the perfect place to sample some maple candy during your stay.
The campground offers RV rentals of different sizes as well as classic RV and tent sites. The biggest perks of Moose River are the free WiFi and cable, many planned weekend activities, and the availability of riverside campsites set along the curve of the Moose River.
Address
2870 Portland Street, Saint Johnsbury, VT 05819
Phone Number
(802) 748-4334
Green Mountain Family Campground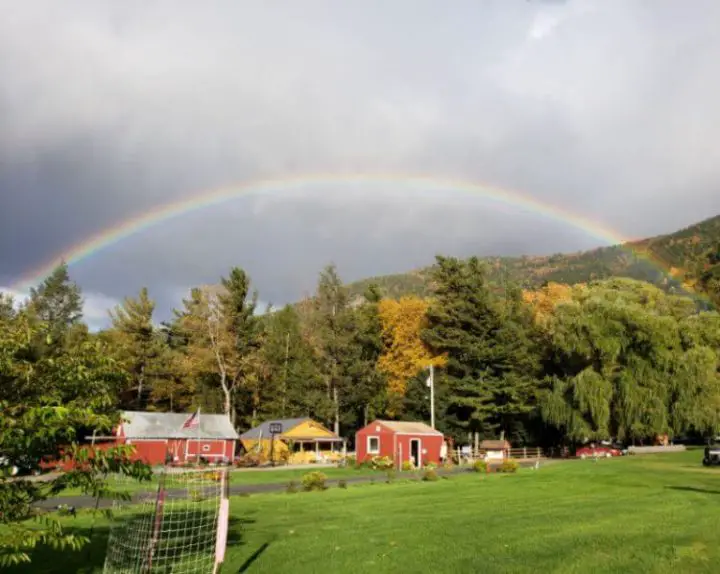 Tucked into the wooded hills of the Green Mountain National Forest, Green Mountain Family Campground is a quaint, traditional campground that offers four-season camping. Bring your own rig to take advantage of the full hook-up sites, or rent out the lean-to and bunkroom.
There's plenty to do in the area, with local activities ranging from trout, salmon, and bass fishing to maple tours to checking out local waterfalls. In the evenings, you can return back to the campground for pit BBQ dinners and theme nights.
Address
4817 S 116 Road, Bristol, Vermont 05443
Phone Number
(802) 453-3123
That's it! Have any other favorite Vermont campgrounds that we missed? Shoot us a message and we will check them out.
Be sure to check out the rest of our choices for the best campgrounds in the USA:
Don't own an RV yet? You can rent one! If you're thinking about renting, read our guide on the best RV rental companies.