Hey! This site is reader-supported and we earn commissions if you purchase products from retailers after clicking on a link from our site.
While it may seem like it's in the middle of nowhere with not much to see, Nevada is an amazing state to explore. The landscape is beautiful and the people are also great. If you're planning a road trip through Nevada, you need to make sure you plan out where you're going to camp ahead of time. There are a bunch of great campsites across the state.
Below, we've compiled our favorite Nevada campgrounds from our own travels and researched if you're traveling through in an RV or van. Check them out and let us know what you think! Here are our top picks for the best campgrounds in the wonderful state of Nevada.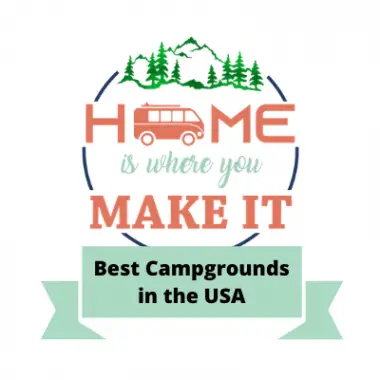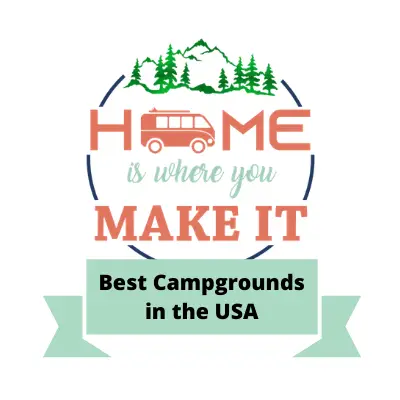 New Frontier RV Park
New Frontier RV Park earns its name with its location in the town of Winnemucca, known for being the place where Butch Cassidy and the Sundance Kid robbed the local bank in 1900. Though the days of the lawbreaking "Wild Bunch" are long gone now, the area still holds plenty of attractions for visitors, and this RV park is the perfect campground from which to access everything from ghost towns to local hiking trails.
Address
4360 Rim Rock Road, Winnemucca, NV 89445
Phone Number
(775) 621-5275
Reservations
Canyon Trail RV Park
Just 20 miles from bustling Las Vegas and close by the Hoover Dam, Canyon Trail RV Park puts you right where you want to be when visiting the area. This full-service RV park offers everything you could need for a comfortable stay: free WiFi, large pull-through sites, showers, and laundry. Hang out and cook out at the swim, spa, and barbecue area against the backdrop of the breathtaking desert views. This campground is a true oasis!
Address
1200 Industrial Road, Boulder City, Nevada 89005
Phone Number
(702) 293-1200
Reservations
Iron Horse RV Park
Set against the vista of the Ruby Mountains in Elko, Nevada, Iron Horse RV Park stands out as a convergence of adventure and top-notch accommodations. The campground is consistently ranked among top campgrounds in Nevada, and it's easy to see why. Guests get access to the heated pool, playground, general store, and more, but even better, they get to use all of the amenities of the Shutters Hotel Elko, including the fitness center, business center, and indoor pool.
Address
3400 East Idaho Street, Elko, NV 89801
Phone Number
(775) 777-1919
Reservations
Sunrise Valley RV Park
If you're looking for a true off-grid experience, Sunrise Valley RV Park is the way to go. Its location in remote Mina, Nevada is the self-styled birthplace of Nevada off-road adventure tourism. Ride ATVs through the area to explore old mining trails, abandoned mines, and the Pilot and Excelsior Mountain Ranges.
You can even see dinosaur bones found in Berlin-Ichthyosaur State Park! Needless to say, you won't find over-the-top luxury here, but the amazing sights and quiet yet friendly atmosphere more than makeup for it.
Address
US Highway 95, Mina, NV 89422
Phone Number
(775) 573-2214
Reservations
Callville Bay RV Park
This campground is actually just part of Callville Bay Resort and Marina, making it a very convenient stay from which to enjoy lake life and recreation. The RV park section is small with only five sites, so book well in advance!
The most unique feature of this place is definitely the houseboat rentals, which sleep anywhere from six to fifteen guests each and come fully outfitted and furnished. Smaller watercraft are also available for rental if you want to go fishing or pontooning.
Address
100 Callville Bay Road, Overton, Nevada 89040
Phone Number
(702) 565-8958
Reservations
Hitchin' Post RV Park
If you want to be right in the thick of all the action, Hitchin' Post RV Park might be the place for you. Its location directly on Las Vegas Boulevard puts it on the same road as lights and glamour of the famous Las Vegas strip.
The park is gated and secured, so you don't have to worry about any errant gamblers stumbling onto your RV, and there's plenty of fun to be found even onsite. There's a saloon, gaming, and food, as well as a fitness center and golf practice facility.
Address
3640 Las Vegas Boulevard N, Las Vegas, NV 89115
Phone Number
(888) 433-8402
Reservations
Cottonwood Cove Campground
Whether you're staying for a night or a month, Cottonwood Cove Campground has just what you need in a campground. Similarly to Callville Bay, Cottonwood Cove offers houseboat and small watercraft rentals, and truth be told, those are probably the best way to take full advantage of staying here, even if a houseboat stay isn't camping in a traditional sense. Past guests especially rave about the friendly and welcoming staff at the marina and campground.
Address
126 Cottonwood Cove Road, Searchlight, NV 89046
Phone Number
(877) 262-8212
Reservations
Silver State RV Park
This recently modernized and upgraded RV park is the perfect combination of Old West and modern camping. The convenient location just off of Interstate 80 and a wide variety of accommodation options make Silver State RV Park a great fit for anyone, whether you're just passing through or wanting to explore the area.
Guests can opt for a classic RV pull-through or tent camping site, or try something a little different with a safari tent, tipi, or cabin rental.
Address
5575 E. Winnemucca Boulevard, Winnemucca, NV 89445
Phone Number
(775) 623-4513
Reservations
Sparks Marina RV Park
Sparks Marina RV Park is the ideal place to stay if you are in the Reno or Sparks areas. Built to serve big rigs, this campground features over 200 level, spacious, and fully-equipped campsites. In addition, the top-tier amenities and well-maintained grounds can't be beaten.
Swim and relax in the beautiful pool and spa, get some golf practice in at the putting green, or take your canine friends to the onsite, off-leash dog park.
Address
1200 East Lincoln Way, Sparks, NV 89434
Phone Number
(775) 851-8888
Reservations
Desert Rose RV Park
A full-service, family-owned RV resort conveniently located near Reno, Desert Rose RV Park is just the place you will want to stop at on any road trip adventure. The campground manages to create a friendly yet spacious environment with wide streets, pull-through sites, and full hookups at each site. The surrounding natural beauty only adds to the experience. Amenities include laundry facilities, immaculate facilities, and a rec room.
Address
3285 US Highway 50-ALT E, Fernley, NV 89408
Phone Number
(775) 575-9399
Reservations
There you have it! Have any other favorite campgrounds that you've visited in Nevada? Drop us a line, we would love to check them out!
Be sure to check out the rest of our choices for the best campgrounds in the USA:
If you don't own an RV yet, think about renting one! You can read our guide on the top RV rental companies to get started.