Hey! This site is reader-supported and we earn commissions if you purchase products from retailers after clicking on a link from our site.
Wisconsin is a beautiful state in the heart of the Midwest U.S. that is full of amazing camping, hiking, sightseeing, and even better people. It has Lake Superior to the north and Lake Michigan to the east, both of which are awesome during the warmer months of the year. The Chequamegon-Nicolet National Forest is one of my favorite spots too!
If you're planning a trip in your RV or van through Wisconsin, make sure to plan out the campsites you want to stay at ahead of time! After our travels and research, here are the 10 best campgrounds in the wonderful state of Wisconsin. Happy camping!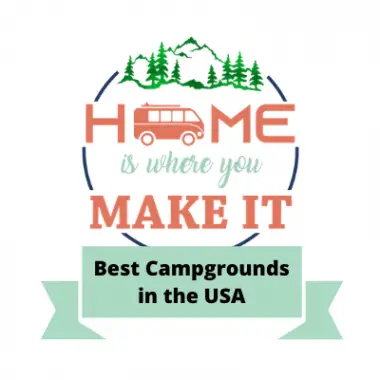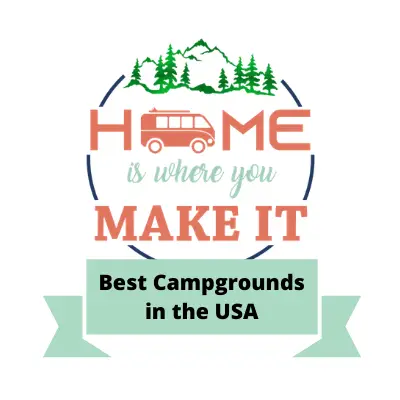 Green Lake Campground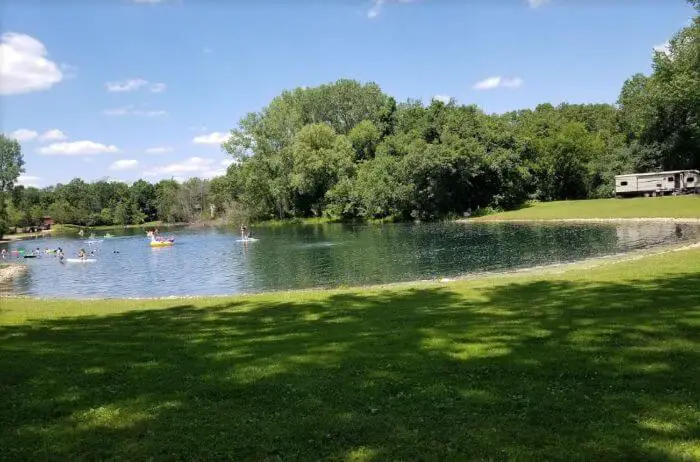 Green Lake Campground is on the larger side, encompassing over 130 acres of land and 370 campsites. The seemingly endless list of amenities that are included with your stay at this campground includes a beach, multiple pools, a general store and coffee shop, and even a 9-hole golf course.
All activities are free (with your price of staying there) with the exception of kayak and paddleboard rentals. Check out the five-cabin rentals available at Green Lake as well!
Address
W2360 WI-23 Trunk, Green Lake, WI 54941
Phone Number
(920) 294-3543
Reservations
Lake Wisconsin Campground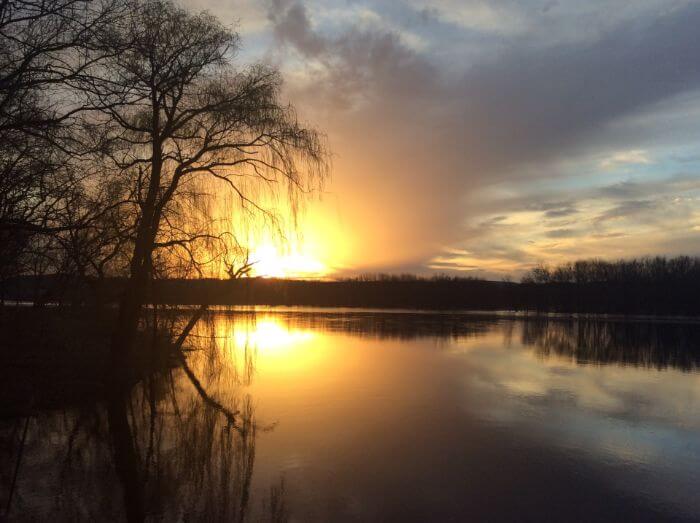 With a convenient location close to local attractions including Devil's Lake State Park and Mirror Lake State Park, Lake Wisconsin Campground is the perfect home base for anyone looking to explore Wisconsin's natural beauty. The campground itself has boating access to multiple sandbars with clean beaches on the Wisconsin River, so you don't have to go far to enjoy some sun and water.
The campground is adjacent to a public boat landing and has pier slips available for smaller boats, so feel free to bring your boat along for the trip!
Address
N3204 County Road V, Poynette, WI 53955
Phone Number
(608) 635-0348
Reservations
Wilderness Campground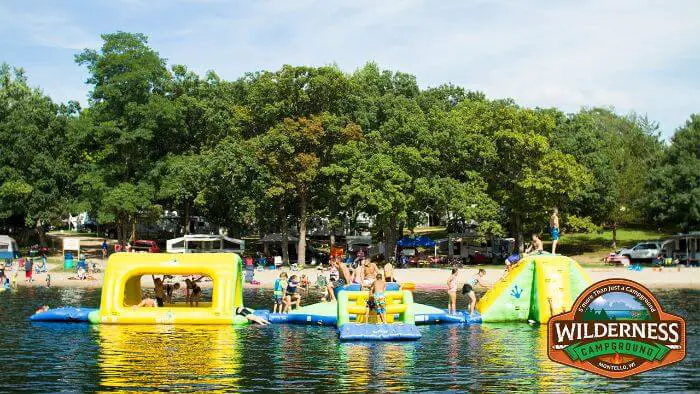 Wilderness Campground is in Central Wisconsin, near the Dells and Madison. The accommodation options range in longevity, from campsites to rental units to RVs and park models that are for sale by the park. Onsite, enjoy the lakes for boating and fishing and the swimming pond and heated pool for swimming.
The campground has activities for every age group, including a skate park, three playgrounds, and even a giant jumping pillow!
Address
N 1499 State Highway 22, Montello, WI 53949
Phone Number
(608) 297-2002
Reservations
Lake Arrowhead Campground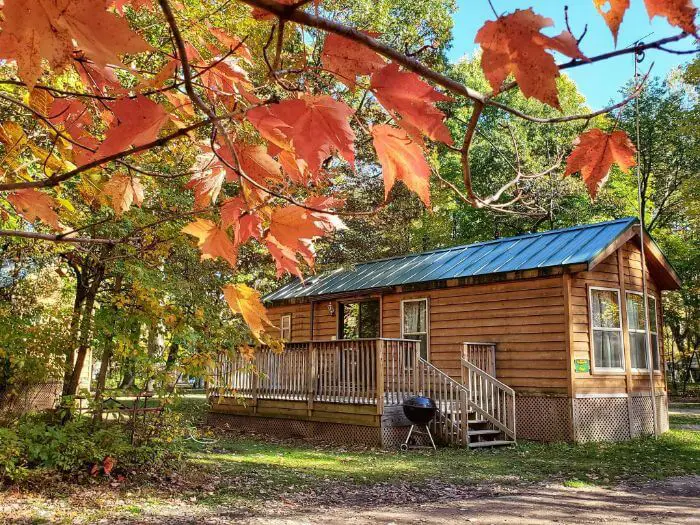 Lake Arrowhead Campground is all about providing great value with its camping experience. The campground's "Free Wednesdays" deal grants a free Wednesday campsite to anyone who is staying at least one other night. Guests get to enjoy the multiple heated pools, sandy swimming area, 450-foot boat marina, and waterfront campsites with picturesque views of nature.
For anyone wanting to venture outside of the campground, the surrounding area includes five golf courses as well the area's largest flea market in Princeton, Wisconsin.
Address
W781 Fox Court, Montello, WI 53949
Phone Number
(920) 295-3000
Reservations
Pine Harbor Campground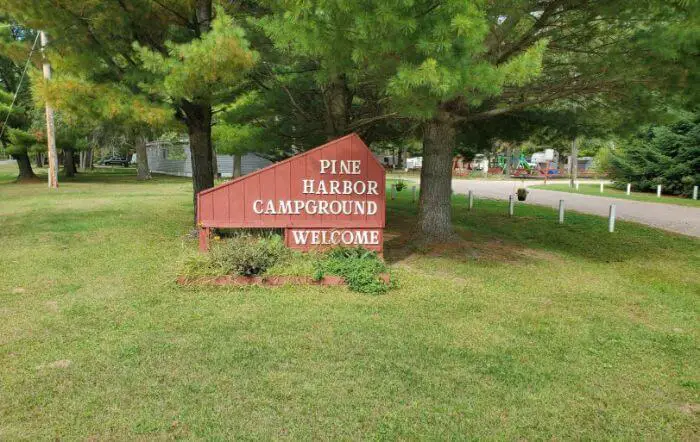 With just 16 RV sites and 9 primitive campsites, Pine Harbor Campground is definitely on the smaller side, which makes for a close-knit and family-oriented camping experience. Amenities include free WiFi and an all-ages playground with adult-sized teeter-totters and swings.
The campground also offers a pavilion rental for events, with access to a 2-acre field, also included, so you can host gatherings in a beautiful natural setting.
Address
7181 185nd Street, Chippewa Falls, WI 54729
Phone Number
(715) 723-9865
Reservations
Snug Harbor Lakefront Campground Pub and Restaurant
Snug Harbor Lakefront Campground take the "lakefront" descriptor very seriously, with every campsite at the campground having a location either directly on the water or with a breathtaking view of the lake. Visitors can choose between a full hookup RV campsite, tent site, or an RV rental.
Many campgrounds have an onsite general store, but Snug Harbor has a full-service pub and casual dining restaurant where you can dine in with a beautiful lake view or carry out your dinner back to your campsite.
Address
W7785 Wisconsin Parkway, Delavan, WI 53115
Phone Number
(608) 883-6999
Reservations
Beantown Campground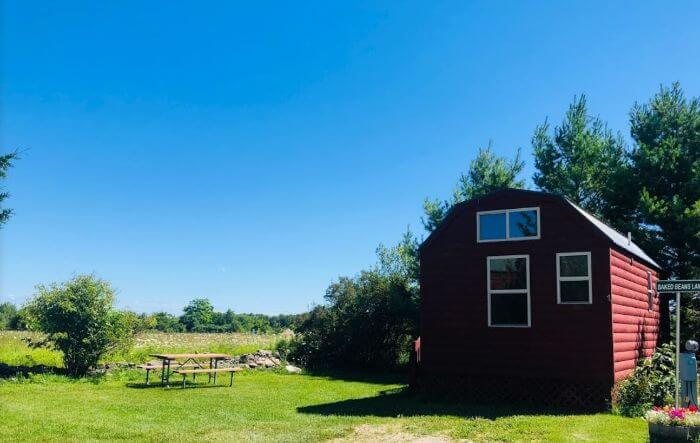 Beantown Campground in Baileys Harbor, Wisconsin, is the perfect place for a family vacation that blends fun and relaxation. From the heated bean-shaped swimming pool to the playgrounds and train rides, there's not a dull moment to be had here.
Beantown is within walking distance of the town, so it's easy to find shops, musical performances, and restaurants nearby. State parks, local beaches, and hiking and biking trails are all just minutes away from your conveniently located digs at this campground.
Address
8398 County Road F, Baileys Harbor, WI 54202
Phone Number
(920) 839-1439
Reservations
Harbour Village Campground and Water Park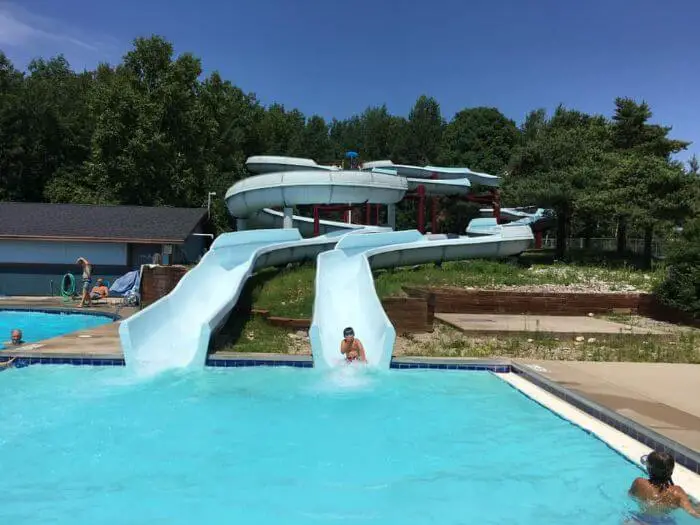 "Where the adventure begins and the fun never ends.." is Harbour Village Campground's motto, and the tagline rings true for anyone who has stayed at the resort and water park. The campground has been serving its guests since 1986 and includes over 300 acres of over 100 campsites.
The water park features two 350-foot water slides as well as a kiddie pool for younger family members. The campground also has an oasis with a sandy beach, a fishing pond, and even an RC racetrack for its guests to amuse themselves.
Address
5840 Highway 42 N, Sturgeon Bay, WI 54235
Phone Number
(920) 743-0274
Reservations
Benson's Century Camping Resort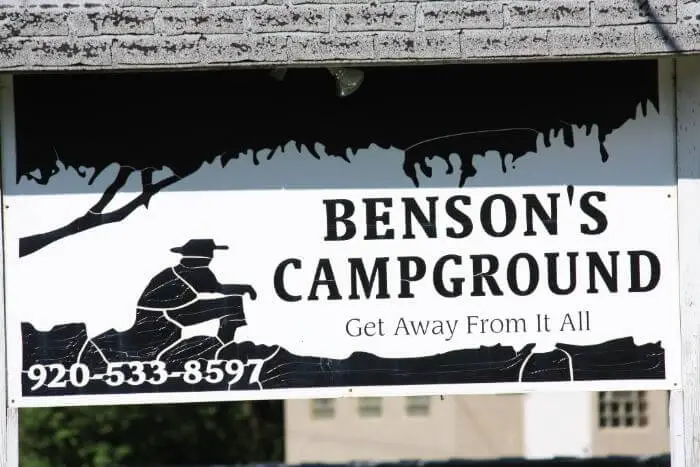 Benson's Campground claims on their website that they have been providing family-friendly camping since 1861, so you'll be following in the footsteps of a long line of campers when you stay here! Benson's location on Long Lake makes it the perfect place to swim, boat, and fish to your heart's content.
The campground offers boat and canoe rentals, a free-to-use boat launch, and a beach area to lounge on during the day. If you're looking to explore nature on more solid footing, there are ample hiking and biking trails in the area as well.
Address
N3845 State Road 67, Campbellsport, WI 53010
Phone Number
(920) 533-8597
Reservations
Egg Harbor Campground & RV Resort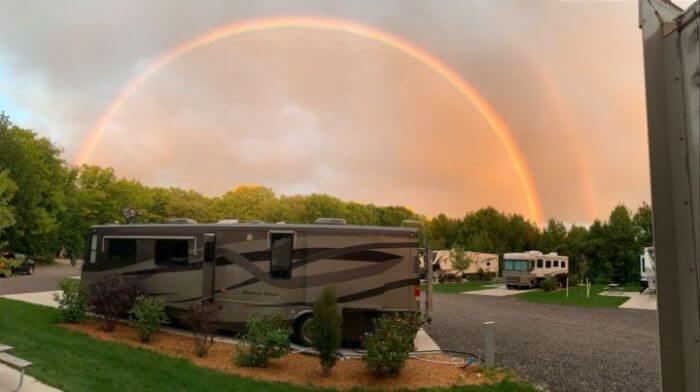 Located one mile north of the town of Egg Harbor in the heart of Door County, Wisconsin, Egg Harbor Campground & RV Resort has everything you need for a getaway vacation. The campsites, log cabins, and A-frame shelters feature a golf course view as they are adjacent to the championship Orchards Golf Course.
Large pull-through sites serve to accommodate any big rigs, and the new executive sites feature concrete pads, patios, and full hookups.
Address
8164 State Highway 42, Egg Harbor, WI 54209
Phone Number
(920) 868-3278
Reservations
There you have it! Have any other favorite campgrounds in Wisconsin that we didn't cover? Shoot us a message and we will check them out!
If you're traveling through other states in your upcoming adventures, check out our other campground recommendations on our best USA campgrounds page.