Hey! This site is reader-supported and we earn commissions if you purchase products from retailers after clicking on a link from our site.
The Midwest US is so peaceful to travel through, Kansas in particular. Something about the miles of farmland that makes you feel like you're looking right at the roots of America. From my experience, there's a lot of great camping in Kansas, so make sure to plan where you're parking it for the night ahead of time! After lots of traveling and research, we compiled our picks for the top 10 campgrounds in Kansas. Here they are! Happy camping!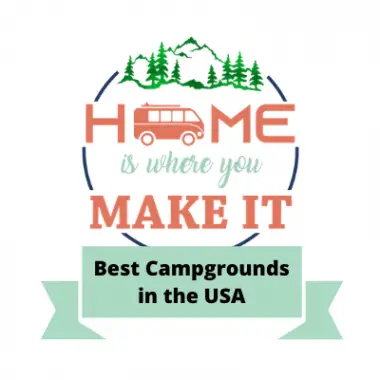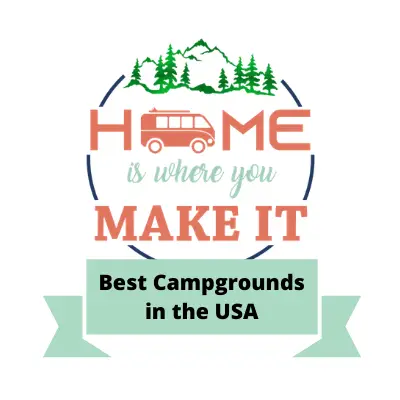 Mill Creek Campground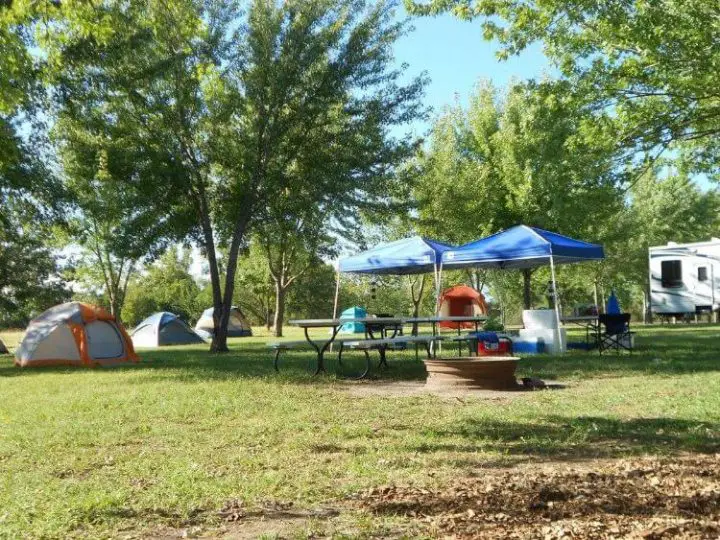 Mill Creek Campground, just outside of Topeka, Kansas, has been in business for over 40 years, and for good reason. The campground delivers consistent quality and care to its guests with clean and well-maintained grounds and facilities. The amenities include a picnic pavilion, hiking trails, and a creek for swimming and fishing. Big rigs are welcome, but the campground also offers tent camping sites and cabin rentals.
Address
22470 Campground Road, Paxico, KS 66526
Phone Number
(785) 636-5321
Reservations
Walnut Grove RV Park
Calling itself the "Gateway to Kansas City", Walnut Grove RV Park offers all of the proximity to Kansas City attractions with the space and comfort of small-town surroundings in the town of Walnut Grove. Perks and amenities at the campground include free coffee every morning, full hookups at all sites, and an onsite general store for all of your camping needs!
Address
10218 Johnson Drive, Merriam, KS 66203
Phone Number
(913) 262-3023
Reservations
Triple J RV Park & Campground
Whether you're just passing through central Kansas or looking for an extended stay, Triple J RV Park and Campground has you covered. The campground offers a friendly environment with shaded sites for your RV, and it's just a quarter mile away from excellent bass, crappie, walleye, and trout fishing at nearby Fossil Lake. The campsites each include free WiFi and cable access, and the rates are very reasonable.
Address
187 E Edward Avenue, Russell, KS 67665
Phone Number
(785) 483-4826
Reservations
Owl's Nest Campground
Just minutes from Fort Riley military base, Owl's Nest Campground provides a comfortable stay in Junction City, Kansas. The campground's location gives visitors easy access to local attractions such as the Eisenhower Museum in Abilene, Milford Lake, and the Custer House Museum. Owl's Nest offers RV sites as well as cabin rentals that are primitive-camping style.
Address
1912 Old US 40, Junction City, KS 66441
Phone Number
(785) 238-0778
Reservations
4 Mile Creek Resort RV Park and Campground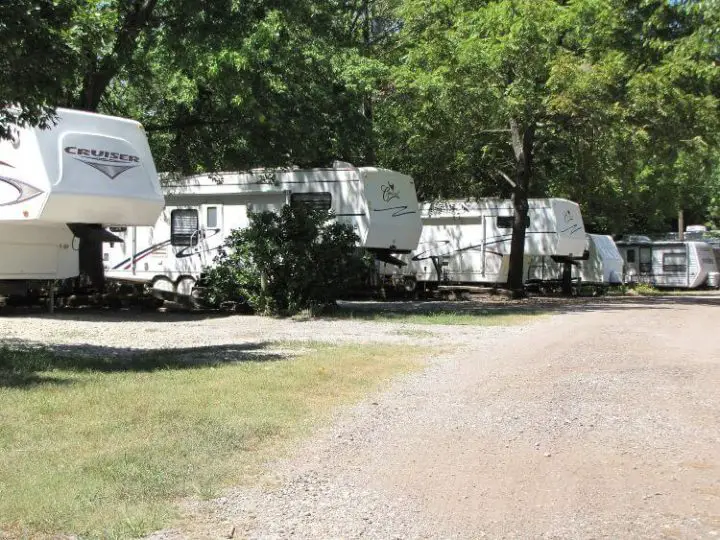 4 Mile Creek Resort is a family-friendly RV park and campground in Augusta, Kansas. The natural surroundings of the campground create a tranquil atmosphere that you can enjoy as you relax in the shade, fish in the lake, or explore the hiking trails. With a playground, mini golf course, and a game room, 4 Mile Creek Resort has fun activities for kids of all ages.
Address
13218 SW Tawakoni Road, Augusta, KS 67010
Phone Number
(316) 733-0459
Reservations
McPherson RV Ranch and Horse Motel
If you couldn't tell by its name, McPherson RV Ranch and Horse Motel is no ordinary RV park. While standard tent camping and full hookup RV sites are available, the horse motel presents a unique opportunity to bring your horses along to explore the nature of Central Kansas from the campground. If you're looking to camp with a group of friends or family, the campground also offers a great group rate deal.
Address
2201 East Northview Avenue, McPherson, KS 67460
Phone Number
(620) 241-5621
Reservations
Gunsmoke RV Park
Located close to attractions like Boot Hill Museum, Gunsmoke RV Park evokes the Wild West feel that the frontier town of Dodge City is famous for. The onsite general store features memorabilia from the TV show Gunsmoke, which was set in Dodge City.
Luckily for you, guests don't have to rough it as the cowboys did, because the campground has plenty of amenities to make your stay as comfortable as possible. The bathhouses and restrooms are kept sparkling clean, and visitors love the swimming pool and playground.
Address
11070 108 Road, Dodge City, KS 67801
Phone Number
(620) 227-8247
Reservations
All Seasons RV Park
All Seasons RV Park is nestled in a pleasant and quiet suburban area near Wichita, making it a great place to stay for a few nights while you explore the city's local sights and activities. These include Tanganyika Wildlife Park, the Kansas Aviation Museum, and Botanica Gardens. All RV campsites at All Seasons are full hook-up and pull-through, and past guests especially like how peaceful the campground's atmosphere is.
Address
15520 Maple Avenue, Goddard, KS 67052
Phone Number
(316) 722-1154
Reservations
USI RV Park
Another Wichita-area campground that gets high marks is USI RV Park, located conveniently on the east side of the city. Some of USI's best features are the spacious suites, indoor and outdoor storage, and an on-site convenience store where you can stock up on everything from Kansas-themed gifts to RV equipment. Not to mention, its location puts it right by the area's major attractions, shopping, hospitals, and schools.
Address
2920 E 33rd Street N, Wichita, KS 67219
Phone Number
(316) 838-8699
Reservations
Forbes Landing RV Park
Forbes Landing RV Park in Topeka makes for a perfect home base from which to explore Kansas's capital city. It's close to attractions like Heartland Park Racetrack, the Mars International Candy Plant, and downtown Topeka. The surroundings of the campground itself have a "rural main street" feel, making it easy to access the close-by gas station, grocery store, post office, laundromat, and more.
Address
5932 S Topeka Boulevard, Topeka, KS 66619
Phone Number
(785) 862-8818
Reservations
Do you have any other favorite Kansas campgrounds that we didn't cover? Shoot us a message and we will check them out!
Be sure to check out the rest of our choices for the best campgrounds in the USA: