Hey! This site is reader-supported and we earn commissions if you purchase products from retailers after clicking on a link from our site.
In the heart of the Midwest, Indiana is such a beautiful state to travel through if you're in an RV or van. There are so many great places to camp, whether you're up towards Lake Michigan or down south near Hoosier National Forest. If you're passing through Indiana, make sure to plan out where you'll be camping each night!
There are a ton of great RV parks and campgrounds, so we did the research to find the best ones. From our own travels and research with other RVers and travelers, here are our top picks for the best campgrounds in Indiana.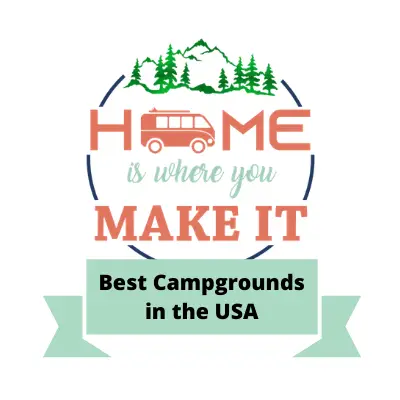 Grandpa's Farm RV Park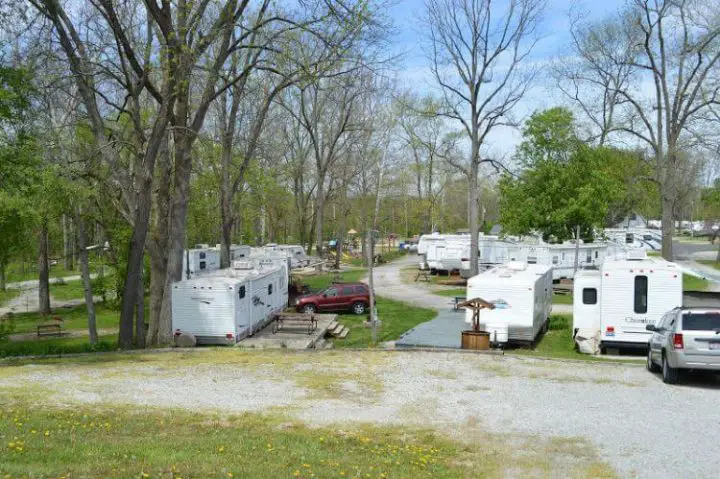 Open from April to November every year, Grandpa's Farm RV Park has been delivering a consistently top-notch, family-friendly camping experience in eastern Indiana for over half a century. The rural setting of the campground provides a quiet atmosphere and natural scenery for guests to enjoy, including the Middle Fork of the Whitewater River, which flows right through the center of the camp.
Besides the ample fishing access in the river, you can spend your days at Grandpa's farm swimming in the heated pool, playing outdoor games, or cooling off in the indoor recreation room.
Address
4244 IN-227, Richmond, IN 47374
Phone Number
(765) 962-7907
Reservations
Eby's Pines RV Park and Campground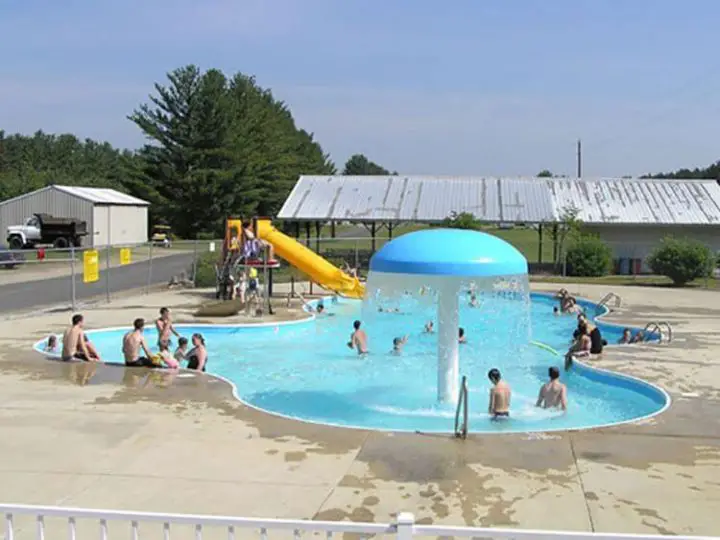 Nestled in the pines of Northern Indiana's Amish Country, Eby's Pines RV Park, and Campground is a quaint and welcoming yet well-kept place to stay. The campground is a full-service facility offering seasonal, monthly, weekly, and daily rates as well as cabin rentals.
Additionally, guests get access to the Eby's Pines indoor roller rink/laser tag arena, swimming pools, and snowmobile trails! The location puts it within easy reach of all of the attractions of Amish country as well as the city centers of Chicago, Detroit, and Indianapolis.
Address
14583 State Road 120 Bristol, IN 46507
Phone Number
(574) 848-4583
Reservations
Campshore Campground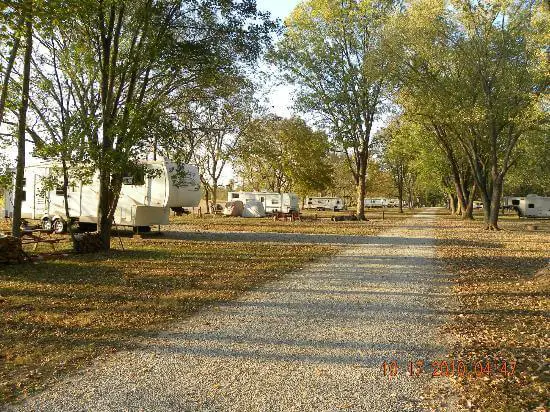 Located right next to the Ohio River in Aurora, Indiana (just 30 miles from Cincinnati) Campshore Campground combines excellent camping and fun recreational features. Campground rentals can be seasonal, monthly, or only for a weekend, and you can choose between the riverfront and shaded sites.
The campground also offers dock space including boat ramps if you want to spend time on the water during your visit, as well as sand volleyball and a rentable pavilion to enjoy your time on land as well.
Address
8548 IN-56, Aurora, IN 47001
Phone Number
(812) 438-2135
Reservations
Kamp Modoc Family Campground & Play Lake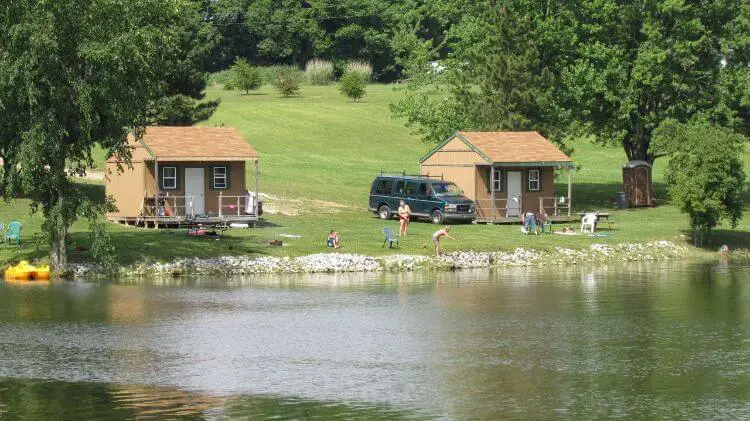 Kamp Modoc in East-Central Indiana is all about providing outdoor family fun for all its guests. It's a large campground, with over 280 sites as well as a wide range of cabin and camper rentals. Kamp Modoc offers a jumping pad, a swimming zone with a water slide and water trampoline, water tricycles, and many more fun activities, all of which are open to guests with the purchase of a (reasonably priced) wristband.
The campground's lake also features a beach that more relaxation-oriented guests can relax at.
Address
9773 S 800 W, Modoc, IN 47358
Phone Number
(765) 853-5290
Reservations
Michigan City Campground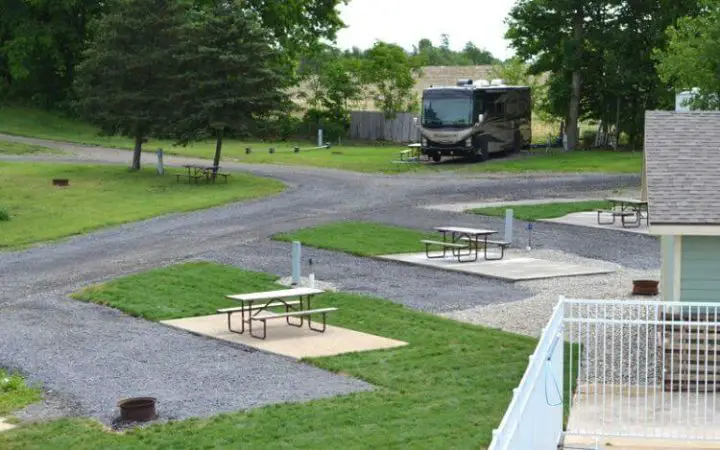 Michigan City Campground's location just five miles from Lake Michigan and ten miles from Indiana Dunes National Lakeshore situates the campground perfectly for a visit to the area. Nearby activities include bicycle and hiking trails, horseback riding, fishing charters, kayak rentals, as well as wineries, and restaurants.
There are plenty of accommodations to choose from at the campground, ranging from four different kinds of campsites to five different kinds of rental cabins.
Address
1601 N US Highway 421, Michigan City, IN 46360
Phone Number
(219) 872-7600
Reservations
Indian Lakes Campground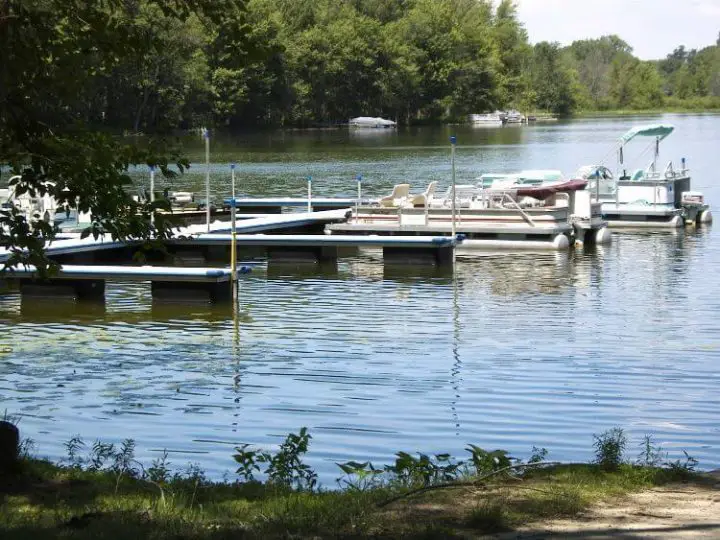 With top-notch amenities and access to a chain of five lakes, the Indian Lakes Campground is hard to beat for a great camping experience. with over 270 sites, there are plenty of options across 70 acres for your stay. There are group piers to dock your boat at, and the campground itself includes 4000 feet of lakefront on Messick Lake, which connects to four other lakes.
Past visitors love this campground's clean facilities and heated indoor pool that allows campers to make the best even of rainy days.
Address
6460 S 075 W, Wolcottville, IN 46795
Phone Number
(260) 854-4215
Reservations
Elkhart Campground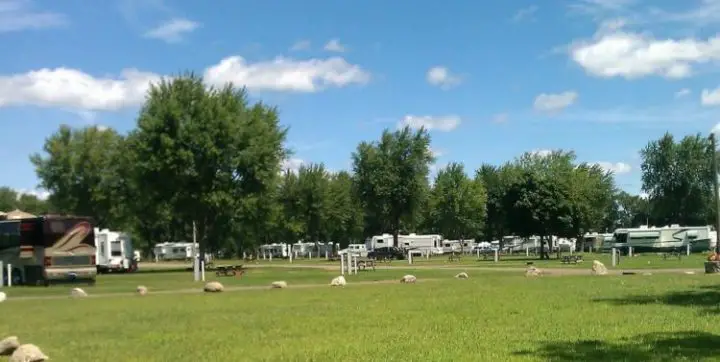 Purporting to be in the "RV Capital of the World", Elkhart Campground makes big promises but manages to deliver on them. Guests can stay active with the tennis courts, basketball courts, and mini golf course all onsite. The spacious, pull-through RV sites allow each visitor plenty of room for their rig, and the campground also offers cabin rentals for those who prefer to keep the comforts of home close by.
If you're looking to host a club or other event, this campground also offers multiple banquet halls up to 6000 square feet.
Address
25608 County Road 4, Elkhart, IN 46514
Phone Number
(574) 264-2914
Reservations
Hickory Hills Camp Resort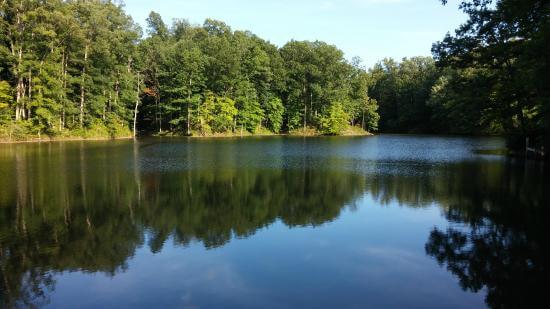 Hickory Hills Camp Resort offers a relaxing, quiet atmosphere in the Indiana countryside. Guests can spend their time hiking in the woods, taking a boat ride in one of the campground's lakes, or even panning for gemstones in the sluice, which has a 100% guarantee of a find (either a gem, fossil, or arrowhead). The campground also has a barn with farm animals to pet, including free-range chickens you can collect eggs from!
Address
499 Dixie Hill Road, Spencer, IN 47460
Phone Number
(765) 795-6079
Reservations
Shipshewana North Park Amish Log Cabin Lodging and Campground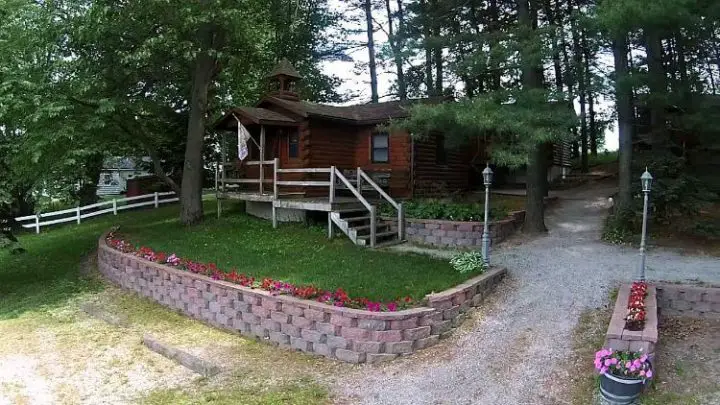 Known for its famous ice cream and frozen custard stand, Shipshewana North Park Amish Loga Cabin Lodging and Campground is a mouthful to say but a breeze to stay at. Its location just three miles north of the Amish town of Shipshewana makes it the perfect camping spot for visitors to the area, and guests can choose between parking their rig in one of the RV camping sites or renting a cabin from the campground.
Address
5970 IN-5, Shipshewana, IN 46565
Phone Number
(260) 768-7770
Reservations
shipshewanacampgroundnorth.com
Maple Ridge Campground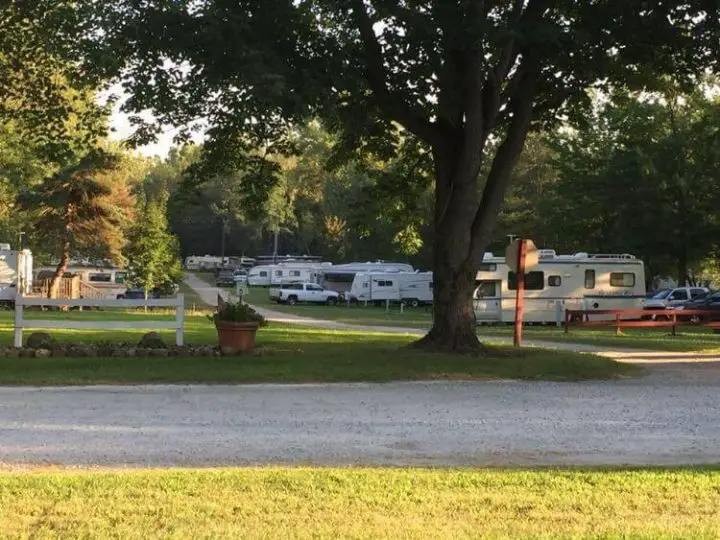 Offering a variety of different campsites and rental options, you're sure to find accommodations you like at Maple Ridge Campground. In addition, the amenities, which include a swimming pool, disc golf, a gaga ball court, free WiFi, and more, are hard to beat. Past visitors also loved the hiking trails around the property, clean bathrooms, and well-stocked camp store that has any backup supplies you might need.
Address
65777 Maple Road, Lakeville, IN 46536
Phone Number
(574) 784-8532
Reservations
Have you visited any other Indiana campgrounds that you loved? Let us know! We want to check them out too 🙂
Be sure to check out the rest of our choices for the best campgrounds in the USA: