Hey! This site is reader-supported and we earn commissions if you purchase products from retailers after clicking on a link from our site.
The state of Alabama has so much to offer for great camping. From Guntersville all the way down to Foley, there is lots to do and tons of interesting people to meet. If your road trip route goes through Alabama, make sure to mark where you're going to be staying each night.
After our research and travels, here are the top 10 campgrounds for RVers and van lifers who are traveling through Alabama.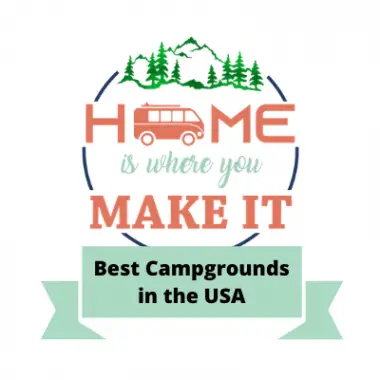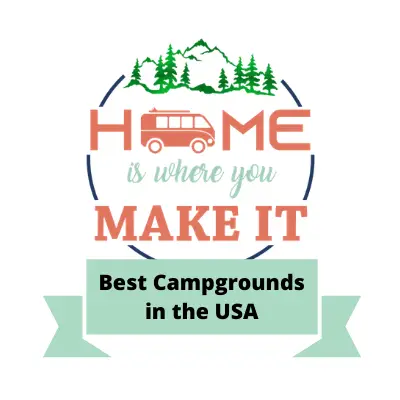 Island Retreat RV Park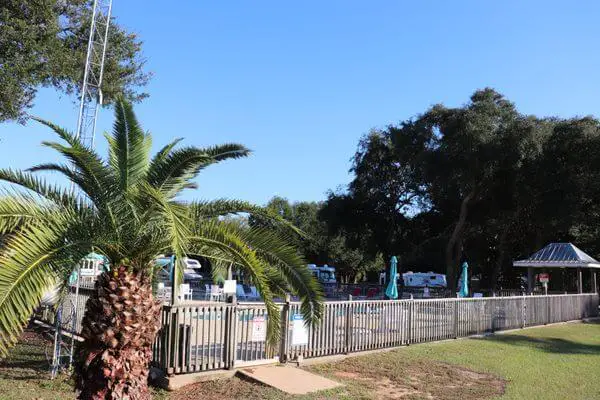 Staying at Island Retreat RV Park in sunny Gulf Shores, Alabama lets you enjoy all the white beaches and crystal clear waters that the Floribama Shore has to offer. The RV park itself is located in a wooded area close to the beach area, allowing visitors to experience both peaceful nature and all the fun of the beach and surrounding restaurants and other attractions.
To top off the experience, Island Retreat offers a new high-speed WiFi system, a swimming pool, and beautifully maintained grounds.
Address
18201 State Highway 180 W, Gulf Shores, AL 36542
Phone Number
(251) 967-1666
Reservations
Georgia Mountain RV Resort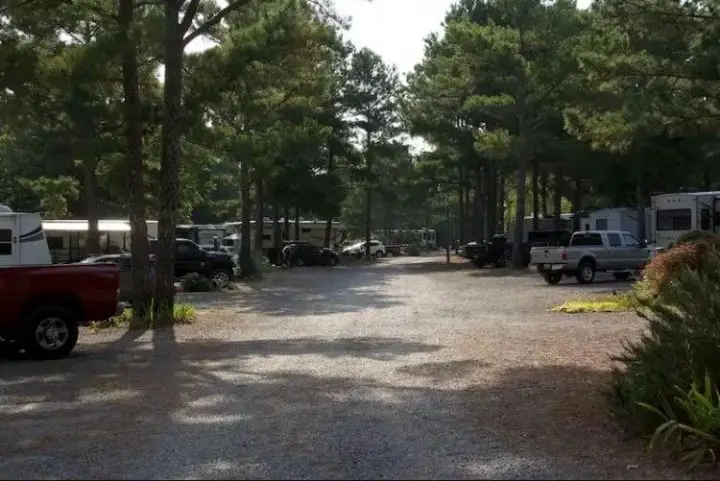 Despite the name, Georgia Mountain RV Resort is located in scenic Guntersville, Alabama in the northern part of the state. Past visitors rave about the beautiful landscaping at the park and the owners' dedication to providing a top-tier RV camping experience. Amenities include additional storage and full-service pull-through sites.
Address
6065 AL-69, Guntersville, AL 35976
Phone Number
(256) 505-3010
Reservations
Riverview Campground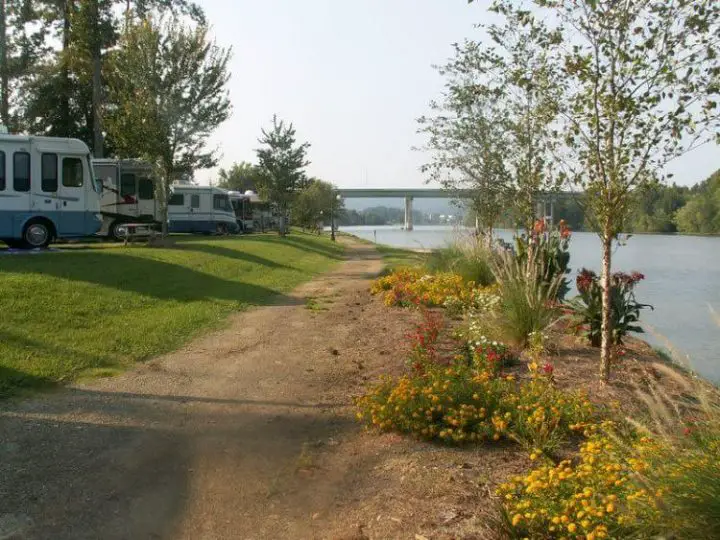 With the tagline, "Generations of happy campers," Riverview Campground aims to be a home away from home for the whole family. Family-friendly amenities include a large playground, swimming pier, and a paved basketball court. The campground is located on scenic Lake Guntersville and offers guests access to four boat launches with piers, three boat trailer storage areas, and pontoon-size boat slips available for rent.
Address
1450 Cha-La-Kee Road, Guntersville, AL 35976
Phone Number
(256) 486-4487
Reservations
Montgomery South RV Park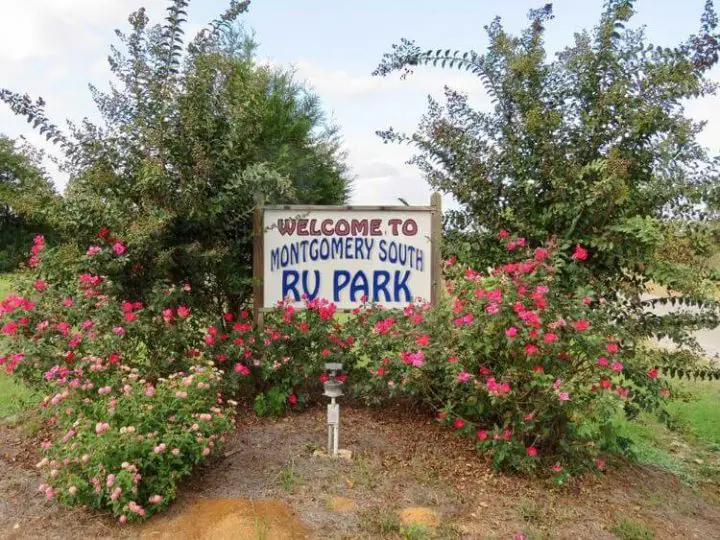 As one of the newest campgrounds just 8 miles from the city of Montgomery, Montgomery South RV Park provides all the variety and amenities that a visitor to the city could want. This pet-friendly park offers both full RV hookups as well as spacious cabin rentals for its guests. Montgomery South's amenities include a clubhouse, private bathrooms, Wi-Fi, and 24-hour laundry facilities.
Address
731 Venable Road, Hope Hull, Alabama 36043
Phone Number
(334) 284-7006
Reservations
Cullman Campground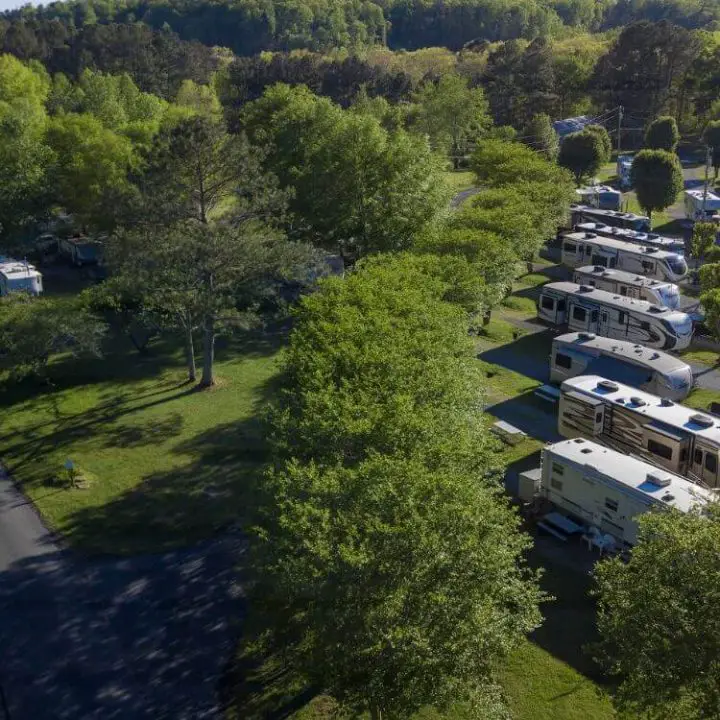 Situated on 40 acres of land in the northern part of the state, Cullman Campground offers 80 full hookup RV sites (67 of which are pull-through) for its guests. The park's reviews are full of past visitors raving about the easy access from I-65, fenced-in dog run area, and well-maintained facilities. The park is accommodating for guests' travel preferences, with late arrivals welcome and available year-round.
Address
220 County Road 1185, Cullman, AL 35057
Phone Number
(256) 734-5853
Reservations
cullman-campground.business.site
Shady Acres Campground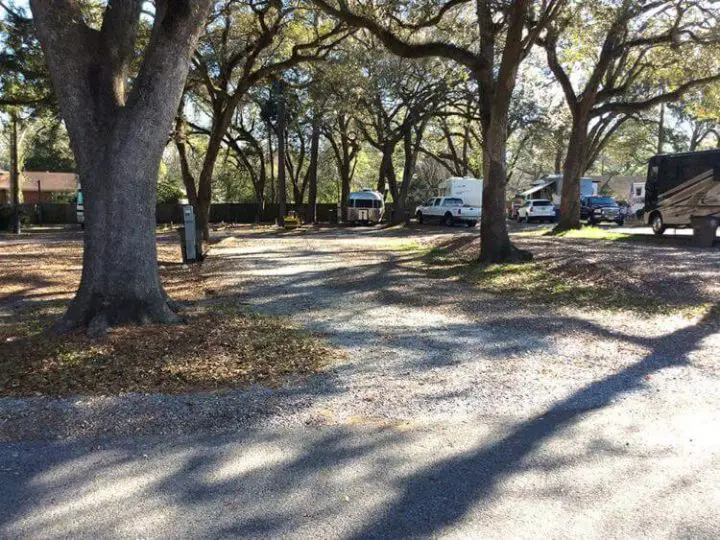 Located in the Gulf Coast city of Mobile, Shady Acres Campground allows visitors a comfortable stay close to the most popular local attractions including the USS Alabama battleship (only 10 minutes away) and Bellingrath Gardens. The park has been operating since 1952 but continues to exceed expectations with perks like free Wi-Fi, a library space to relax in, and cable TV.
Address
2500 Old Military Road, Mobile, Alabama 36605
Phone Number
(251) 478-0013
Reservations
Alabama Coast Campground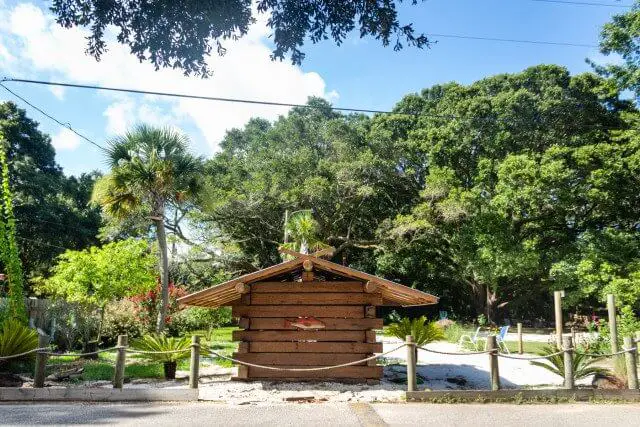 Nestled in a grassy field and shaded by beautiful live oaks (that's straight from their website), Alabama Coast Campground is the perfect coastal getaway for campers visiting the Gulf Coast area. This campground balances fun with relaxation in nature, providing both entertaining events like concerts and movie nights while also encouraging the use of its tree-shaded trails.
Of course, it doesn't hurt that the campground gives visitors close access to local attractions and activities like Hangout Music Fest, deep sea fishing, and OWA Amusement Park.
Address
11959 Barin Field Road, Foley, AL 36535
Phone Number
(251) 752-0474
Reservations
Cane Creek RV Park and Campground
The owners of this eastern Alabama-located RV park are focused on creating the most natural and relaxing experience possible for their guests. The close-by Talladega National Forest and the area's rich Native American history only add to Cane Creek's appeal for those seeking an escape from everyday life. Guests can enjoy the campground's grassy meadows, ample trails, and creek area. In addition to RV sites, Cane Creek also has 5 campsites.
Address
5002 AL-46, Heflin, AL 36264
Phone Number
(256) 463-2602
Reservations
The Woods RV Park and Campground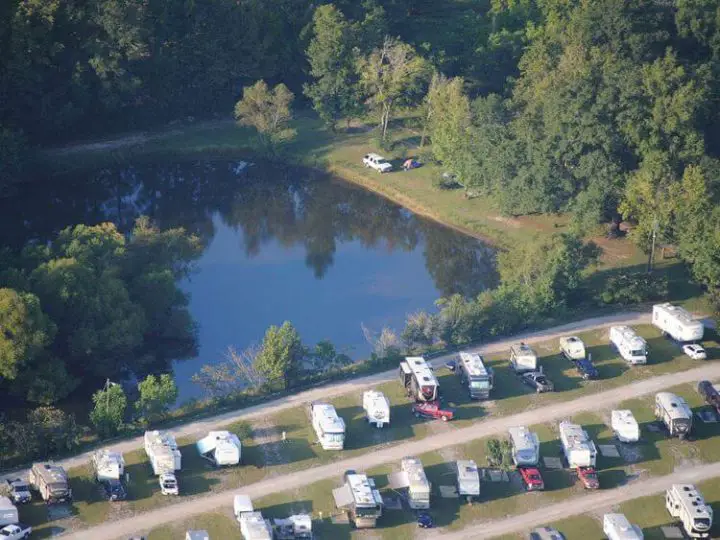 For campers visiting the historical city of Montgomery, The Woods RV Park and Campground is the ideal place to relax and enjoy your visit to the Alabama state capital city. The Woods gives guests easy access to attractions like the historic Capital Building of Alabama, the Rosa Parks Museum, the Hank Williams Museum, the First Whitehouse of the Confederacy, and Old Alabama Town.
The idyllic wooded setting features a small lake for guests to fish and boat in, so this campground truly has it all!
Address
4350 Sassafras Circle, Montgomery, AL 36105
Phone Number
(334) 356-1887
Reservations
Point Mallard Campground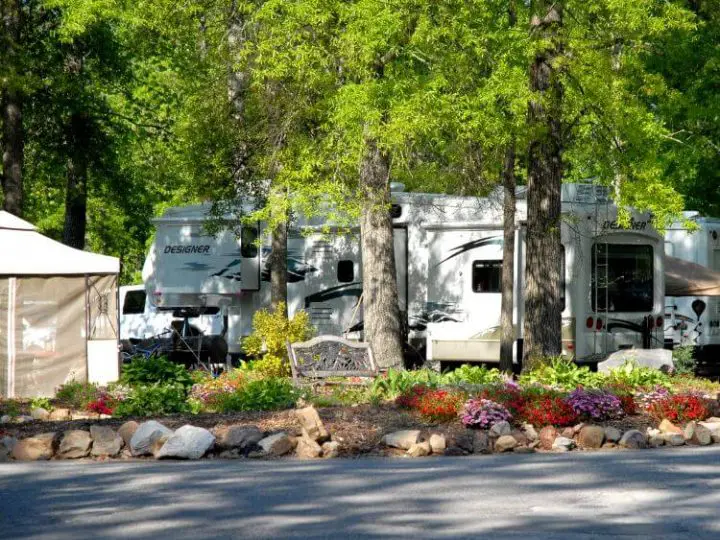 Point Mallard Park, located in Decatur, AL, is a comprehensive outdoor recreational facility that includes hiking and biking trails, baseball fields, several event spaces, extensive picnic grounds, and a fun-filled water park. As a result the campground at the park is the perfect family-friendly place to stay and enjoy the park activities. The campground is on the bigger side, with 233 full hookup sites and 6 tent sites spread across its 25 acres.
Address
2901 Point Mallard Drive, Decatur, AL 35602
Phone Number
(256) 341-4900
Reservations
Did we miss any of your favorite spots in Alabama? Shoot us a note and we will check them out!
Be sure to check out the rest of our choices for the best campgrounds in the USA: