Hey! This site is reader-supported and we earn commissions if you purchase products from retailers after clicking on a link from our site.
Montana is so beautiful. It is a must-see for any road traveler, especially for folks in an RV or van. The views across the state are wonderful, the people are friendly, and you really get a chance to get out and connect with nature. If you do plan on traveling through Montana, make sure to plan your campground stays accordingly. After all of our research and travels, we ranked the top 10 campgrounds across the state of Montana. Here they are!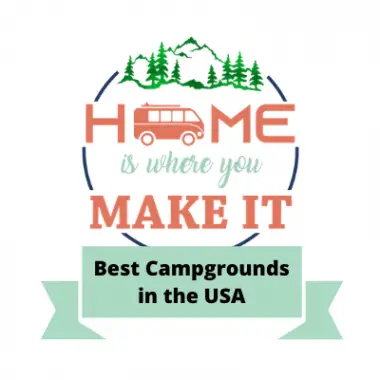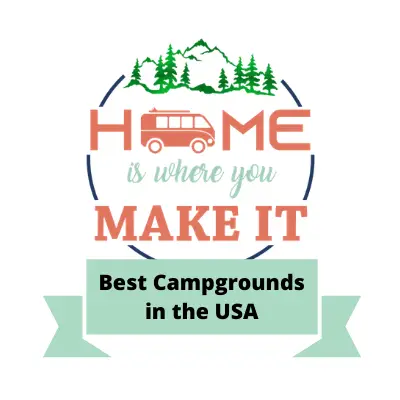 Outback Montana RV Park and Campground
Just minutes from Flathead Lake in northwest Montana, outback Montana RV Park and Campground offers all the accommodations and supplies you might need for days on the lake. Offering 50 and 30 amp pull through RV sites, 15 amp and dry tent sites, and cabin and camper rentals, Outback meets whatever accommodations needs you might have.
They also offer kayak and paddle board rentals, among other amenities like clean bathrooms and a covered picnic and barbecue area.
Address
13772 Outback Lane, Bigfork, MT 59911
Phone Number
(406) 837-6973
Reservations
Spruce Park on the River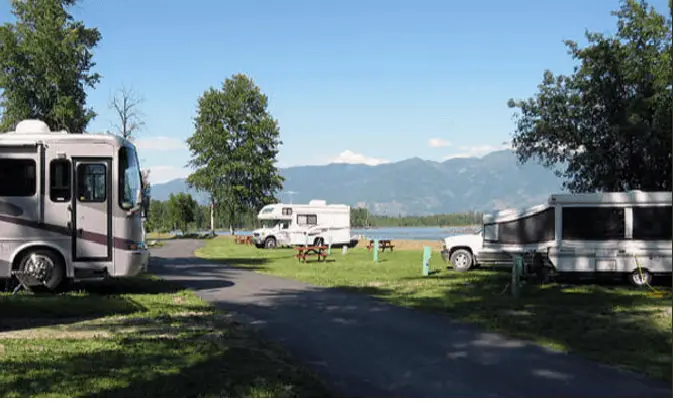 Located about half an hour from the Glacier National Park entrance, Spruce Park on the River has access to natural beauty both on an offsite. The campground is on the scenic Flathead River allows guests to enjoy fishing and river floating just steps from their campsites. The spacious sites, free TV, and free WiFi help make the camping itself comfortable as well.
Address
1985 Montana Highway 35, Kalispell, MT 59901
Phone Number
(406) 752-6321
Reservations
Bear Canyon Campground
Visitors to Bear Canyon Campground, near downtown Bozeman, will find themselves lost in the picturesque vistas surrounding the campground. The squeaky clean bathrooms, quiet environment, and fun amenities like the swimming pool and playground ensure that the stay at Bear Canyon is as smooth and relaxing as possible while still keeping guests having fun.
Address
4000 Bozeman Trail Road, Bozeman, MT 59715
Phone Number
(406) 587-1575
Reservations
Ruby Valley Campground
Encircled by the stunning peaks of the Ruby, Tobacco Root, and Gravelly mountain ranges, Ruby Valley Campground embodies the Montana camping experience. Guests can fish in the private lake or in one of the four nearby trout streams and Ruby reservoirs. The camp store sells fishing bait as well as the usual food, drinks, and ice. Other local activities include panning for gold and gemstones as well as horseback trail riding.
Address
2280 Mt. Highway 287, Alder, Montana 59710
Phone Number
(406) 842-5677
Reservations
Osen's RV Park
Osen's RV Park is in Livingston, Montana, which has been dubbed the original gateway to Yellowstone. This makes Osen's a wonderful place to stay while exploring all that the national park has to offer. That's not to mention the comfort and relaxation you'll find at the park itself. The campground features include cable TV at all sites, a gift store with Montana souvenirs, walking and biking trails nearby, and well-maintained private bathrooms.
Address
20 Merrill Lane, Livingston, MT 59047
Phone Number
(406) 222-0591
Reservations
Bozeman Trail Campground
As the closest RV park to Bozeman, Bozeman Trail Campground is perfect for those looking to visit the city, which is home to Montana State University, among other attractions. For road trippers, this campground has easy access to and from the freeway, so you can find it easily. The campground offers RV and tent camping alike, with many amenities that include a playground, WiFi, and laundry.
Address
31842 Frontage Road, Bozeman, MT
Phone Number
(406) 587-4797
Reservations
Rambling Moose Campground
Rambling Moose Campground gives its visitors easy access to adventurous local activities including fly fishing in nearby Ennis, exploring the "living ghost towns" Virginia City and Nevada City, and trail rides in the surrounding natural area, all within less than half an hour of your campsite. The campground itself offers grassy RV sites furnished with fire rings and picnic tables, camping cabin rentals, and primitive camping sites.
Address
1302 E Warren Street, Virginia City, MT, 59755
Phone Number
(406) 843-5493
Reservations
Campground St. Regis
Though it may not be part of the luxury hotel chain that we associate with the name "St. Regis", Campground St. Regis delivers a top-notch camping experience in great Montana outdoors. The campground offers a free shuttle to take you to points of interest and businesses in the town of St. Regis every hour. Guests can also enjoy the heated swimming pool, game room, and charming gift shop, all set in beautiful natural surroundings.
Address
660 Frontage Road West, St. Regis, Montana 59866
Phone Number
(888) 247-8734
Reservations
Glacier Mist RV Park
Just a short drive from Glacier National Park, Glacier Mist RV Park is set in a mountain paradise on the outskirts of Cut Bank, Montana. The pet-friendly park offers both cabin rentals and grass RV sites. Each of the lots has its own sewer, so there's no need to go to a centralized location for dumping. Past guests praise the helpful and knowledgeable owners, clean showers and restrooms, and free WiFi.
Address
1 McMisty Loop, Cut Bank, MT 59427
Phone Number
(406) 548-2266
Reservations
Conestoga Campground
Conestoga Campground honors several camping memberships, making it a great option if you already are part of a membership program, but the campground is also open to the public, so it's still worth checking out if you're not interested in membership.
Besides the pull-through RV sites, the campground is also open to bikers and tent campers alike. Amenities include a well-maintained clubhouse, community fire pit, and children's playground.
Address
815 8th Avenue SW, White Sulphur Springs, MT 59645
Phone Number
(406) 547-3890
Reservations
And that's it! Did we miss any of your favorite campgrounds in Montana? Let us know and we will give them a look.
Be sure to check out the rest of our choices for the best campgrounds in the USA: