Hey! This site is reader-supported and we earn commissions if you purchase products from retailers after clicking on a link from our site.
The Southeastern US is an amazing, historic region to travel through with so many interesting people to meet. South Carolina in particular has a lot of sights to see and great camping, especially along the coast.
If you're planning a trip through SC in your RV or converted van, make sure to plan out where you're staying ahead of time – there are so many good campgrounds to stay overnight! From our travels and research, here are our picks for the top 10 campgrounds in the state of South Carolina.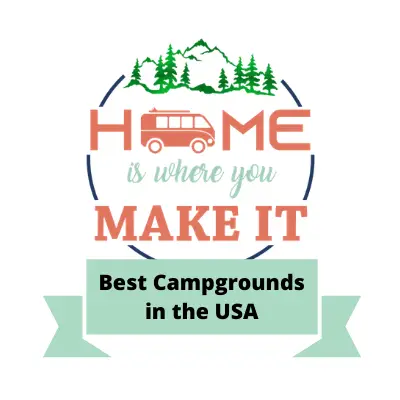 Ocean Lakes Family Campground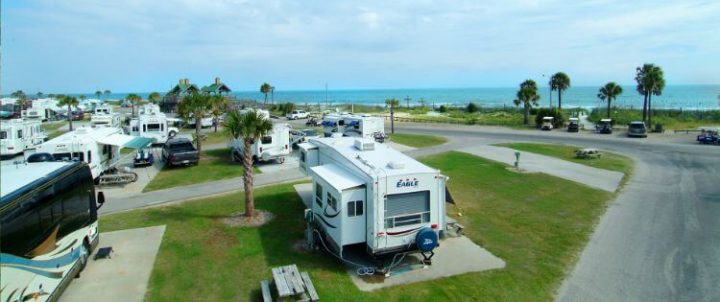 Ocean Lakes is one of the largest campgrounds in the country with 859 campsites and over 2500 annual lease sites on over 300 oceanfront acres in Myrtle Beach, South Carolina. Thousands of guests flock to Ocean Lakes for its excellent amenities, consistent quality, and varied site options. Campers can choose between oceanfront, lakefront, and shaded sites, and there are plenty of options for even the largest of modern RVs.
Address
6001 S Kings Highway, Myrtle Beach, SC 29575
Phone Number
(843) 238-5636
Reservations
Lake Aire RV Park & Campground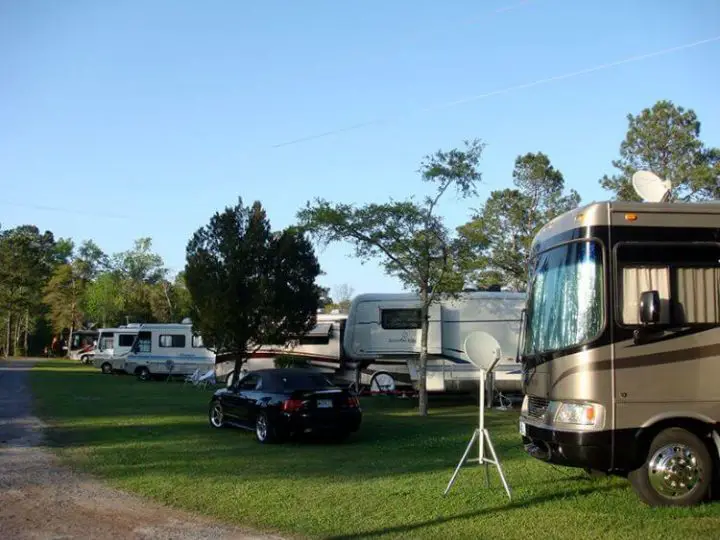 Located just two miles outside of Charleston, South Carolina, Lake Aire RV Park & Campground offers easy access to the city's attractions which include Fort Sumter, the Charleston Aquarium, and Magnolia Plantation. The campground offers both RV pull-throughs as well as tent sites so that all camping preferences are covered. Lake Aire also features excellent fishing onsite, so guests can opt to stay at the campground and spend a lazy day at the lake.
Address
4375 Highway 162, Hollywood, SC 29449
Phone Number
(843) 571-1271
Reservations
Magnolia RV Park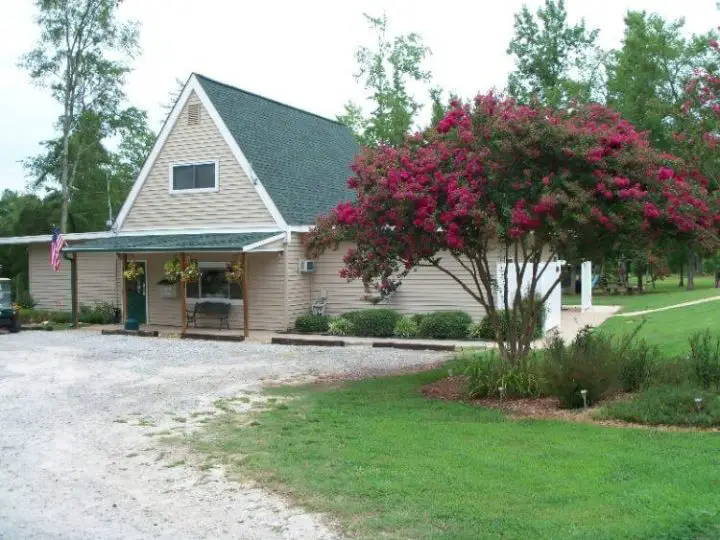 Self-described as "centrally located in the middle of nowhere," Magnolia RV Park makes the perfect road trip stop if you are traveling through South Carolina. With plenty of nature activities like fishing in Lake Murry and hiking in Sumter National Forest close at hand, this campground is the ideal place to relax.
The campground is conveniently less than an hour from the cities of Columbia, Spartanburg, and Greenville as well, so you can enjoy museums and restaurants as well.
Address
567 Fairview Church Road, Kinards, SC 29355
Phone Number
(864) 697-1214
Reservations
Broad River Campground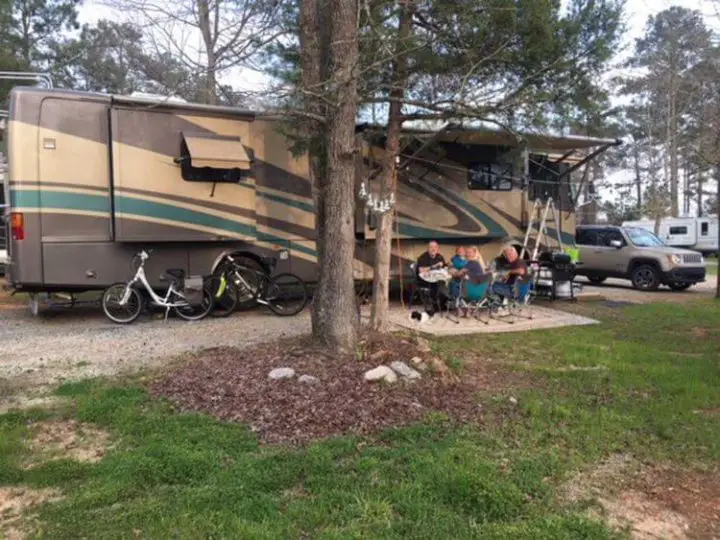 Nestled in the shade of the surrounding trees, each campsite at Broad River Campground offers a tranquil environment. Amenities at the campground include free WiFi, nature trails, and laundry. Not to mention, the sites are extremely spacious with lots of elbow room. The campground as a whole is pet-friendly, so you can feel free to bring the whole family along for your stay at Broad River.
Address
16842 State Highway 215 S, Winnsboro, SC 29180
Phone Number
(803) 749-9100
Reservations
Pirateland Family Camping Resort

Though it's in the popular vacation destination of Myrtle Beach, Pirateland Family Camping Resort is anything but basic. With it's unique pirate-themed camping experience, this resort is sure to be a hit with kids and families who visit. The onsite recreational amenities include a waterpark that features a lazy river and multiple huge pools, an 18-hole mini golf course, and plenty of event space for celebrating special occasions.
Address
5401 S Kings Highway, Myrtle Beach, SC 29575
Phone Number
(843) 238-5155
Reservations
Mountain Rest Cabins & Campgrounds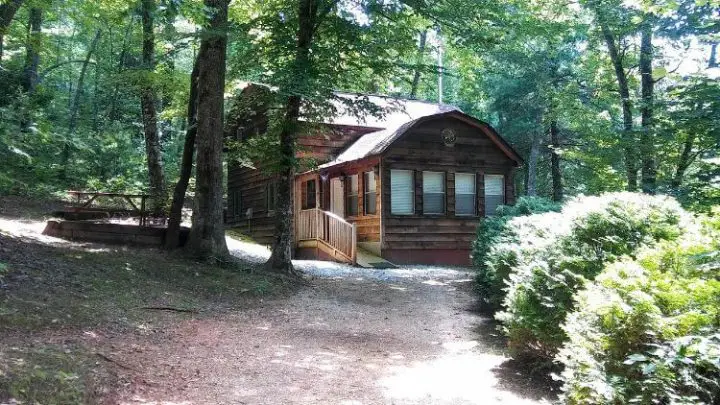 If you're looking for a camping experience that's a bit more relaxing than the hustle and bustle of Myrtle Beach, you can look to Mountain Rest Cabins & Campgrounds in eastern South Carolina for an escape. With two meandering creeks on the campground property itself and many surrounding waterfalls, trails, and lakes, this campground allows you to immerse yourself in nature.
With several different kinds of cabins or camping sites to choose from, you can't go wrong at this special place in the Blue Ridge Mountains.
Address
175 Homeland Drive, Mountain Rest, SC 29664
Phone Number
(864) 718-0333
Reservations
Jolly Acres RV Park & Storage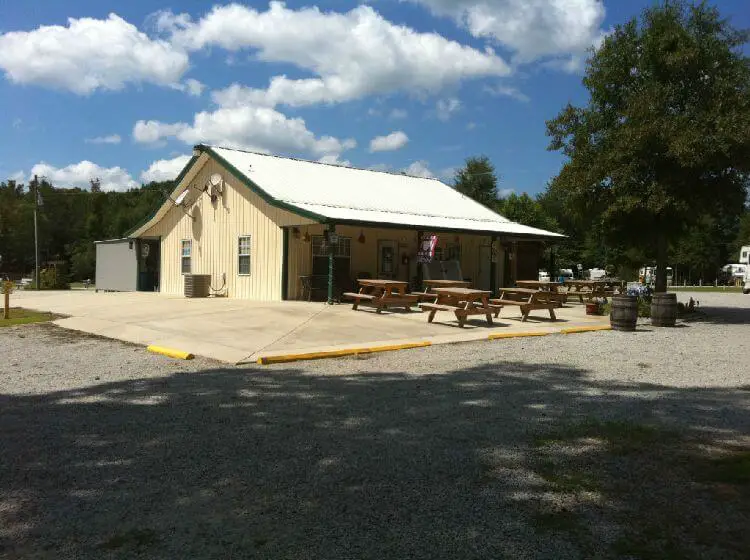 Offering a simple, no-frills camping experience, Jolly Acres RV Park & Storage delivers consistently good stays for its guests. Past guests love how the owners treat them kindly like family, the free WiFi, and the clean, quiet atmosphere of the campground. With reasonable rates for camper, truck, boat, or container storage, Jolly Acres is also a great option if you need somewhere to keep your rig when you aren't using it.
Address
289 Horne Taylor Road, Saint George, SC 29477
Phone Number
(843) 563-8303
Reservations
The Farm Campground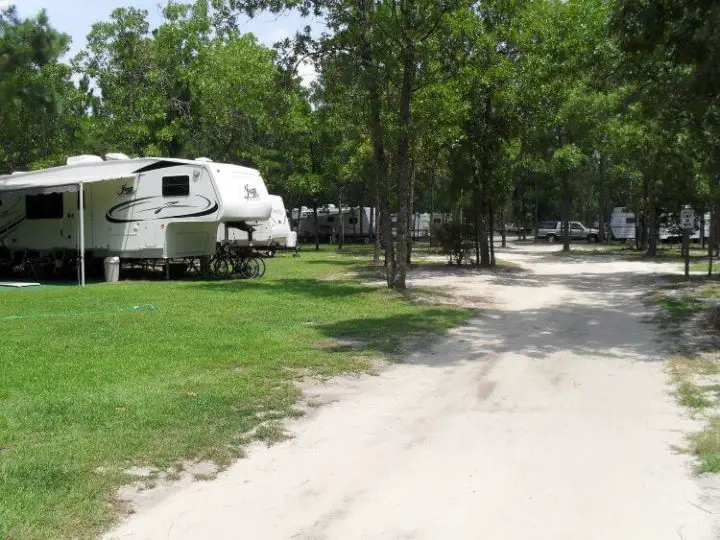 Past guests of The Farm Campground in McBee, South Carolina cannot get enough of the warm hospitality and welcoming atmosphere at the campground. All RV sites include running water and sewer access, while the six tent camping sites have electricity and water. All patrons also have access to the bathhouses which offer both hot and cold water, a play area for young children, and a large pavilion for hosting events.
Address
604 Hillcrest Lane, McBee, SC 29101
Phone Number
(843) 997-3123
Reservations
Iron City Campground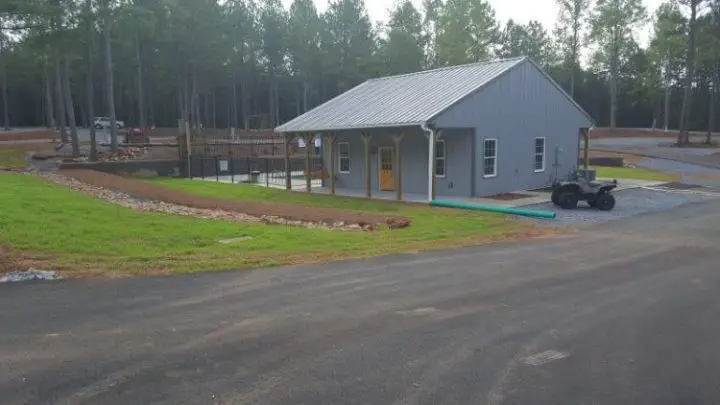 Iron City Campground is a peaceful retreat that allows you to "exhale under the stars" in the foothills of the Appalachian Mountain Range close to the northern border of South Carolina. The 40-acre campground is family-oriented in atmosphere and activities offered while maintaining an overall tranquil feel.
Enjoy activities like swimming in the pool, surveying the landscape from Dottie B's Lookout (a short golf cart ride or hike from the campsite), and the Kid's Splash Zone.
Address
495 Young Grove Road, Blacksburg, SC 29702
Phone Number
(864) 491-2874
Reservations
River Bottom Farms Family Campground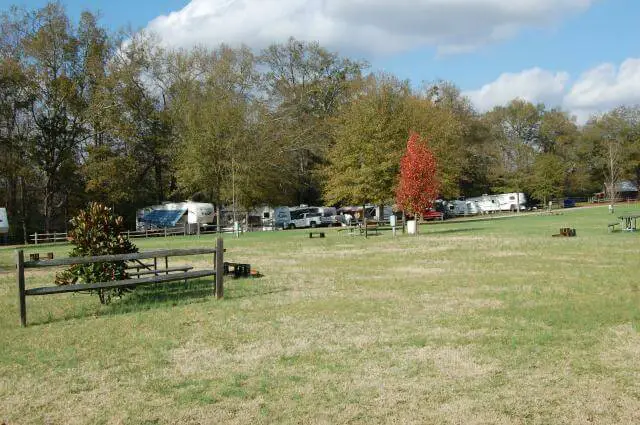 Situated on 43 acres of rolling farmland in central South Carolina, River Bottom Farms Family Campground offers a down-to-earth camping experience that will create memories for the whole family. Enjoy fishing for bass, bream, and sunfish in the stocked fishing ponds and creek, or meander down the nature trails on the property. Cabin rentals are available as well as the usual RV and tent camping sites.
Address
357 Cedar Creek Road, Swansea, SC 29160
Phone Number
(803) 568-4182
Reservations
Did we miss any of your favorite campgrounds in South Carolina? Shoot us a message and we'll check them out!
Be sure to check out the rest of our choices for the best campgrounds in the USA: