Hey! This site is reader-supported and we earn commissions if you purchase products from retailers after clicking on a link from our site.
Texas is a beautiful state for RVers and van lifers. It has so many amazing views, things to do, and people to meet! There are tons of campgrounds across this expansive state and it can be tough to plan the right route with so many options. After looking at over 50 different campgrounds around the state, here are our picks for the best campgrounds in Texas.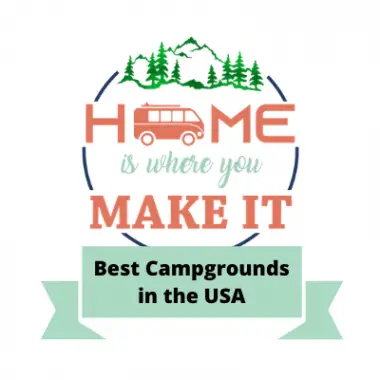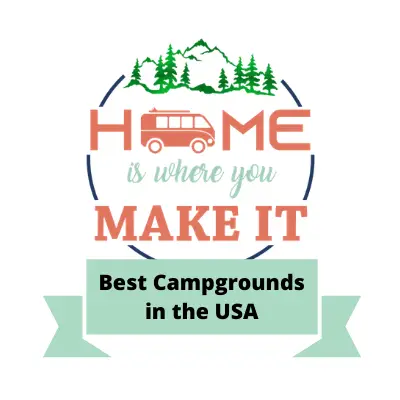 Al's Hideaway
Located in Texas hill country, Al's Hideaway features a variety of camping options including cabin rentals, tipi rentals, primitive camping, RV parking, and even a Bubble Hut (see website for details). The property also includes 16 acres that are available for hiking and exploring nature, with many other local attractions close by.
Address
299 Willow Springs Dr, Pipe Creek, Texas 78063
Phone Number
(281) 794-2966
Reservations
Happy Horse Camping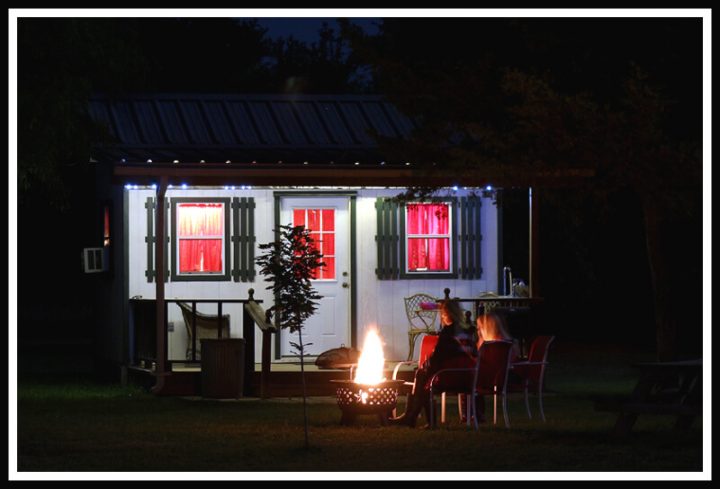 A self-titled "Horse Lover's Getaway," Happy Horse offers cabins, rig hookups, and camping spots with horse pens and stalls. The campground is located about 18 miles east of Austin, TX, close to McKinney Roughs Nature Park. Happy Horse will even ferry you back and forth to the equestrian trailhead of the park, so you don't have to unhook your rig.
Address
860 Pope Bend North, Cedar Creek, TX 78612
Phone Number
(512) 303-0589
Reservations
Terlingua Ranch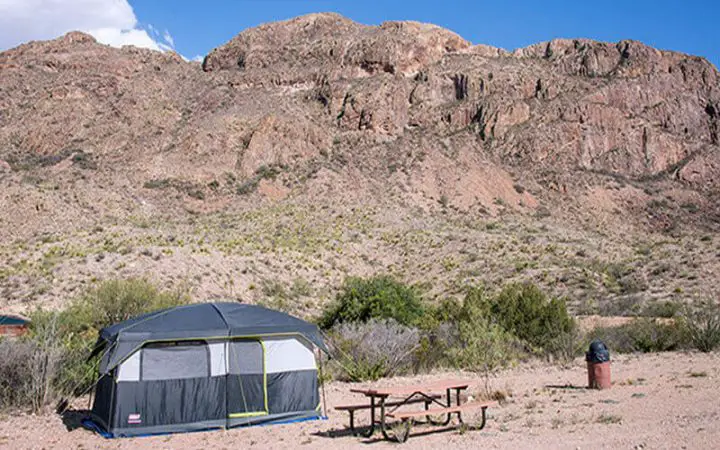 Terlingua Ranch offers several options to experience camping in the scenic environment of the West Texas Rio Grande Big Bend Region. There are 7 private tent campsites at Terlingua Ranch Lodge, 2 open campgrounds, and a horse camp including a horse corral, stable, and pens, all right at the base of Whitehorse Mountain.
The Ranch also offers 8 pull-through RV sites and 12 back-in RV sites, as well as cabin guest rooms. Amenities like the swimming pool, horseshoe pit, and bathhouse are open to all paying guests.
Address
16000 Terlingua Ranch Rd, Terlingua TX 79852-0638
Phone Number
(432) 371-3146
Reservations
The Goat Pens at Cigar Springs Ranch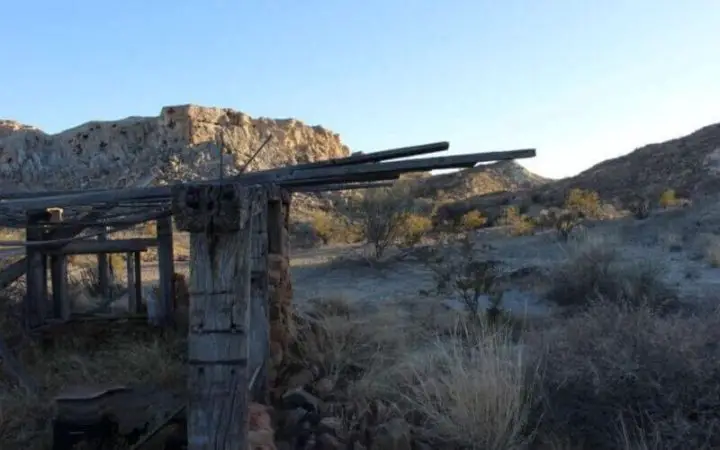 The Goat Pens at Cigar Springs Ranch offers both primitive camping and dry RV sites, all conveniently close to major attractions in the Big Bend/Terlingua area. The campsite is located close to Terlingua Ghost Town as well as both Big Bend State and National Parks.
The Goat Pens are scenic enough on their own to have been featured in several Western films in the past, and today include an event venue that hosts outdoor events ranging from drive-in movies to concerts and stargazing sessions.
Address
1 Cigar Springs Rd, Terlingua, TX 79852
Phone Number
(432) 371-2242
Reservations
Ardor Wood Farm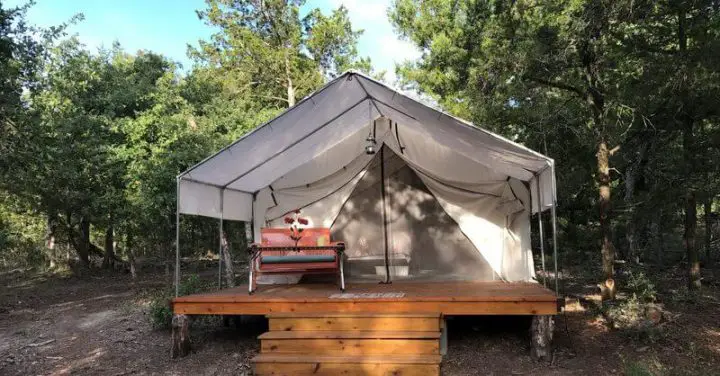 Ardor Wood provides the ideal rustic camping experience for anyone looking to immerse themselves in the flora and fauna of a Texas farm. Guests can observe local wildlife as well as the dwarf goats, Texas Longhorns, and sheep that are raised at the farm during their stay.
The farm also features over three miles of hiking trails for guests to enjoy. The camping area is equipped with a composting toilet, fire pit, picnic table, running water, and an outdoor 'cool' shower, but visitors can also opt to stay in the Tir Na Nog glamping tent, which includes a queen-size bed.
Address
300 Lockwood Rd, Red Rock, TX 78662
Phone Number
(209) 985-0679
Reservations
Ancient Oaks RV Park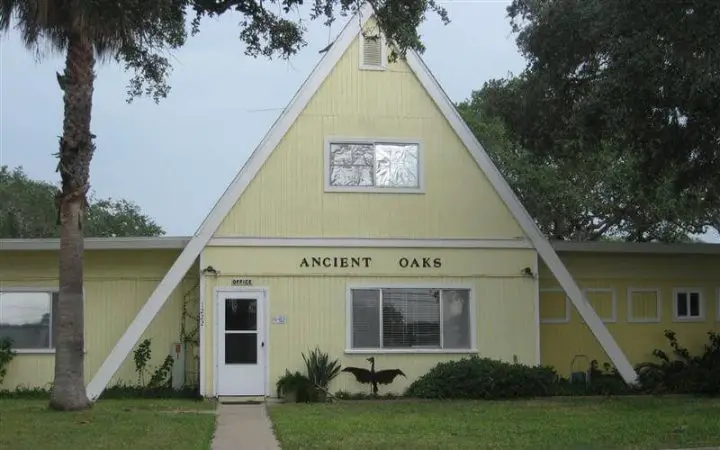 Situated in a convenient location to the Texas Coastal Bend area, Ancient Oaks offers both the potential for relaxation and for an array of activities. The fishing pond, heated pool and Jacuzzi, and gathering area are all open to use by guests at the Park, and there is even a new 7000 square foot Pet Park where your furry companions can let loose as well.
Attractions in the surrounding Rockport-Fulton area include beaches, state parks, museums, and restaurants where you can sample the local seafood, all of which make Ancient Oaks the perfect home base for your visit.
Address
1222 Hwy 35 South, Rockport, Texas 78382
Phone Number
(361) 729-5051
Reservations
Boulderdash Cabin and RV Park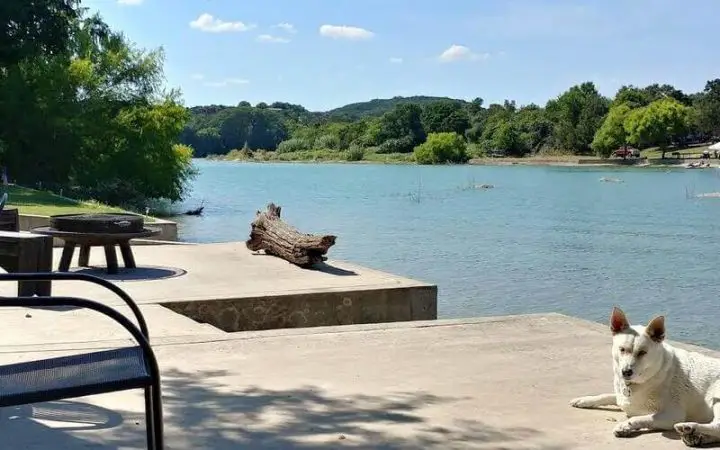 Boulderdash is a smaller site featuring a rustic cabin and 3 full-hookup RV sites, all situated right along the Medina River in Texas hill country. The site provides the perfect antidote for those who are turned off by crowded larger RV parks with its calm, clean, and fresh atmosphere.
Address
125 Lakeshore Terrace, Bandera, TX 78003
Phone Number
(361) 834-4637
Reservations
boulderdashcabinandrvpark.business.site
Dos Rios
Dos Rios RV Park supplies the full Texas hill country experience, from its location at the junction of the Llano and James Rivers to its accommodations and kayak rentals. Potential stays include both traditional RV and tent camping sites as well as cabin, tiny house, and Airstream rentals. There is even a beautiful, 20-acre public island right where the rivers join in directly in front of the campsite.
Address
4500 Dos Rios Trail, Mason, TX 76856
Phone Number
(325) 347-1713
Reservations
The Trails at Lavender Road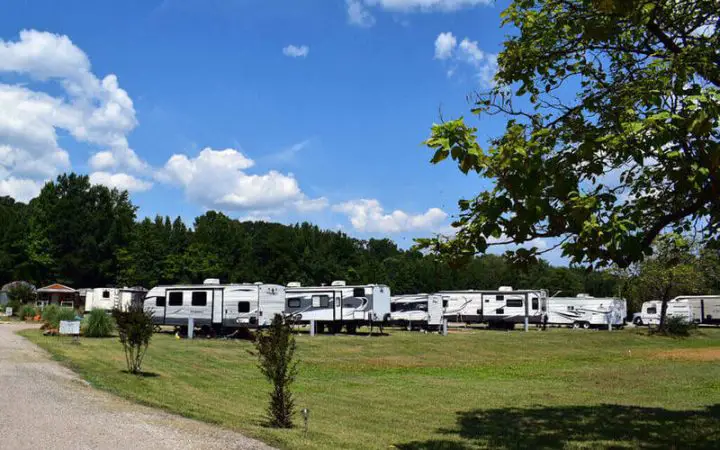 The Trails at Lavender Road is an RV park located just north of Tyler, TX. Surrounded by large trees including East Texas pines, The Trails provides a country getaway, with warm Southern hospitality as the main priority. A bathhouse, laundromat, and dog park are open to using by guests, and accommodation options include RV sites, cabins, and park-owned RVs.
Address
13553 County Road 35, Tyler,Texas 75706
Phone Number
(903) 258-5529
Reservations
Tin Valley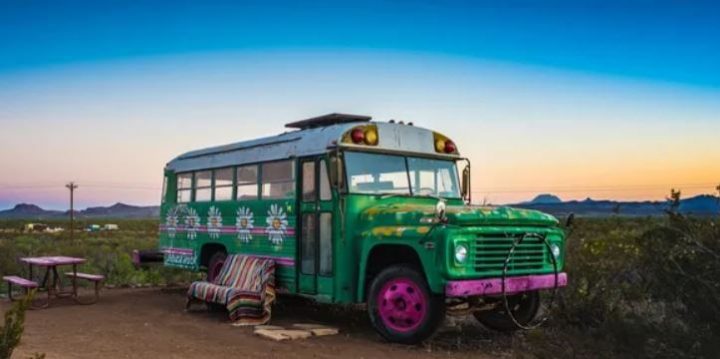 Tin Valley provides a one-of-kind experience with its retro-style rental stays. These range from converted school buses, to boats, to a VW bug on a spinning platform, all framed against the dramatic landscape of the West Texas Mountains. For the more traditional camping crowd, Tin Valley has also recently added RV and tent camping sites, although the unique rentals are by far the biggest draw to this particular site.
Address
889 Sombrero Peak Road, Terlingua, TX 79852
Phone Number
(800) 910-5043
Reservations
That's it! Do you think we missed any amazing Texas campgrounds? Let us know!
Be sure to check out the rest of our choices for the best campgrounds in the USA: