Hey! This site is reader-supported and we earn commissions if you purchase products from retailers after clicking on a link from our site.
Oklahoma has a ton to offer for extended stay campers and folks who are just traveling through. There are great sights to see and friendly people to meet. When you're planning your trip through this state, make sure to bookmark some campgrounds that you want to stay at! After our own travels and extensive research, we handpicked the 10 best campgrounds in Oklahoma. Enjoy your trip planning and safe travels!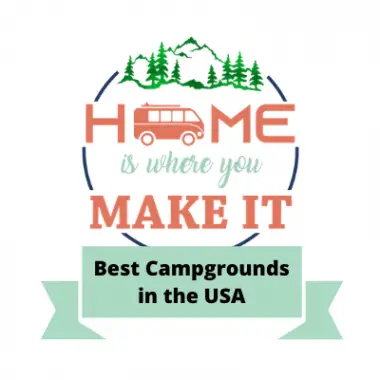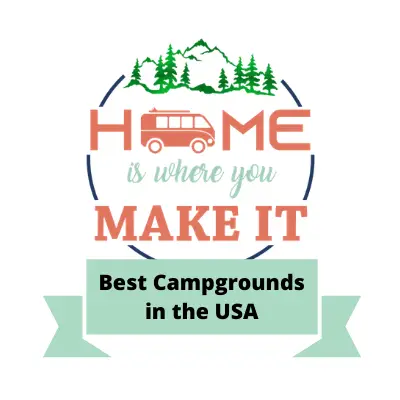 Twin Fountains RV Resort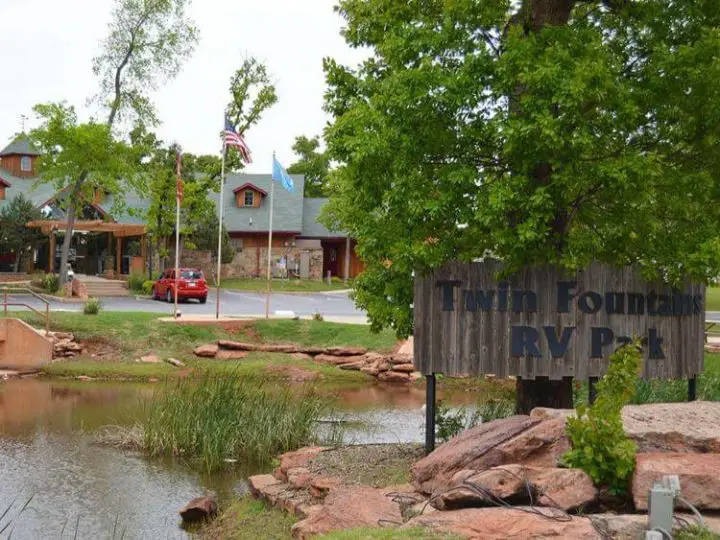 Following their slogan of "For Family, By Family," Twin Fountains RV Resort goes the extra mile to provide an excellent and family-friendly experience. Their offerings for guests include a free limo shuttle to visit local attractions in style, a pool and hot tub, a mini golf course, and even an on-site pet groomer. The Resort also offers free trash pickup every morning!
Address
2727 NE 63rd Street, Oklahoma City, OK 73111
Phone Number
(405) 475-5514
Reservations
Mustang Run RV Park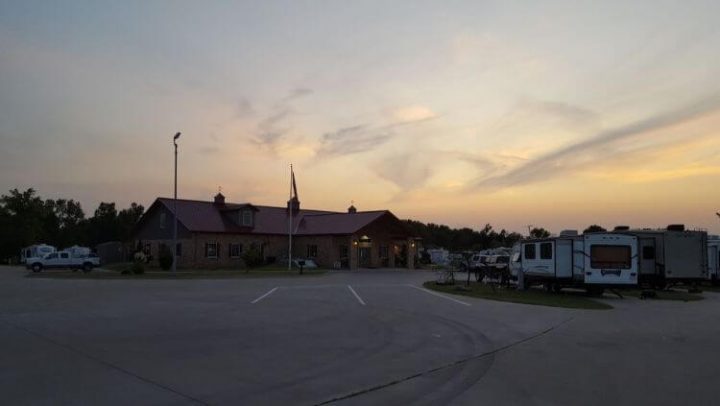 Just minutes from Oklahoma City area attractions including the Oklahoma State Fair, the National Cowboy Hall of Fame, and OKC Thunder basketball, Mustang Run is a great camping location for anyone looking to experience the Oklahoma state capital and all it has to offer. Past visitors praise the park's convenient proximity to the highway and clean grounds and facilities.
Address
11528 W. I-40 Service Road, Oklahoma City, OK 73099
Phone Number
(405) 577-6040
Reservations
By the Lake RV Park and Resort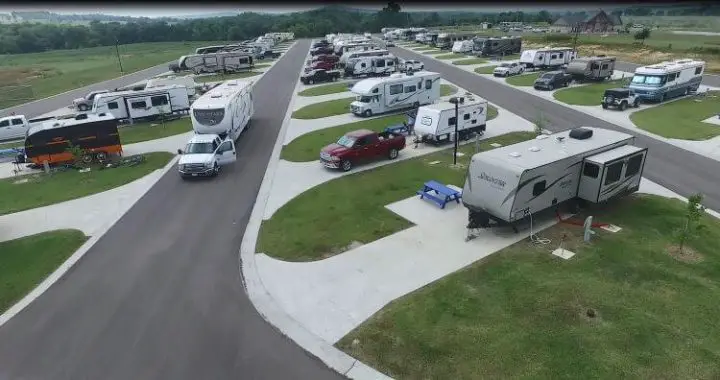 Named for its lakeside country setting near Lake Murray, By the Lake RV Park and Resort is located about halfway between Oklahoma City and Dallas, TX. This family-owned and operated campground offers onsite amenities including nature trails, fully paved roads, a pool, and a laundry facility. Besides Lake Murray, By the Lake is also located near other attractions such as Winstar Casino and several golf courses.
Address
1031 Lodge Road, Ardmore, Oklahoma 73401
Phone Number
(580) 798-4721
Reservations
Wanderlust Crossings RV Park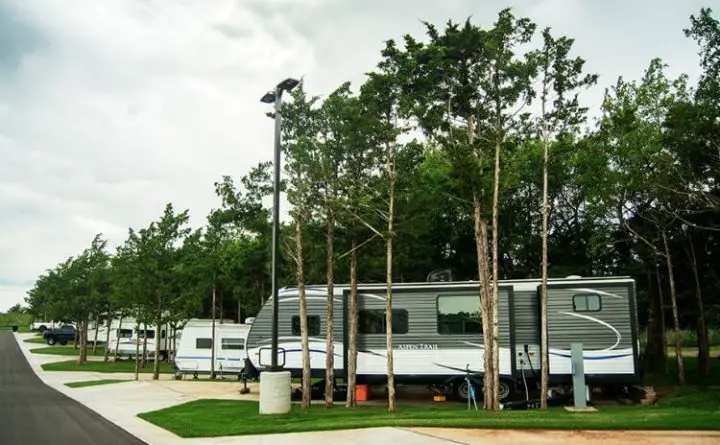 Wanderlust Crossings is a brand-new RV park, having just opened in 2017, but it has already proven itself to be a quality camping experience in the Oklahoma City area. With a splash park coming in the summer of 2020 and other amenities like the large banquet hall and entertainment schedule available, this park aims to cater to both groups and families. Wanderlust Crossings even features extras like koi ponds and arcade games to create the ideal experience.
Address
1038 S Airport Road, Weatherford, OK 73096
Phone Number
(580) 772-2800
Reservations
River Bottom Campground and Tubing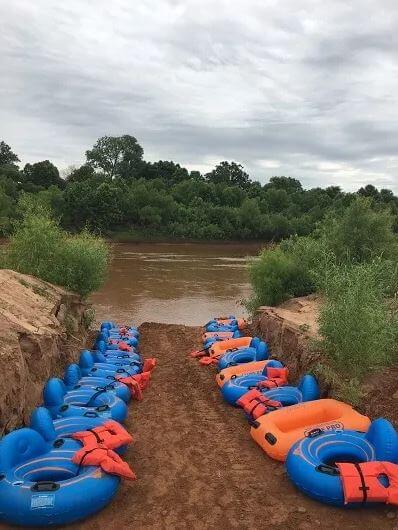 For those adventurous campers looking for a more unconventional experience, River Bottom may be just what you are looking for. Primarily a tubing business that launches you for a 4 hour trip down the slow-moving river, River Bottom also offers a dry campground that past guests praise for its secluded location close to the river's clean campsites. The campground also has fishing passes and picnic passes available to visitors.
Address
3629 US Highway 77 South, Davis, OK 73030
Phone Number
(580) 369-0320
Reservations
Council Road RV Park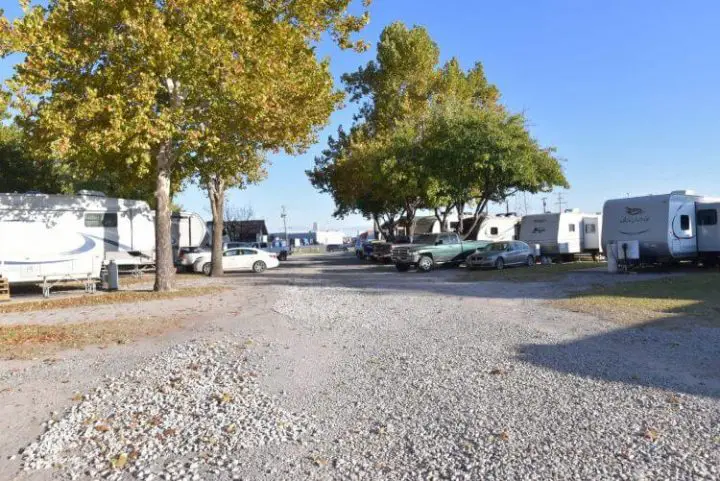 Council Road RV Park prides itself on its affordability and close proximity to a long list of popular Oklahoma City attractions, including the OKC Zoo, Downtown, the OK State Fair park, the OKC Bombing National Memorial and Museum, and Bricktown.
The park rates include free wifi, free cable, water, sewer, and electricity. Past visitors love the caring staff, quiet environment, and neatly maintained sites.
Address
8108 SW 8th Street, Oklahoma City, OK 73128
Phone Number
(405) 789-2103
Reservations
Abe's RV Park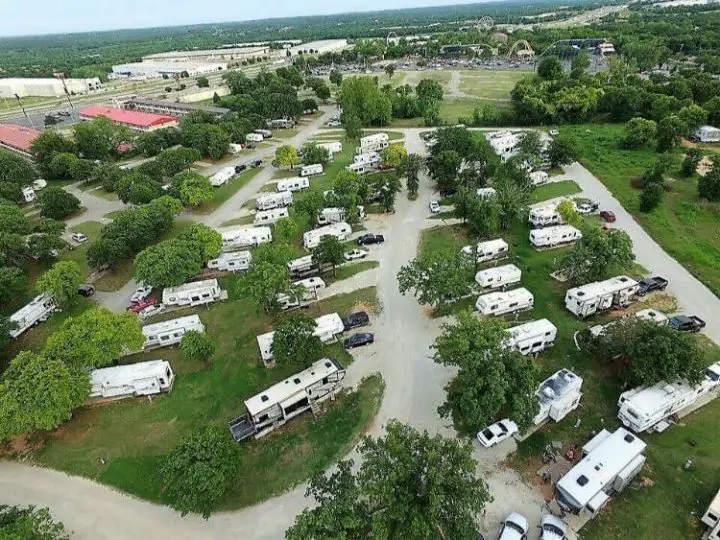 With its location right off of I-35, Abe's is the place to stay for a convenient experience with basic but reliable offerings. Past guests have appreciated the campground's access to local stores and restaurants, reasonable rates, and relatively quiet despite the proximity to the highway.
Address
12115 N I-35 Service Road, Oklahoma City, OK 73131
Phone Number
(405) 478-0278
Reservations
Rockwell RV Park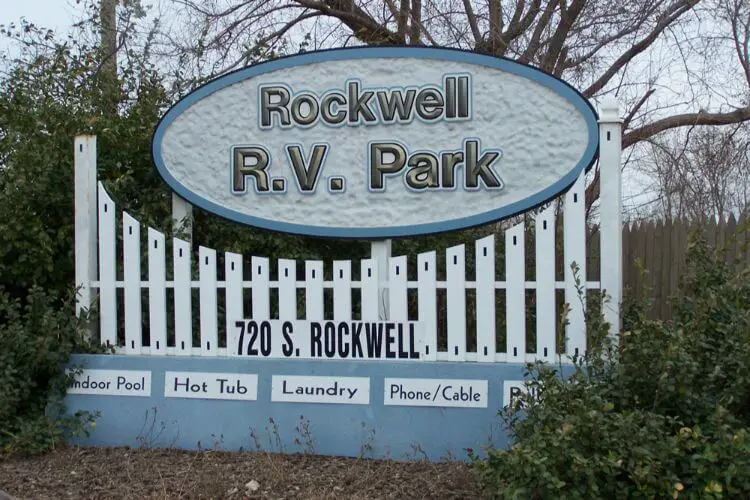 Offering amenities like private showers, workout machines, a beauty salon, and an indoor swimming pool and hot tub, Rockwell RV Park is another great option for those wishing to explore the Oklahoma City area. Not only is it close to downtown OKC and the corresponding attractions, but the park also includes special touches and perks like the offering of a free coffee, homemade muffins, and newspaper to guests.
Address
720 South Rockwell Avenue, Oklahoma City, OK 73128
Phone Number
(405) 787-5992
Reservations
Cedar Valley RV Park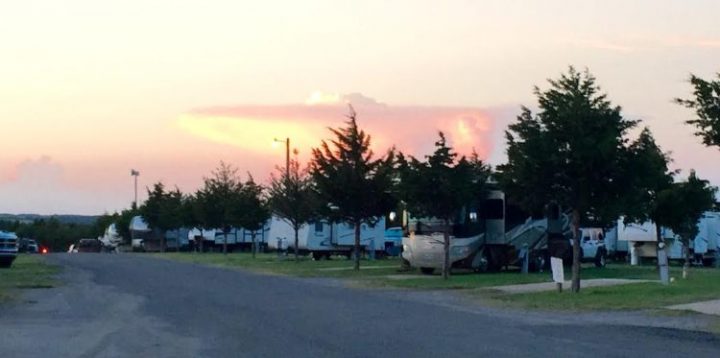 Located near the historic town of Guthrie, Oklahoma, Cedar Valley RV Park offers prime camping territory for those hoping to see the town's Victorian architecture and Wild West-style attractions and entertainment. Cedar Valley's sites are all pull-through and big rig-friendly, and other features include free wifi, onsite laundry facilities, and an event room for larger groups.
Address
725 Masters Drive, Guthrie, OK 73044
Phone Number
(405) 282-4478
Reservations
Red Rock Canyon Adventure Park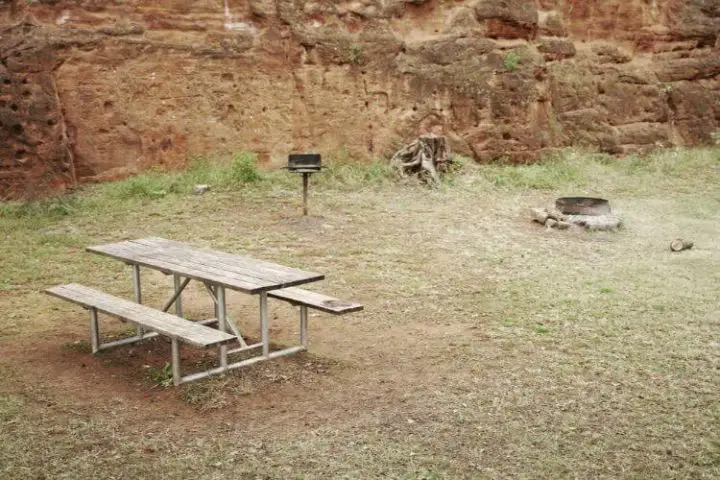 Centered around the beautiful natural landmark of Red Rock Canyon, the park was originally public land before being turned over to private hands in 2018. The park continues to operate including a campground that gives you convenient and close access to the canyon and park as a whole. The Adventure Park offers both tent camping and RV camping sites, but the space is relatively limited, so reserve in advance!
Address
116 Red Rock Canyon Road, Hinton, OK 73047
Phone Number
(405) 542-6344
Reservations
redrockcanyonadventurepark.com
Did we miss any of your favorite campgrounds in Oklahoma? Let us know and we will check them out!
Be sure to check out the rest of our choices for the best campgrounds in the USA: