Hey! This site is reader-supported and we earn commissions if you purchase products from retailers after clicking on a link from our site.
Traveling through the Southwest US is so much fun. New Mexico in particular has so many great views, awesome camping, and even better people to meet. If you're planning a trip through this region in your RV or van, make sure to scope out the places you want to stay in advance! From our travels and research, here are our picks for the 10 best campgrounds in New Mexico. Happy camping!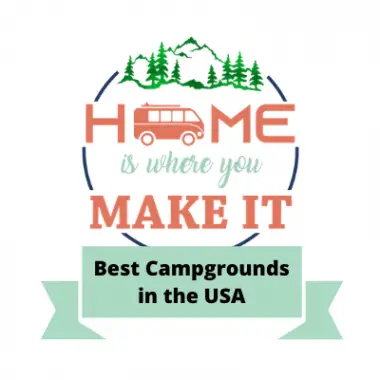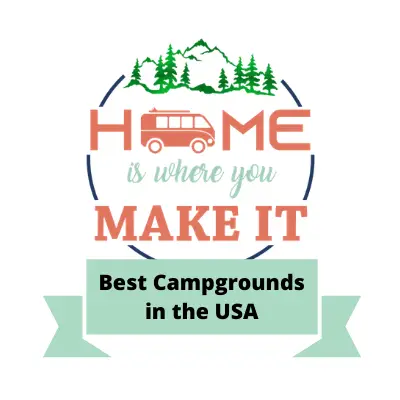 Santa Rosa Campground and RV Park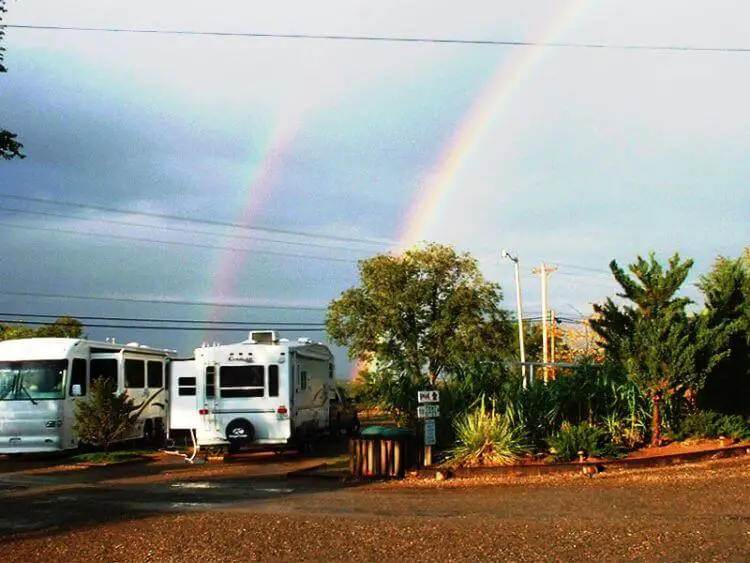 With big rig-friendly RV sites, tent camping sites, and even a cabin up for grabs, you can't go wrong at Santa Rosa Campground and RV Park. Its location along the famous Route 66 makes it a perfect stop on your road trip across the Southwest of the US. The campground has free WiFi, a swimming pool, a gift shop, and even a barbecue restaurant onsite (you can even get the famous baby back ribs delivered directly to your campsite!).
Address
2136 US Route 66, Santa Rosa, NM 88435
Phone Number
(575) 472-3126
Reservations
Along the River RV Park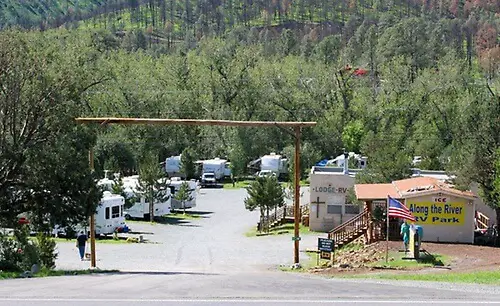 Along the River RV Park has received multiple awards, and it's easy to see why people love staying there. Past guests praise the helpful staff and natural beauty of the spacious park.
The many nearby activities and natural attractions include Ski Apache, Smokey Bear Historical Park & Museum, and Lincoln National Forest, but relaxing at the campground itself can be just as awe-inspiring, with its beautiful mountain views, wildlife, and the star-studded night sky.
Address
127 NM-37, Capitan, NM 88316
Phone Number
(575) 336-4444
Reservations
Turquoise Trail Campground and RV Park

Nestled in the shady forests of the Sandia Mountains just minutes from the city of Albuquerque, Turquoise Trail Campground and RV Park are perfectly situated along the Turquoise Trail Scenic Byway. The scenic route between Santa Fe and Albuquerque is a must-do road trip when visiting New Mexico, and this campground makes for a comfortable stop along the way. The park offers RV, tent, and cabin camping to its guests.
Address
22 Calvary Road, Cedar Crest, NM 87008
Phone Number
(505) 281-2005
Reservations
American RV Resort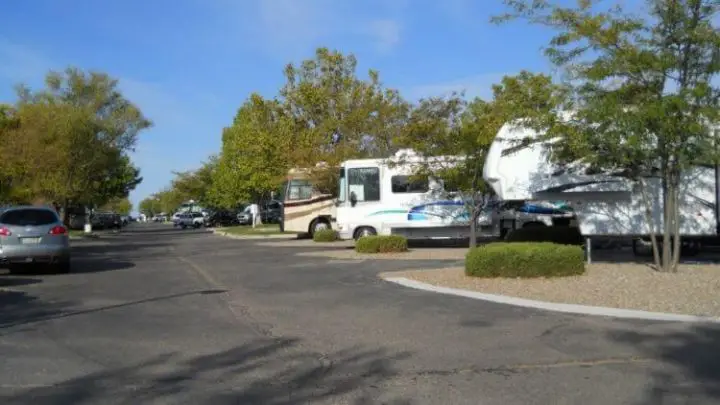 American RV Resort is a full-service campground located in the hub of Albuquerque. Perks at the resort include free continental breakfast, modern bathhouses, high-speed WiFi, a heated swimming pool, and more. When you're not relaxing at the campground itself, you can explore close-by local attractions and events such as historic Route 66, the annual Albuquerque International Balloon Fiesta, and the downtown business district.
Address
13500 Central Avenue SW, Albuquerque, NM 87121
Phone Number
(505) 225-3343
Reservations
Carlsbad RV Park
Carlsbad, New Mexico is known as Carlsbad Caverns National Park, which is one of the state's most popular attractions. Whether you're an avid or aspiring spelunker, this campground is a great place to stay while you're exploring the 100-cave system in southeast New Mexico. Past visitors recommend Carlsbad RV Park in particular for its extra perks like free coffee and indoor pool, sparkling clean bathrooms and facilities, and pleasant management.
Address
4301 National Parks Highway, Carlsbad, NM 88220
Phone Number
(575) 885-6333
Reservations
Red River RV Park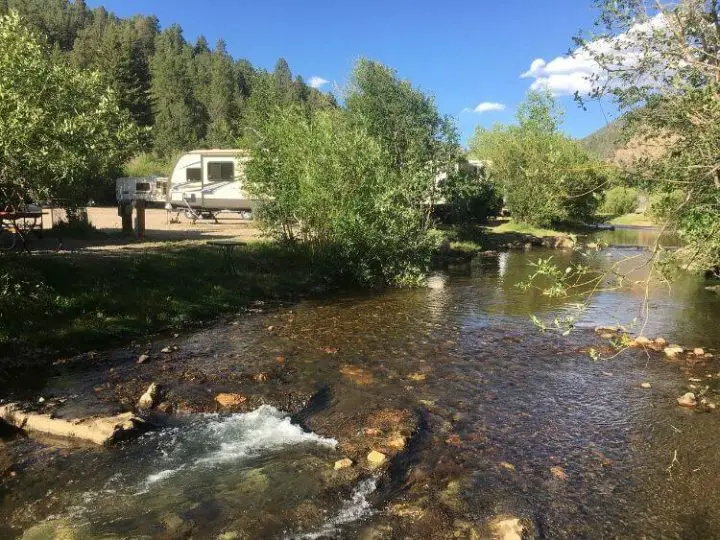 Red River RV Park is located on the Red River itself, just outside of the town of Red River, New Mexico. Visitors flock to the area to explore the historic mining town and outdoor activities, which include skiing and hiking. The campground is open year-round making it easy to enjoy the full range of possible outdoor adventures. With free WiFi throughout the park and cable TV at every site, you can also stay connected in your downtime.
Address
100 High Cost Trail, Red River, NM 87558
Phone Number
(575) 754-6187
Reservations
Santa Fe Skies RV Park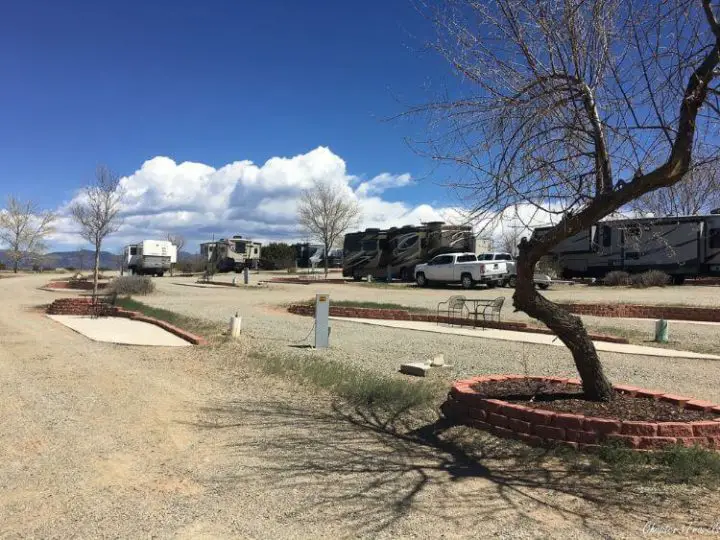 Sitting on 17 acres at the base of the Sangre de Cristo Mountains, Santa Fe Skies RV Park gives you a panoramic view of the historic city of Santa Fe accented every evening by the red sunset glow that gave the mountains their name (which means "Blood of Christ").
The gorgeous views alone make staying here worth it, but the campground also has ample amenities that make your stay even better. These include a walking trail, art and antiques on display, and a fenced-in dog park.
Address
14 Browncastle Ranch, Santa Fe, NM 87508
Phone Number
(505) 473-5946
Reservations
Taos Valley RV Park and Campground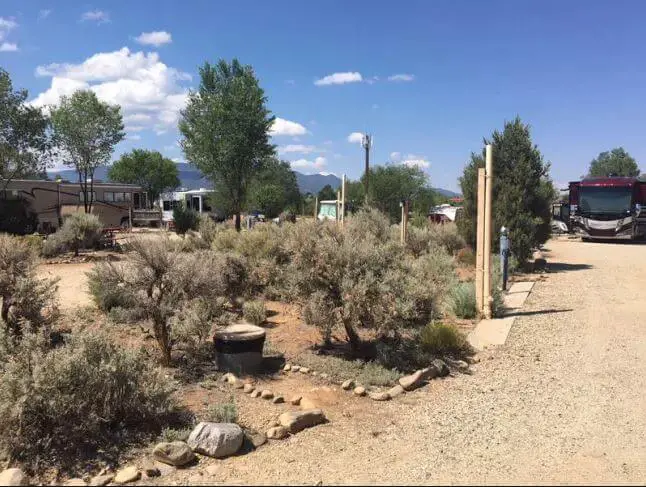 If you're visiting the outdoor hotspot of Taos, Taos Valley RV Park and Campground give you the ideal opportunity to maximize your time in New Mexico's beautiful Enchanted Circle. It's perfectly located to take advantage of local attractions ranging from the Taos Ski Valley Resort to the historic Taos Pueblo.
The full hookups, competitive rates (which include weekly and monthly options as well as daily rates), and proximity to local attractions make for a great stay.
Address
120 Este Es Road, Taos, NM 87571
Phone Number
(575) 758-4469
Reservations
Silver City RV Park and Cabins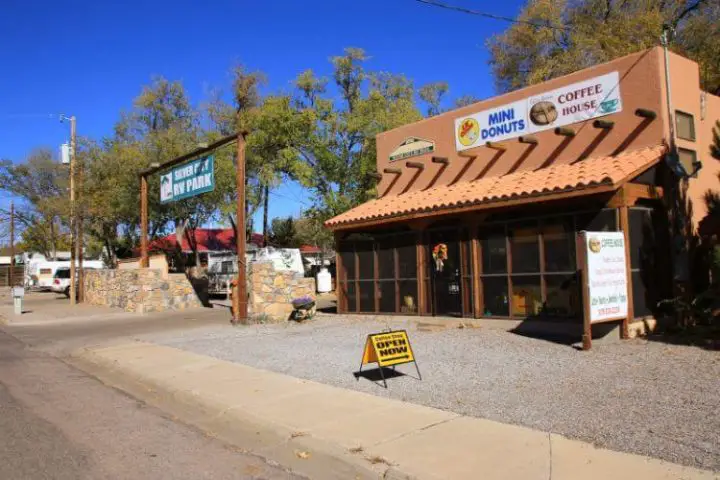 Offering the rare experience of camping right in the heart of Silver City in southwest New Mexico, Silver City RV Park and Cabins nevertheless maintains a sense of nature and seclusion with its wooded campsites and spacious grounds. There is a fully-fenced dog park with shady trees and picnic tables so your furry friends can enjoy nature as well, and the full-service coffee shop on site makes it easy to start each day with a pep in your step!
Address
1304 N Bennett Street, Silver City, NM 88061
Phone Number
(575) 538-2239
Reservations
Boot Hill RV Resort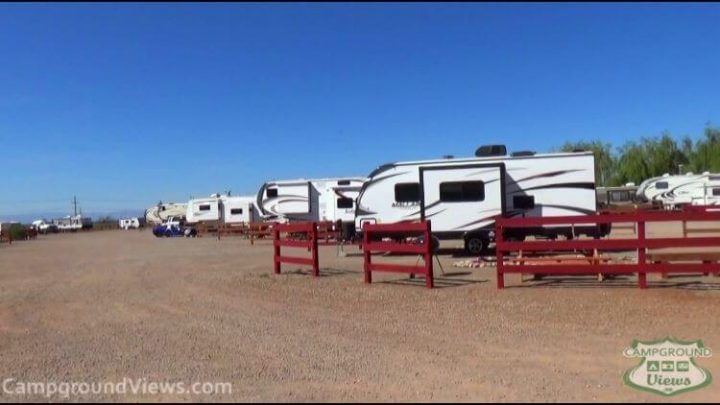 This campground earns rave reviews for its helpful and friendly staff, large RV sites, and tidy facilities. If you don't have an RV, you can opt for one of the cabin rentals, which come fully furnished, including appliances and cookware for a convenient stay. Amenities available to guests at Boot Hill include an exercise room, laundry, and even an art gallery, and it's a great place to stay to visit the White Sands National Monument nearby!
Address
1 Dog Ranch Road, Alamogordo, NM 88310
Phone Number
(575) 439-6224
Reservations
That's it! Did we miss any of your favorite campgrounds in New Mexico? Let us know and we'll check them out! Who knows, maybe we'll add them to our next travel plans.
Be sure to check out the rest of our choices for the best campgrounds in the USA: