Hey! This site is reader-supported and we earn commissions if you purchase products from retailers after clicking on a link from our site.
Alaska is mesmerizing. There are so much great scenery, wildlife, and people to experience across the state. If you find yourself traveling through here (whether your own RV or a rented one), make sure to plan your trip out so you stop for rest at campgrounds that are in the best spots.
After our travels through the state and some extra research from other RVing and camping experts, we compiled the 10 best campgrounds in Alaska that you should visit. Without further ado, our top picks.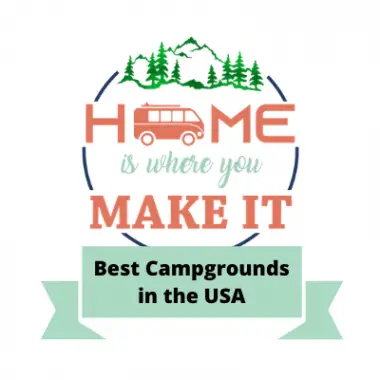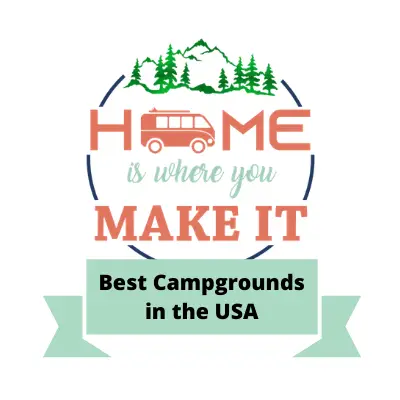 Alaska Big Bear RV Park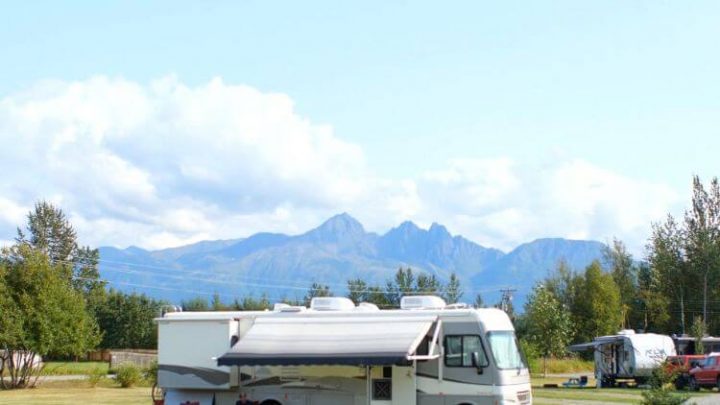 With its fantastic mountain views from the center of Mat-Su Valley, Alaska Big Bear RV Park is a scenic getaway only 37 miles from Anchorage. Big Bear's offerings range from cabin rentals to RV sites of different amenity levels, to tent sites. Additional services include propane fill-ups, firewood, RV and boat storage, and mini storage.
Address
2010 S Church Street, Palmer, AK 99645
Phone Number
(907) 745-7445
Reservations
River's Edge Resort RV Park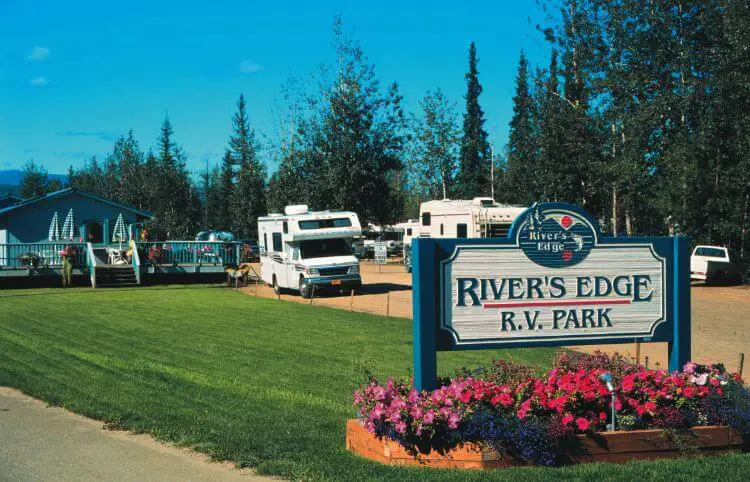 Situated on the banks of the slow-moving Chena River, River's Edge Resort RV Park allows visitors the opportunity to enjoy all the relaxation and wonder that RV camping in Alaska's interior has to offer. Visitors love the prime location close to local attractions, the sparkling clean restroom and shower facilities, and the delicious onsite restaurant.
Address
4200 Boat Street, Fairbanks, Alaska 99709
Phone Number
(907) 474-0286
Reservations
Glacier View Campground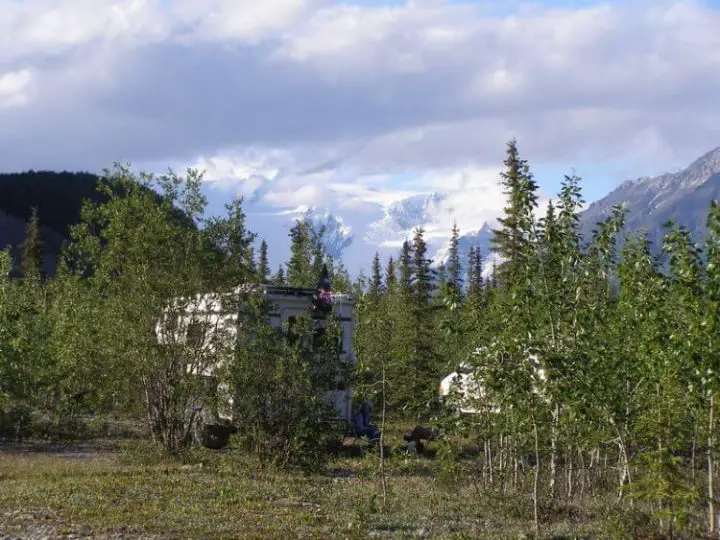 Open during the Alaskan summer season from June through mid-September, Glacier View Campground offers only a small window to enjoy its accommodations, but it's definitely worth the visit. The surrounding area offers a bevy of activities and attractions for visitors, ranging from visiting the historic mining towns of Kennicot and McCarthy, glacier hiking, rafting, and wildlife viewing.
Address
McCarthy Road, McCarthy, AK 99588
Phone Number
(907) 441-5737
Reservations
Kyllonen's RV Park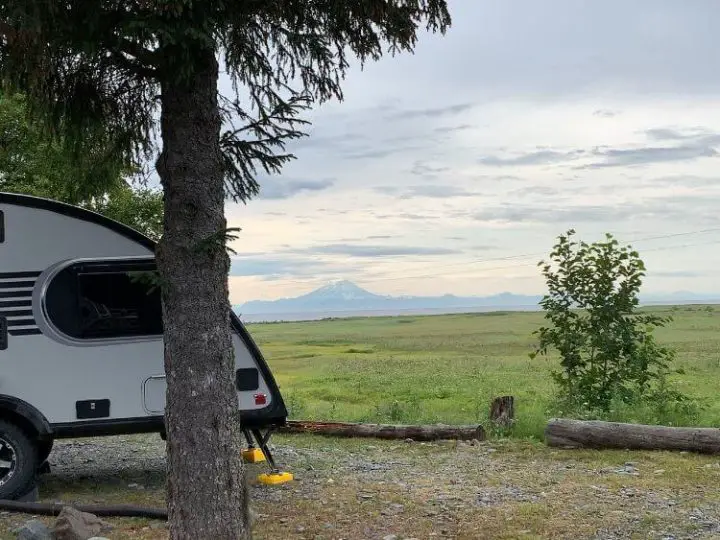 Kyllonen's is located at the mouth of the Anchor River, making it the perfect location for freshwater and saltwater fishing. In addition to the "legendary" runs that include King Salmon, Silver Salmon, and Steelhead, visitors can enjoy local activities such as whale watching and birding in the beautiful natural surroundings. Past guests rave about the amazing views of Cook's Inlet, kind hosts, and well-kept facilities and sites.
Address
74160 Anchor Point Road, Anchor Point, AK
Phone Number
(907) 235-7762
Reservations
Alaska Canoe and Campground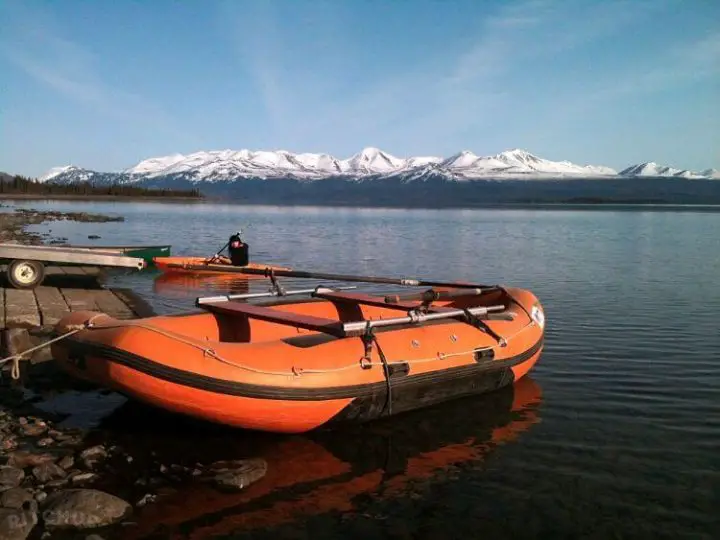 Alaska Canoe and Campground has everything you could possibly need to enjoy what Alaska has to offer to visitors! Fishing trips, guided bear viewing tours, canoe, kayak rentals, and camping options only scrape the surface of what this park has to offer. Accommodation options include RV sites, tent sites, and deluxe cabin rentals.
Address
35292 Sterling Highway, Sterling, Alaska 99672
Phone Number
(907) 262-2331
Reservations
Tok RV Village and Cabins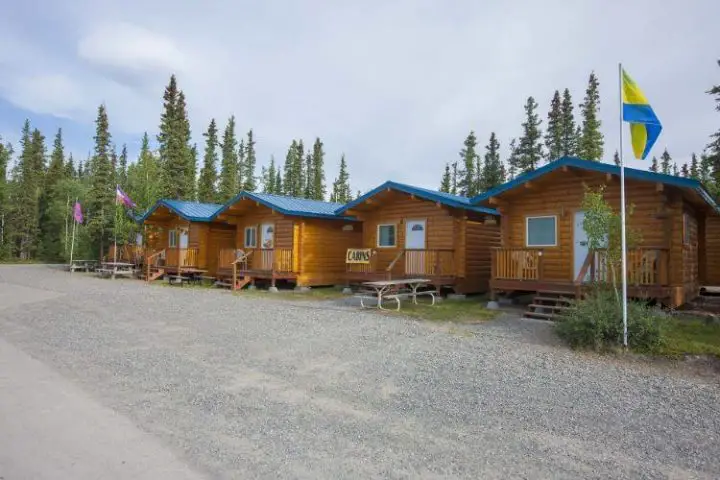 Focused on creating the most natural experience possible while maintaining top-notch amenities, Tok RV Village and Cabins is the perfect first stop on the Alaska Highway, which guides visitors into the Last Frontier. The owners (a family who has run the park for decades) pride themselves on their extremely clean restrooms and consistently up-and-running WiFi, hot water, cable, and electricity.
Address
1313.4 Alaska Highway, Tok, AK 99780
Phone Number
(800) 478-5878
Reservations
Glacier Nalu Campground Resort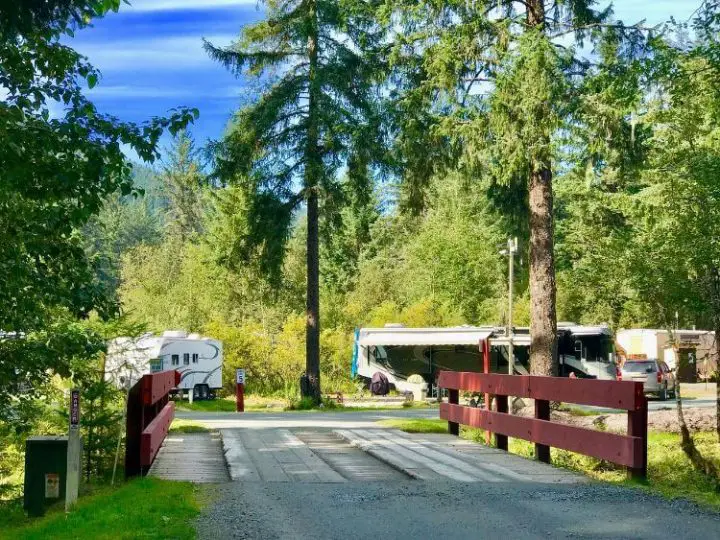 A self-titled "basecamp for adventure", Glacier Nalu Campground Resort certainly lives up to its name with its prime location walking distance from the well-known Mendenhall Glacier, which receives over 1 million visitors annually. The campground offers RV sites, deluxe and standard tent sites, and rental options, all of which come with complimentary WiFi, cable TV, access to laundry, and shower facilities.
Address
10200 Mendenhall Loop Road, Juneau, AK 9980
Phone Number
(907) 789-1990
Reservations
Great Holiday Campgrounds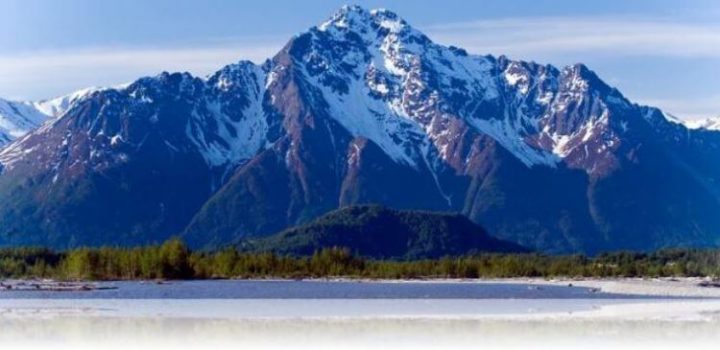 Great Holiday Campgrounds actually operates 5 different parks–Big Lake North, Big Lake South, Rocky Lake, Matanuska Lakes, and King Mountain–but we recommend them all as great places to enjoy south-central Alaska. Individual campgrounds feature a boat launch and swimming access. Visitors can also enjoy fishing, wildlife viewing, and canoe and paddleboat rentals from the parks.
Address
16905 North Shore Drive, Wasilla, AK 99654
Phone Number
(907) 240-9797
Reservations
Mountain View RV Park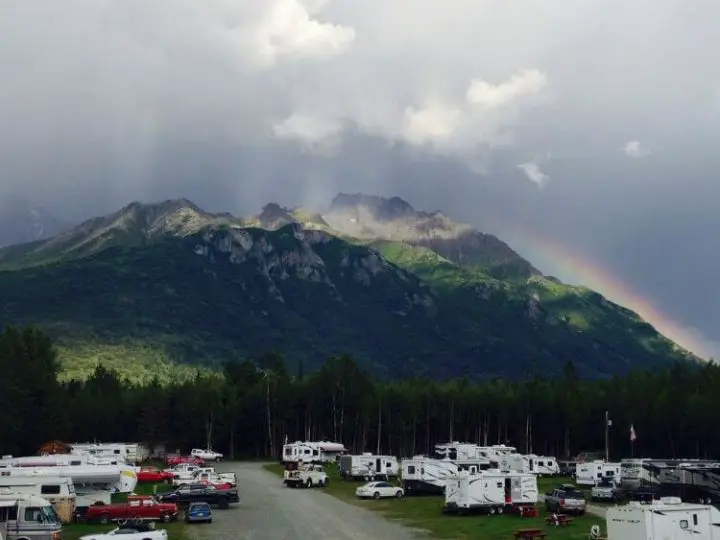 Visitors to Mountain View RV Park, located about 40 miles north of Anchorage, will be fully immersed in the natural, wooded environment surrounding the park. It's not uncommon for guests to encounter wild moose roaming the property, and campers can also get a great view of Matanuska Mountain and its wildlife from the park as well.
The camping itself is well up to par with full hookups including onsite dump, onsite laundry, and clean individual restrooms with hot showers.
Address
1405 N. Smith Road, Palmer, AK 99645
Phone Number
(907) 745-5747
Reservations
Northern Nights Campground and RV Park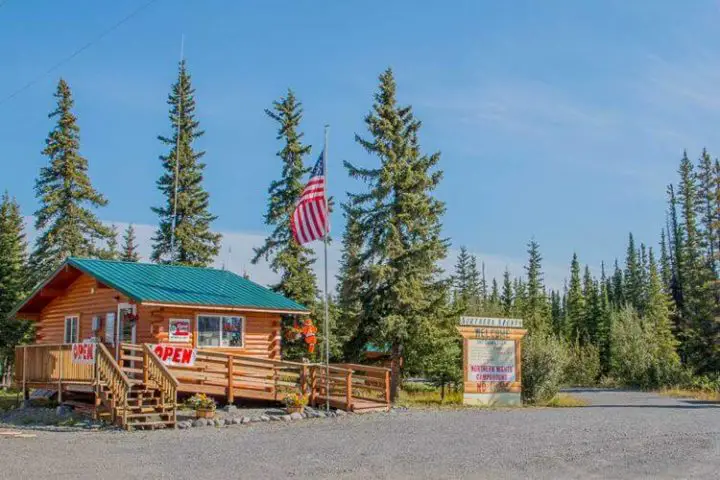 Northern Nights offers any accommodation option a potential visitor might want, from RV sites, to tent sites, and even log cabin rentals! Compared to many of the other campgrounds on our list, this one is much further inland in Glennallen, which is called the Heart of Alaska. Past guests love the friendly staff, dessert nights, and clean facilities at Northern Nights.
Address
Mile Post 188.7 Glenn Highway #1, Glennallen, AK 99588
Phone Number
(907) 822-3199
Reservations
There you have it! Do you have any favorite spots that we didn't cover? Shoot us a note and we will check them out! Happy camping.
Be sure to check out the rest of our choices for the best campgrounds in the USA: