Hey! This site is reader-supported and we earn commissions if you purchase products from retailers after clicking on a link from our site.
When you love the Great Outdoors and year-round outdoor activities, few places compare to Montana. The mountains, national parks, and wilderness beckon travelers from near and far each year. Recently on the map is a quaint place called Red Lodge. Though the town itself is small, there are plenty of activities to keep you busy whenever you visit.
Have you been considering a trip to Montana? Don't pass up this amazing little town. To help construct your itinerary, here are all the things to do in Red Lodge, Montana.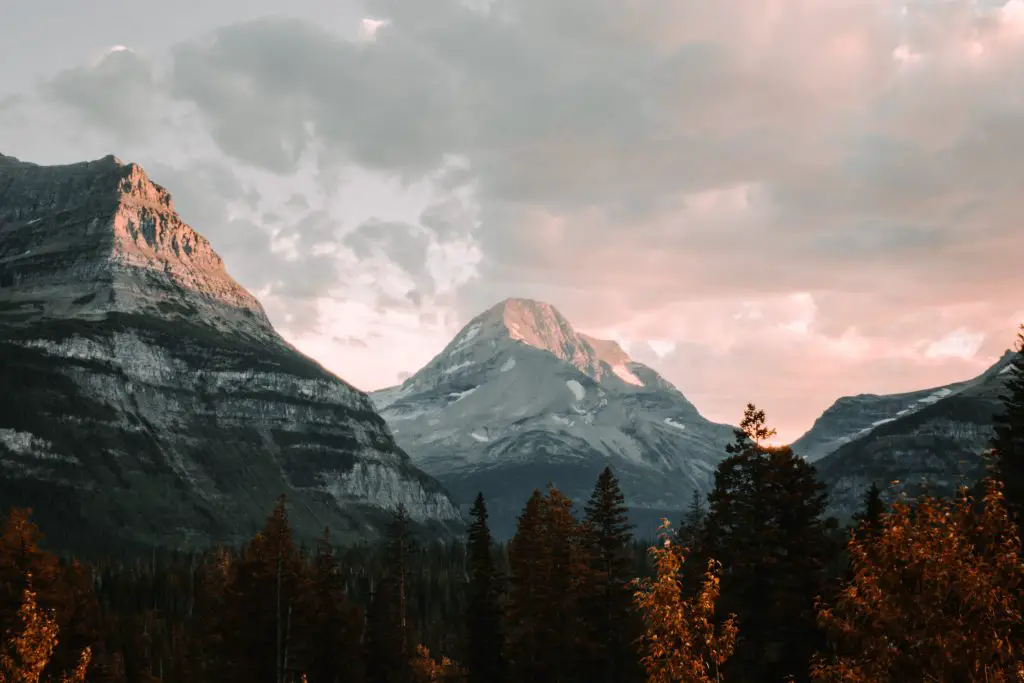 Where Is Red Lodge, Montana?
Red Lodge, Montana is found between the Beartooth Mountains and Custer Gallatin National Forest. Nearby is an entrance to Yellowstone National Park via the incredible Beartooth Highway. You also get world-class outdoor recreational activities throughout the year.
The town itself isn't very large, and the population is around 2,300 people, as of 2020. Interestingly, the population density of Red Lodge is 12,161% higher than the rest of Montana.
Throughout the years, Red Lodge has been the home to mining families (though most of the mines closed during the Great Depression). During the 19th century, the population was boosted by many European immigrants making the journey from the East Coast to the West.
14 Things to Do in Red Lodge, Montana
Have you been searching for a great place to make a pit stop while on your way to Yellowstone Park? Maybe you want to go skiing somewhere you have never been before or the Beartooth peaks are calling your name! Whatever the reason, Red Lodge is the place to be. There are plenty of things to do in Red Lodge, Montana to last you several days.
Take a look.
1. Drive the Beartooth Scenic Byway
Call it what you want, the Beartooth Scenic Byway is nothing short of an engineering marvel. Between 1931 and 1936, the area surrounding Red Lodge needed help, economically. The Beartooth Pass was constructed as a result, and it immediately became one of the most scenic drives in the entire country. In 2002, the Beartooth Scenic Byway was given the title of an All-American Road.
The byway spans about 68-miles from start to finish, bringing you all the way from Red Lodge, MT to the northeast entrance of Wyoming's Yellowstone National Park.
You can drive the Beartooth Scenic Byway between Memorial Day and October annually. After that, the snow becomes too deep.
What makes the byway so incredible? Ignoring the fact that it cross some jaw-dropping views, the drive up a series of tight hairpin turns to each the Beartooth Pass that sits 11,000 feet above sea level is just exhilarating. You also can't ignore the chance to see over 20 mountain peaks from that height.
Along the way, you can also spot moose, deer, mountain goats, black and grizzly bears. If you plan on driving from Red Lodge to Yellowstone National Park, the entire trip is going to take you about 3 hours.
Here are some places where you should stop to stretch your legs (and marvel at the scenery):
Gardner Lake Pullout
West Summit Overlook – the highest elevation here is about 10,947 feet. Dress appropriately.
Rock Creek Vista
Beartooth Lake
Clay Butte Lookout – you need to leave the byway and travel about 3 miles along a dirt road to reach these views.
Top Of The World Store – grab a souvenir and some food before continuing on your way.
2. Go Skiing at Red Lodge Mountain
Looking for one of the best ski resorts in Montana? You've found it. Since the mountain is in a less populated area of the US, you can expect a couple of things: a laid-back vibe, cheaper lift tickets, and shorter lines.
That doesn't mean you should underestimate the experience either. Red Lodge Mountain has over 1,600 acres of land. Plus, the mountain sees about 250 inches of snow every year, so you always know there is going to be fresh powder somewhere.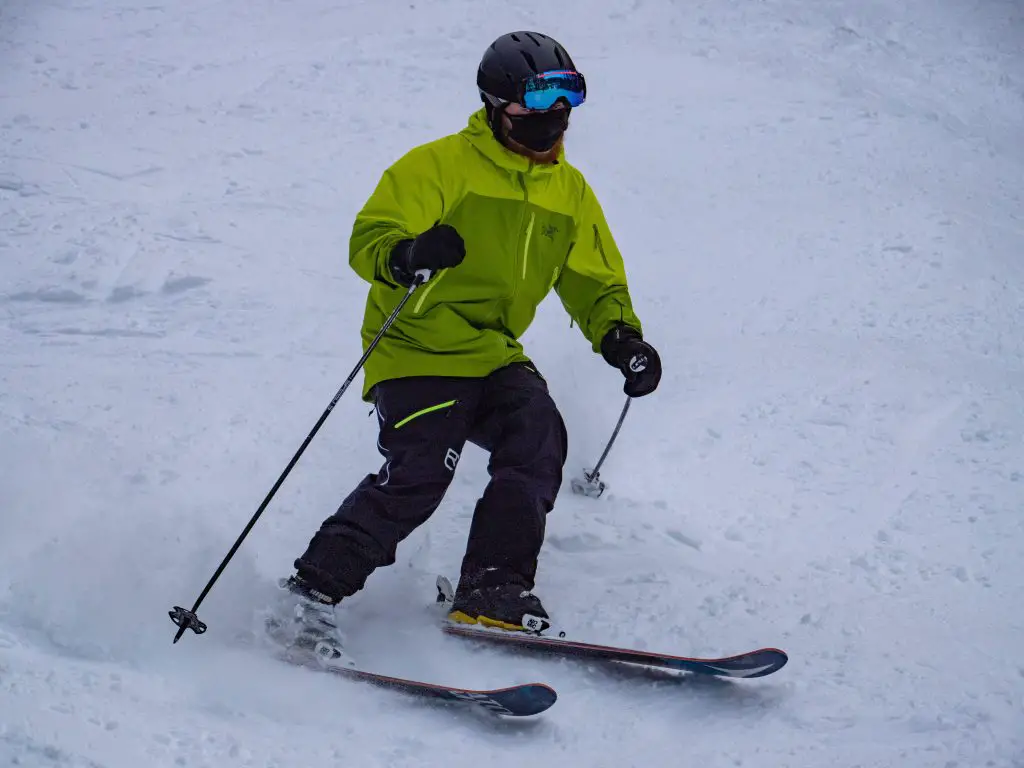 Did we mention the long season? Red Lodge Mountain is open between Thanksgiving weekend to the middle of April, depending on how much snow remains. That means you can ski and snowboard at Red Lodge for almost half a year.
The mountain also has some great amenities, including rentals, lessons, and a lodge brimming with excellent food and warmth. You can also find events held at the mountain throughout the year, including the amazing Winter Carnival. You can see people dressed in costumes and fireworks.
3. Make Friends at the Yellowstone Wildlife Sanctuary
The Yellowstone Wildlife Sanctuary is not affiliated with Yellowstone National Park, but it is a great place to learn about some of the animals that reside there. You can also learn about the park's unique ecosystem from the owner. The sanctuary is home to animals that were deemed unfit to live in the wild, so they live in a gorgeous sanctuary with others of their kind.

For over 30 years, this nonprofit organization has been a home for animals and a source of education for humanity. Currently, many of the residents are mountain lions, black bears, hawks, falcons, and more.
You can visit Yellowstone Wildlife Sanctuary 6 days a week in the summertime. During the winter, you can only visit in the summer. If you contact the sanctuary ahead of time, you may also be able to schedule an animal encounter.
4. Grab Some Sweets at Montana Candy Emporium
When was the last time you visited an old-fashioned candy store? Treat yourself (and the kids) to a trip to Montana Candy Emporium, where candy you haven't seen since childhood—or maybe never—is lined up in rows of baskets. You can choose a few pieces of candy from each bucket, or you can try out all the homemade treats.
You will also spot some vintage decorations, such as retro pictures, old bikes, and more. For some, it could be a walk down Memory Lane. For the youth, it's a pleasant glimpse into a simpler time. Why not pick up a bag of taffy, homemade fudge, jawbreakers, and the best-selling Walnettos and reminisce a little?
5. Head to the Carbon County Historical Museum
Do you want to learn more about Red Lodge while you're here? Then you should visit the Carbon County Historical Museum. The location is in a historic brick building that is on the National Register of Historic Places. Interestingly, the original purpose of the building was a Labor Temple. It dates back to 1909.
Carbon County Historical Museum has a large assortment of exhibits. You can check out old guns, rodeo costumes, Native American artifacts, and even an interactive coal mining section. There are also volunteers and staff at the museum who tell stories about Carbon County.
Throughout the year, the museum also holds multiple events and educational programs. For example, there is the unique Lecture Series, which brings in experts to discuss topics every Wednesday (except in November and December). The museum also hosts guided tours, such as the Historic Red Lodge Walking Tour. It's a great way to spend 3-4 hours (the museum and tour combined) and get some exercise.
6. Go White Water Rafting
Looking for a fun summer activity? You can book a white water rafting trip with either Absaroka River Adventures or Adventure Whitewater. The excursion takes you and your group out to the Stillwater River. The rapids aren't too difficult to navigate along the Stillwater River, but you still get a lot of adrenaline-filled twists and turns along the way. It's an ideal activity for everyone in the family or group.
You can choose a half-day (2 hours) or full-day (5 hours) excursion through either company. If you have some extra time throughout the week, be sure to try out white water rafting. There is nothing quite like it, and it's going to be something you and your family or friends can talk about for many years.
7. Go Hiking Through the Beartooth Mountains
For those who love hiking, backpacking, and camping, there are plenty of things to do in Red Lodge, Montana just for you. Aside from the hundreds of hiking trails throughout the Absaroka and Beartooth Mountains, there are also campgrounds, lakes, and vistas to discover. Additionally, many of the hiking trails don't require days spent outside. You can find many that are completed within a few hours but have an incredible payoff.
Since there are so many trails, choosing which ones you want to do can be a bit challenging. One of the most recommended hikes in Red Lodge is the Becker and Albino Lakes Trail, which takes about 12 miles round trip. This hike brings you through scenic meadows and provides views of photogenic mountain peaks.
Another is called the Rosebud Trail, also called the Beaten Path. The trail is about 26 miles long and includes the trails from East Rosebud Lake up to the Clarks Fork Trailhead along the Beartooth Highway. If you don't want to do the entire trek, there are turnaround points at any of the lakes, including Elk Lake, which is only 3.5 miles from the East Rosebud Lake trailhead.
The Silver Run Plateau Trail is also fantastic. Coming in at 11.8 miles round trip, this scenic hike takes you through the Silver Run Lakes basin, up to the plateau, and along the Timberline Trail. This is a more strenuous hike since most of it is uphill.
Other popular trails include the Beartooth Lakes Loop (7.8 miles round trip) and the Sheepherder Lakes (between 4-6 miles round trip). Both trails take you through mountainous regions flecked with lakes, meadows, and stunning views into a barren tundra.
8. Tee Off at Red Lodge Mountain Golf Course
After all the hiking you are bound to do, you might find you need a rest day. Why not try golfing at the Red Lodge Mountain Golf Course. The course is large and open, so you get to see the beautiful mountains while moving around the 18 holes. Deer are also commonly seen wandering around the field.
The course is opened in the spring and holds multiple tournaments throughout the year. Mid-October is when the golfing season wraps up. If you want to reserve a tee time, you can, but it is rare that you have to wait.
9. Try Fishing at Wild Bill Lake
Montana is made for exploring. If you arrive during the summer, it is recommended that you grab up some fishing gear and go fishing. Within the Custer Gallatin National Forest is Wild Bill Lake. You get there by driving about seven miles and don't have to worry about carrying your gear too far to the lake.
While the lake is small, it's lovely. Surrounding the lake is the Wild Bill National Recreation Trail. The docks are also wheelchair-accessible. During your fishing excursion, you might get hungry, so make use of several picnic spots set up around the lake.
Since anglers love heading out to Wild Bill Lake, rainbow trout are regularly added to the waters by the US Forest Service. Keep in mind that anyone above the age of 12 needs a fishing license in Montana.
10. Explore on Horseback
Seeing the countryside surrounding Red Lodge is great when seen from a car window or while hiking on trails, but there is a better way to do it. Touring the land by horseback is one of the best things to do in Red Lodge, Montana. There are a number of companies in Montana that offer horseback tours, but one of the most reputable is Elk River Outfitters.
The company provides you with a guide and a gentle horse. The tour begins just outside of the commercial district at Rock Creek. You mount your horse and follow the guide up a trail into the mountains. Many of the trips take a few hours to complete, but you can choose longer excursions. Some can even take you on an overnight journey.
If you ever wanted to feel like a cowboy, here is your chance! Other companies offering similar horseback rides include Paintbrush Adventures and Whispering Winds Horse Adventures. These rides are often available between May and September.
11. Go Ice Skating at the Red Lodge Ice Rink
Why not lace up a pair of ice skates and meet your family and friends on the ice rink? The Red Lodge Ice Rink in Lions Park is a popular attraction, and you can't beat the astounding views. The rink offers skating throughout the day, including nighttime skating. If you want, you can also take a lesson to learn how to stay upright or nail a fancy move.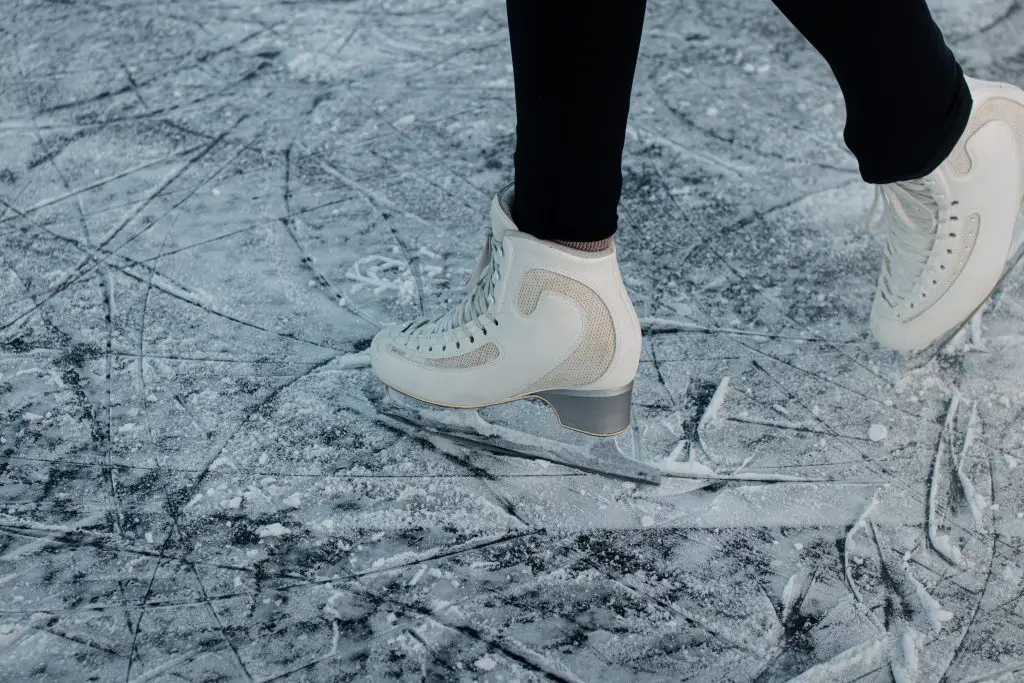 Need to warm up? Head to the warming hut right onsite. This is one wintertime activity that you don't want to pass up. You can also see figure skating and hockey events at the rink.
12. Try All The Amazing Restaurants
Foodies unite! Who would have thought you could try all kinds of delicious fare in Montana? Red Lodge has a number of great places to eat and drink. One of the must-see restaurants is called Prerogative Kitchen, a historic bakery. The menu has small plates so you can sate your need for muffins, cookies, and pastries.
Other places where you're sure to get a satisfying meal or drink include:
Red Lodge Pizza Company
Sam's Tap Room
Bogart's
Carbon Country Steakhouse
Cafe Regis (for breakfast)
Prindy's Place
Red Lodge Cafe
Piccola Cucina at Ox Pasture (for a romantic evening)
Phoenix Pearl Tea House (over 200 kinds of tea!)
13. See Red Lodge's Downtown
The commercial district of Red Lodge is on the National Register of Historic Places for its historic buildings. Even today, this downtown area is thriving and full of bars, shops, boutiques, art galleries, and cafes. Some of the buildings date back to the late 1800s, making this a place of interest for lovers of architecture.
You can buy all kinds of stuff, hop into a cafe, grab delicious snacks, and get an assortment of locally crafted items and artwork with a certified Made in Montana sticker on it.
14. Build a Souvenir a Red Lodge Clay Center
Looking for unique things to do in Red Lodge, Montana? If you love arts and crafts, head to Red Lodge Clay Center. This creative outlet features fun children and adult workshops that teach you how to make all kinds of stuff. On a rainy day, this could be a lifesaver when the kids are bored. Or you could construct a one-of-a-kind souvenir for yourself or someone else.
If you don't want to make anything, Red Lodge Clay Center also has a small store of handcrafted items to browse.
Pack Your Bags and Head to Red Lodge!
Now that you know about all the things to do in Red Lodge, Montana, you're probably itching to go. There are many fun and family-friendly outdoor activities to do throughout the year, including skiing, rafting, horseback riding, and driving. If you're looking for a destination that will keep you moving non-stop, you should definitely consider visiting Red Lodge, MT.
Additional things to do across North America:
FAQs (Frequently Asked Questions)
Is Red Lodge worth visiting?
Yes, Red Lodge, MT is a worthwhile destination for a few days. If you love outdoor activities, such as hiking, scenic drives, horseback riding, going off-road, and nature photography, Red Lodge is a great place to go. Most of the attractions are also family-friendly, so you can enjoy a relaxing trip with your children or also with friends.
How safe is Red Lodge, Montana?
Red Lodge is no less safer than anywhere else in America. According to Neighborhood Scout, the overall crime rate in Red Lodge is about 12 per 1,000 residents, putting it in proportion to the rest of the US. There are certainly going to be some places that are less safe than other places, which is why you should stick to the well-trafficked areas. As always, no matter where you go, stay aware of you surroundings and don't show off anything too valuable to attract attention.