Hey! This site is reader-supported and we earn commissions if you purchase products from retailers after clicking on a link from our site.
Tucked in between the Missouri and Mississippi, the midwestern state of Iowa is a beautiful landscape of cornfields and rolling plains that is wonderful to travel through. The Upper Iowa River is one of my favorite spots in particular. There are a ton of great places to camp, whether you're traveling in an RV, van, or something else entirely.
Just make sure to plan your stops ahead of time! From our travels and research, here are our recommendations for the best campgrounds across the great state of Iowa.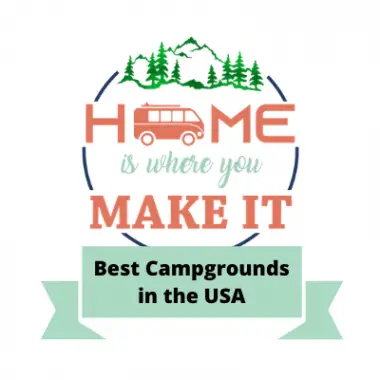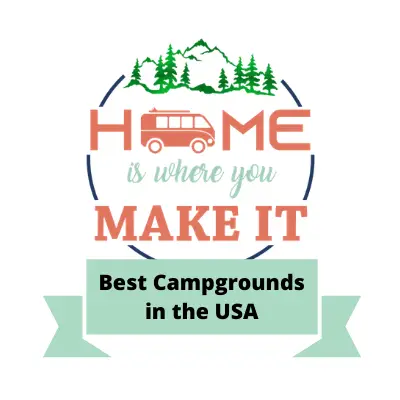 Table of Contents
Sleepy Hollow RV Park & Campground
Sleepy Hollow RV Park and Campground's convenient location near Interstate 80 and about 15 miles from Iowa city place it near Eastern Iowa day-trip destinations like Lake MacBride, Coralville Reservoir, Kalona Amish Community, and the Amana Colonies. The campground offers lakeside sites and some terraced sites nestled on a tree-covered hill.
You won't want to miss Sleepy Hollow's themed weekends during the summer season, which include themes such as Halfway to New Year, Halloween, Are you a Redneck? Weekend, Wet & Wild Party, and much more.
Address
3340 Black Hawk Avenue NW, Oxford, IA 52322
Phone Number
(319) 828-4900
Upper Iowa Resort & Rental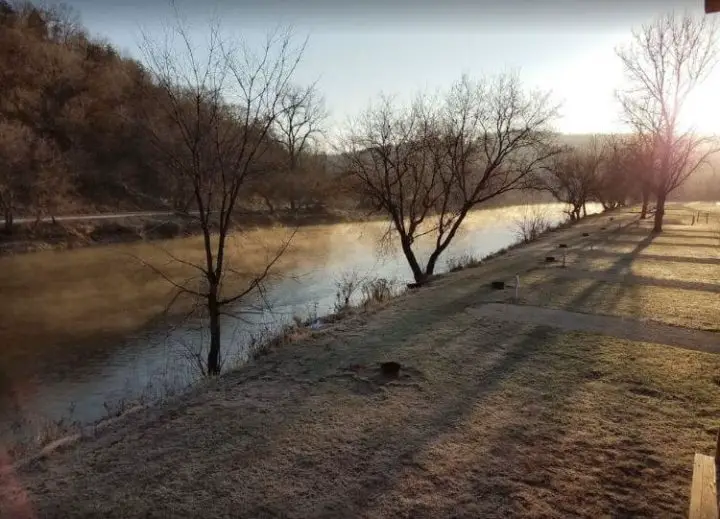 Situated along the banks of the Upper Iowa River, Upper Iowa Resort & Rental is the place to stay for any river-related activities such as canoeing, kayaking, or tubing. The campground offers rentals for all three of those activities and will even shuttle you up the river in their vehicles or in yours. Within a mere five miles of the campground, you can also find five of Iowa's best trout fishing streams, so this is the spot for you if you want to fish as well!
Address
578 Lonnings Drive, Dorchester, IA 52140
Phone Number
(563) 568-3263
Lakeshore RV Resort & Campground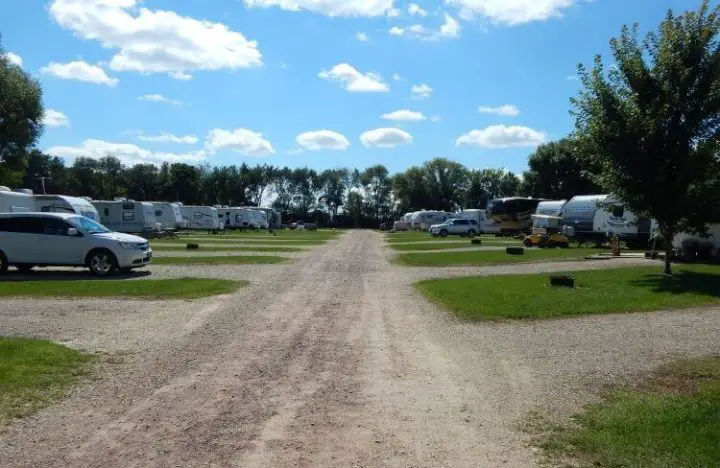 Lakeshore RV Resort & Campground is a family-friendly, privately-owned campground located on Lake Oelwein in northeast Iowa. The owners were originally campers at the resort for years before gaining ownership, so they know exactly how to treat their guests now. The concern for fostering a respectful and peaceful environment coupled with the tranquil lakeside location of the campground make for a relaxing getaway for any campground guest.
Address
1418 Q Avenue, Oelwein, IA 50662
Phone Number
(319) 800-9968
Riverview Ridge Campgrounds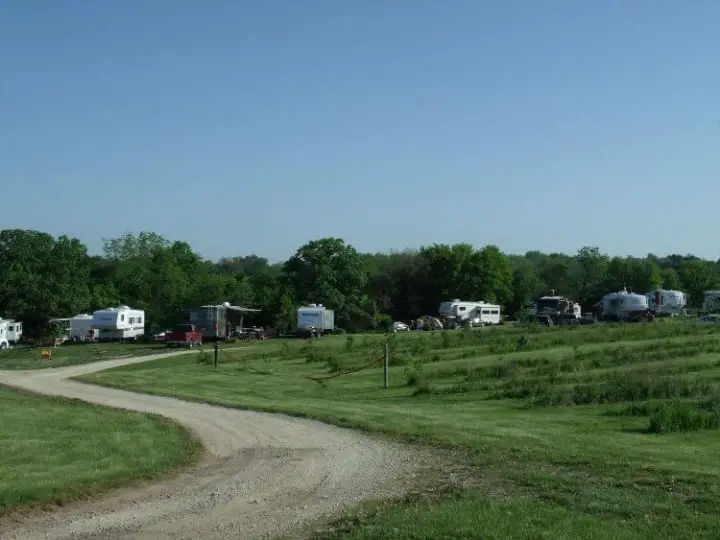 Riverview Ridge is an ever-growing and improving full-service campground that offers both RV and tent sites. The campground is located along the North Fork of the Maquoketa River in eastern Iowa, where you'll find limestone bluffs and picturesque riverbanks near the town of Cascade, Iowa.
The folks at Riverview Ridge are constantly making new improvements to the campground, recently adding new sites, grooming walking, and hiking trails, and adding features to the popular river tube rental service.
Address
24224 Riverview Road, Cascade, IA 52033
Phone Number
(563) 543-1258
Lazy H Campground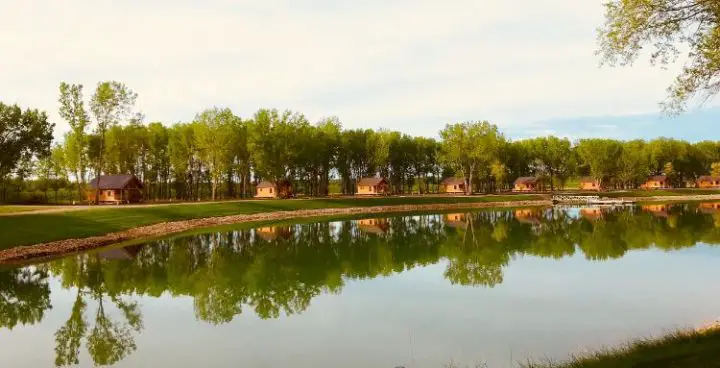 The Lazy H Campground is a newer campground where family and fun always take priority. The campground's 235 acres sit nestled between the Big Sioux River and the northern entrance of the scenic Loess Hills Byway in northwest Iowa.
Accommodation options include private cabin rentals as well as spacious RV sites on Little Pearle Lake, a "50-acre fisherman's haven" that is kept stocked with fish. It's no wonder this place has a perfect five-star record on its Google reviews!
Address
701 IA-12, Akron, IA 51001
Phone Number
(712) 568-5299
Chimney Rock Campground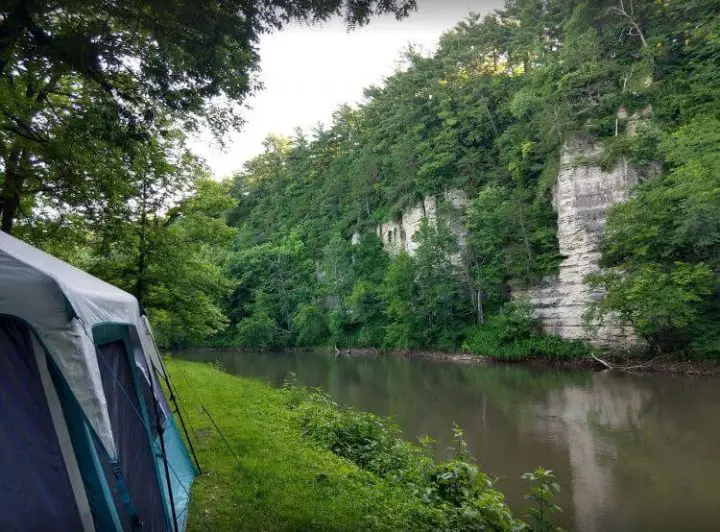 The Upper Iowa River has been recognized by National Geographic's Adventure Magazine as one of the top 100 adventures in the United States, and Chimney Rock's location along the "Chimney Rocks" on a private farm gives you the perfect outlet to experience that adventure.
The campground's relaxing, the rustic atmosphere allows it to welcome to a host of guests including trout and bass anglers, hunters, and nature lovers alike!
Address
3312 Chimney Rock Road, Cresco, IA 52136
Phone Number
(563) 735-5786
Spook Cave & Campground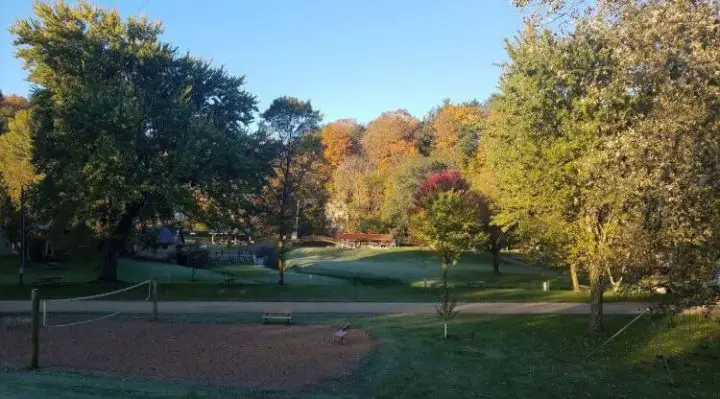 Spook Cave & Campground is one of the coolest camping spots we have encountered! The highlight of visiting this special site is the opportunity to take a guided boat tour through the allegedly haunted cave system that gives the campground its name.
Just across a trout stream from the cave area is the campground, where you can enjoy the natural surroundings aboveground by fishing, swimming, and hiking.
Address
13299 Spook Cave Road, McGregor, IA 52157
Phone Number
(563) 539-4114
R Campground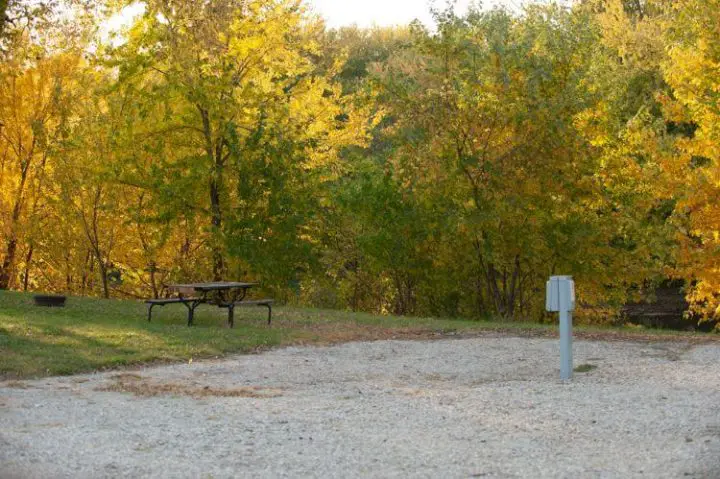 Whether you're just passing through or wanting to spend some time in Charles City in northern Iowa, R Campground is the spot to meet all of your camping needs! Situated alongside the Cedar River, the campground also features a three-acre pond for guests to fish in.
Guests can also rent canoes at the campground or venture into the town to see local museums, theater, and music performances. R Campground offers extremely reasonable rates, as well as discounts for longer-term stays.
Address
1910 Clark Street, Charles City, IA 50616
Phone Number
(641) 257-0383
Outback Campground & Resort
WIth about 120 camping sites and multiple cabin and lodge rental options, you'll find what you're looking for at Outback Campground & Resort. Each site comes complete with water, electric, and sewer services.
The campground also has a rec room for rent if you want to host a get-together or event. Past guests love the family-friendly atmosphere created by welcoming staff and events like Fourth of July celebrations and fall festivals.
Address
3220 H Avenue, Tama, IA 52339
Phone Number
(641) 484-3611
Scales Pointe Camping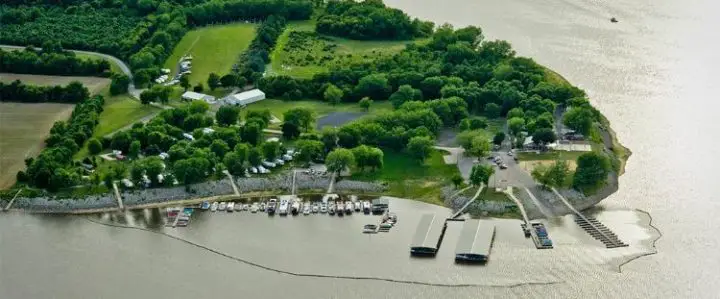 Scales Pointe Camping is part of a bigger location that also includes a restaurant, marina, and event space. The packed events calendar ensures that there's always something happening at Scales Pointe, whether that's a karaoke night, boat race, or musical performance. The campsites offered are water and electric RV sites or tent sites. Any campers who are also boaters can take advantage of the boat ramp with trailer parking and courtesy boat docks.
Address
1850 Scales Bend Road NE, North Liberty, IA 52317
Phone Number
(319) 665-3474
And that wraps it up! Have any other favorite campgrounds around Iowa that we didn't list here? Shoot us a message and we will check them out!
Be sure to check out the rest of our choices for the best campgrounds in the USA:
If you don't own an RV or van yet and are thinking about renting one, make sure you rent from the right place. We break down all the best options in our RV rental company comparison.