Hey! This site is reader-supported and we earn commissions if you purchase products from retailers after clicking on a link from our site.
If you're traveling through the Southeast U.S. in an RV or van, Mississippi is a must-see state. Beauty runs deep in the Deep South and the Mississippi Delta region is such a cool spot to explore and set up camp. You have to plan it out ahead of time though!
From Oxford all the way down to Biloxi and Gulfport, there is a lot to see. From our own travels and research, we compiled the best campgrounds across the state. Without further ado – the top campgrounds in the wonderful state of Mississippi.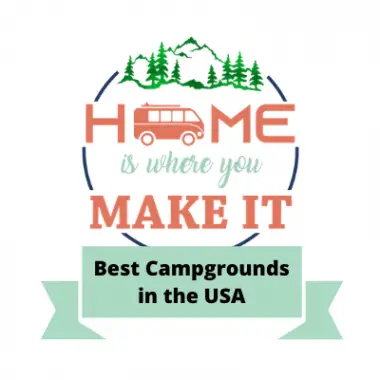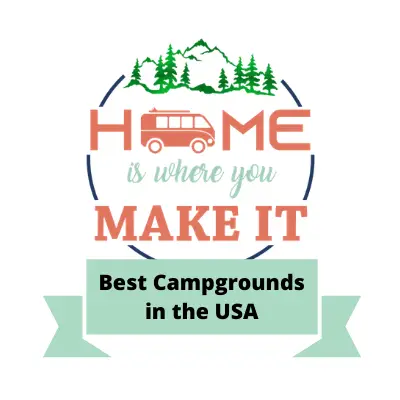 Paradise Ranch RV Resort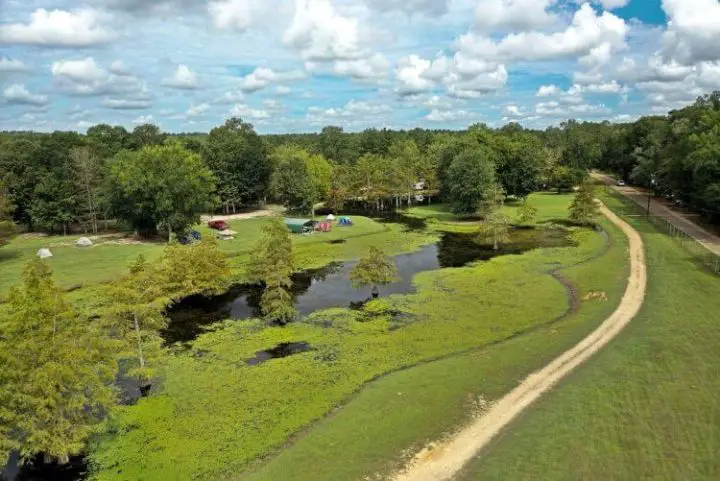 This campground and resort will blow you away with amazing recreational facilities and top-notch amenities. Paradise Ranch RV Resort includes over one hundred acres of entertainment and fun, ranging from a 20-acre natural cypress lake stocked with fish to a man-made blue lagoon surrounded by white sand.
The primitive camping area is located on an island, making for a real back-to-nature experience. However, the RV sites and cabin rentals also provide excellent accommodations.
Address
660 Mississippi 48 W, Tylertown, MS 39667
Phone Number
(601) 810-8448
Frog Hollow Campground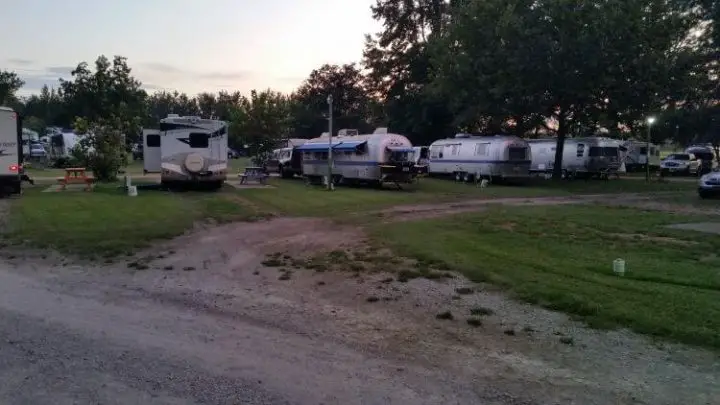 Halfway between Memphis, Tennessee, and Jackson, Mississippi, Frog Hollow Campground is at the perfect stop along a road trip of the South. The campground offers extremely reasonable nightly, weekly, and monthly rates, all of which include water, sewer, and electric. Each site also comes with a concrete patio and picnic table. The campground also features a large grassy playing field for ball games like bocce, crocket, ladderball, and more.
Address
601 Highway 7 N, Grenada, MS 38901
Phone Number
(662) 226-9042
Gulf Beach RV Resort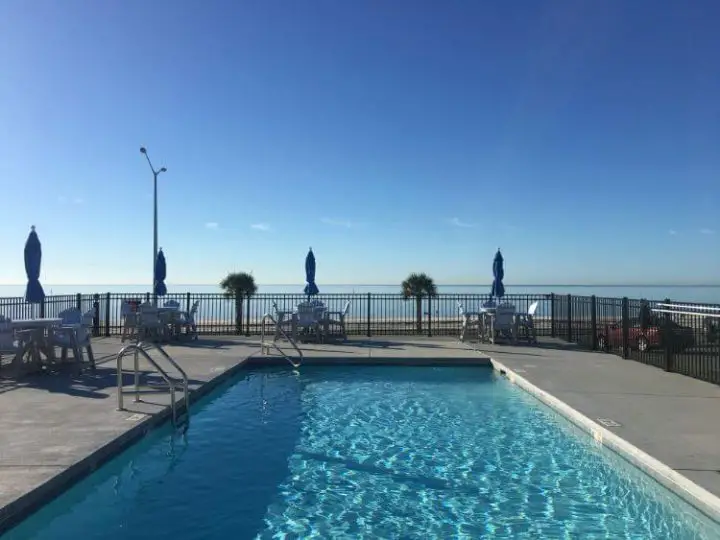 If you're dreaming of breathtaking beach sunrises and sunsets, look no further than Gulf Beach RV Resort, where the community room and pool overlook the sandy beaches of the Gulf of Mexico in Biloxi, Mississippi.
The campground is within easy reach of the local convention center and Biloxi's casino resorts if you're in town on business, up for some gambling, or both! Other amenities you can enjoy at the campground include free satellite TV, an onsite Waffle House, and a fitness center.
Address
2428-B Beach Boulevard, Biloxi, MS 39531
Phone Number
(228) 385-5555
Little Black Creek Campground & Park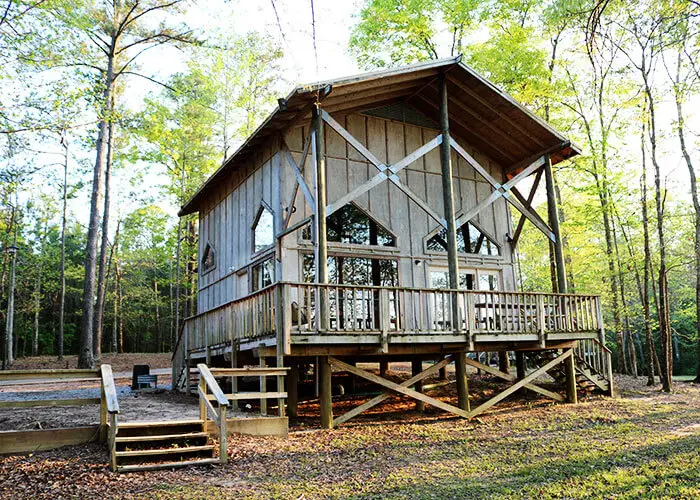 The beautiful natural surroundings of Little Black Creek Campground & Park are tough to beat. The campground is situated right on a 640-acre lake, placing fun activities like kayaking, swimming, and fishing mere steps from your campsite or cabin.
The cabin and bungalow rentals are furnished wood-framed properties with 20 different ones to choose from. You can even decide if you want wooded or waterfront surroundings. Other onsite amenities include two 18-hole disc golf courses, golf cart rentals, and even two catering trailers that can provide food for any event you might want to hold.
Address
2159 Little Black Creek Road, Lumberton, MS 39455
Phone Number
(601) 794-2957
Bay Hide Away RV Park and Campground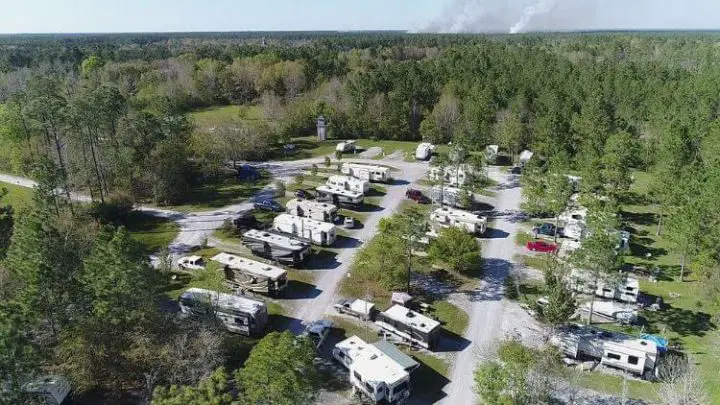 Hidden away from the sights and sounds of traffic, Bay Hide Away RV Park and Campground offer a camping getaway on the Mississippi Gulf Coast. The campground is small but well-maintained, with level and large full hookup RV sites.
Bay Hide Away features a pavilion with an outdoor fireplace and seating for 50 people as well as a swimming hole and 9-hole disc golf course to take advantage of in your downtime at the campground.
Address
8360 Lakeshore Road, Bay Saint Louis, MS 39520
Phone Number
(228) 466-0959
The Campgrounds at Barnes Crossing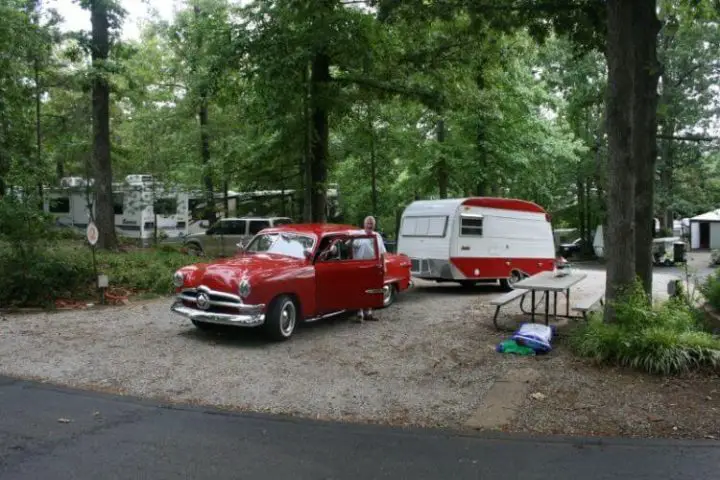 Just a stone's throw from the Natchez Trace Parkway, The Campgrounds at Barnes Crossing is a campground located in Tupelo, Mississippi, which is known for being the birthplace of the King of Rock and Roll, Elvis Presley. The secluded, wooded surroundings mean that you will be surrounded by flowers, birds, squirrels, and natural scenery during your stay. The campground offers daily as well as monthly rates, so you can stay for a while if you so desire.
Address
125 Campground Road, Tupelo, MS 38804
Phone Number
(662) 844-6063
Oaklawn RV Park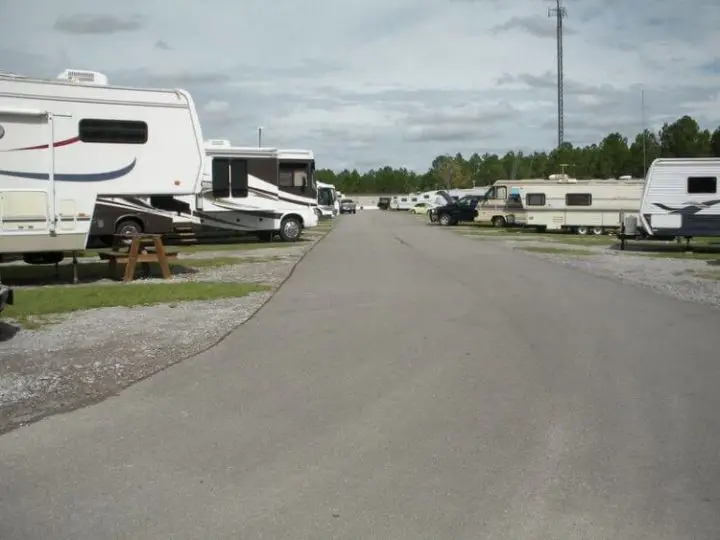 Oaklawn RV Park in Biloxi, Mississippi, is a well-kept campground just off of Interstate 10, which makes finding it easy. The campground offers both back-in and pull-through sites at the same price, allowing you to make your decisions about which you prefer. Both types come with WiFi, water/sewer, and 30/50 amp. If you are a Good Sam member, military member, or senior, you can get a 10% discount on your stay!
Address
8400 W Oaklawn Road, Biloxi, MS 39532
Phone Number
(228) 392-1233
Cajun RV Park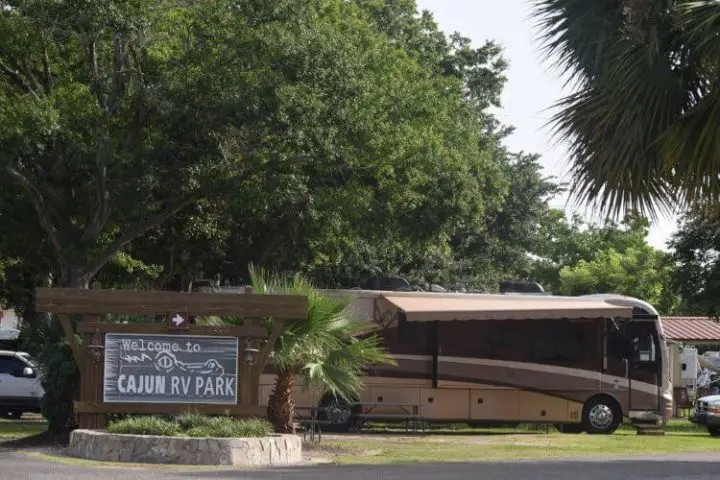 Located along Mississippi's Gulf Coast, in Biloxi, Cajun RV Park brings together beachy fun with camping relaxation. The perks include free WiFi, free cable TV, and free coffee and a danish every morning in the campground lounge. It's across the street from 25 miles of white sand beaches, but the fun doesn't stop there, as there are also casino resorts, deep sea fishing opportunities, and historical homes to visit in the area.
Address
1860 Beach Boulevard, Biloxi, MS 39531
Phone Number
(228) 388-5590
Family C RV Park and Campground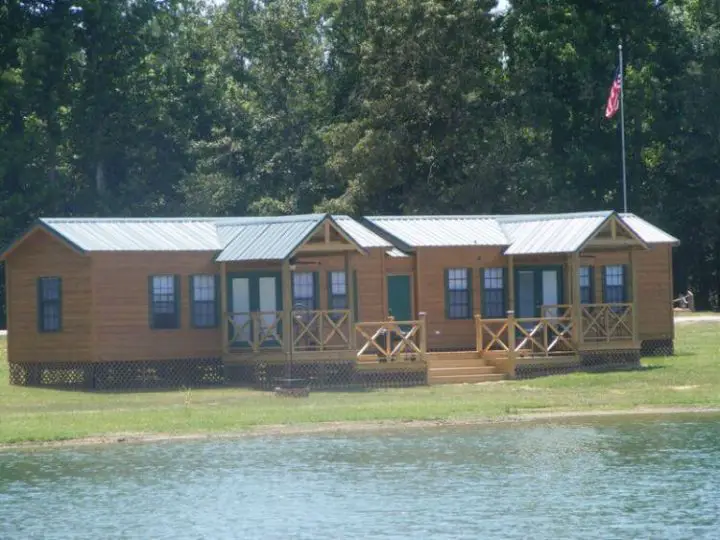 Family C RV Park and Campground offer an upgraded yet classic family camping experience to its guests. The park is small with only 20 sites, but the amenities are akin to those of a much bigger campground. Avid fishers or swimmers will love the 8-acre lake featuring a swimming area with a beach, and kids will look forward to playing on the playground. If you don't have your own rig, you can rent one of the fully furnished cabins at the campground as well.
Address
3246 Highway 21, North Forest, MS 39074
Phone Number
(601) 564-7217
Benchmark Coach & RV Park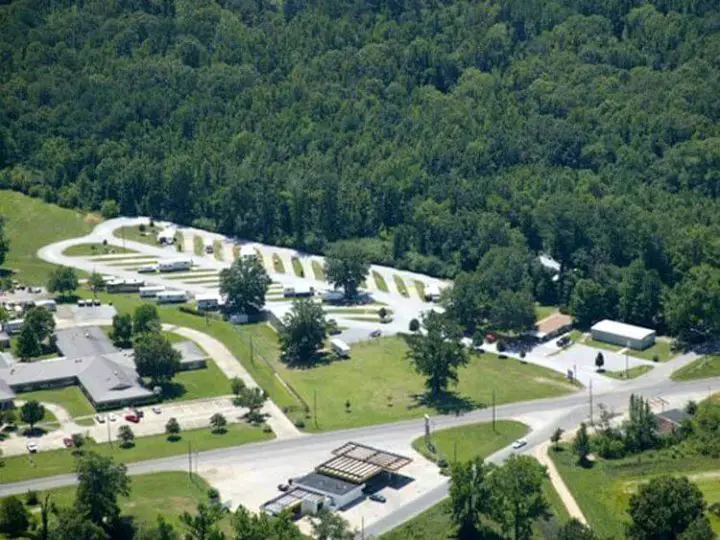 The people at Benchmark Coach & RV Park aim to provide a home away from home, with all of the comforts and amenities you might need for a pleasant stay. The 75-foot pull-through sites ensure that you have plenty of room for your RV, and the concrete parking pads and well-maintained landscaping make for pleasant surroundings that always feel well taken care of. New laundry facilities, a dog park, and a propane filling station round out the experience!
Address
6420 Dale Drive, Meridian, MS 39342
Phone Number
(601) 483-7999
That's it! Do you have any other favorite campgrounds in Mississippi that we missed? Shoot us a message and let us know!
Be sure to check out the rest of our choices for the best campgrounds in the USA:
If you don't have an RV, but are thinking about renting one, make sure to rent from the right place. Head over to our research on the best RV rental companies in the USA to learn more.