Hey! This site is reader-supported and we earn commissions if you purchase products from retailers after clicking on a link from our site.
Georgia is a gorgeous state. From the mountains in North Georgia to the beaches of Tybee Island, there are tons of breathtaking views. If you plan your trip right, there are some amazing campgrounds all around the state where you can park your rig. So, we decided to do all the hard work for you and pick out our favorite Georgia campgrounds, choosing from over 50 options. Here are the 10 best campgrounds in the state of Georgia.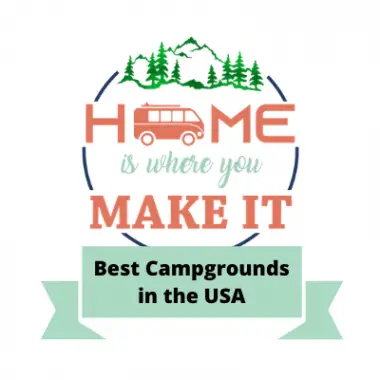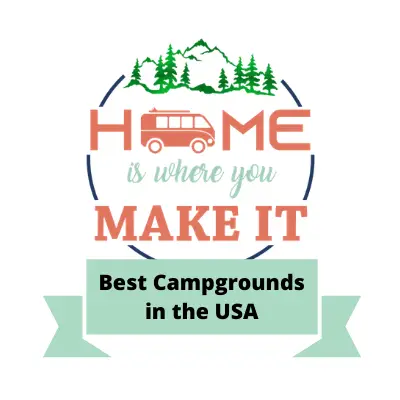 Red Gate Campground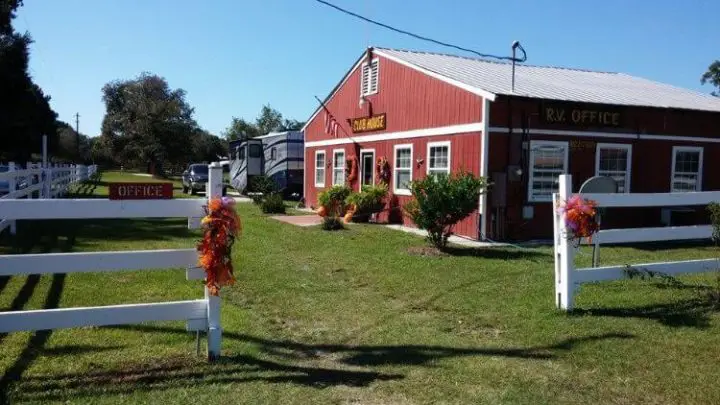 A self-dubbed "Oasis of Southern Charm," Red Gate Campground is the closest RV park to historic Savannah, Georgia. Not only is the campground close to all of the attractions of Georgia's oldest city, but it also offers activities of its own, with fishing ponds, a swimming pool, and horseback trail riding available for guests.
Address
136 Red Gate Farms Trail, Savannah, GA 31405
Phone Number
(912) 272-8028
Reservations
River's End Campground and RV Park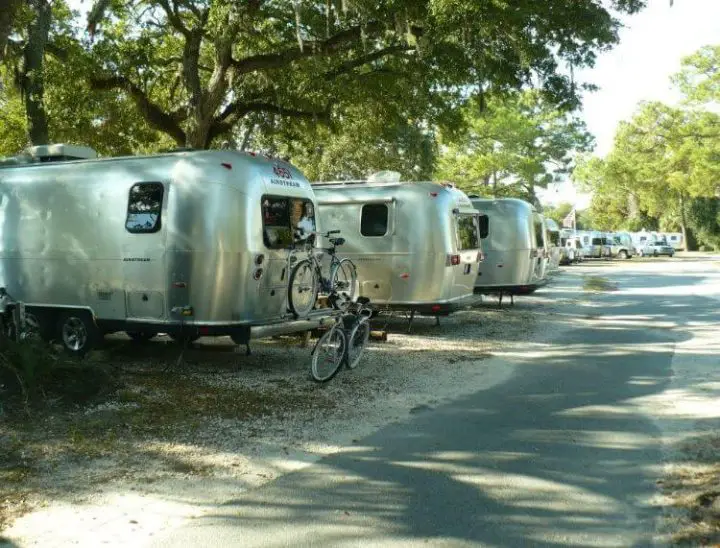 Located just a short drive from Savannah and a few blocks from the beautiful beach of Tybee Island, River's End offers a coastal camping experience that combines rich history with sandy relaxation. Camping options include full RV hookups, primitive as well as water/electric enabled tent sites, and rentable cabins that sleep 6!
Address
5 Fort Avenue, Tybee Island, GA 31328
Phone Number
(912) 786-5518
Reservations
Hillside Family Campground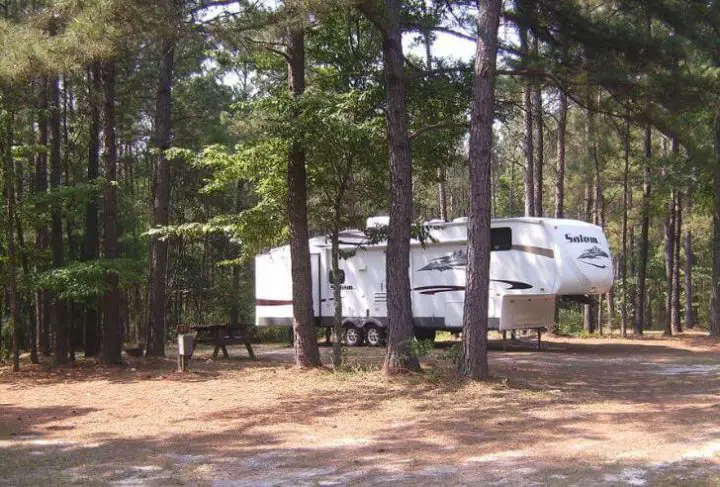 Encompassing almost 90 acres of land, Hillside Family Campground aims to cater a rustic, family-oriented experience with all the amenities of a modern campground. Those amenities include free wi-fi throughout the park, a seasonal pool, a newly-opened dog park, and a clubhouse with a kitchen for rent.
Address
592 GA Highway 87 S, Cochran, GA 31014
Phone Number
(478) 934-6694
Reservations
Stone Mountain Park Campground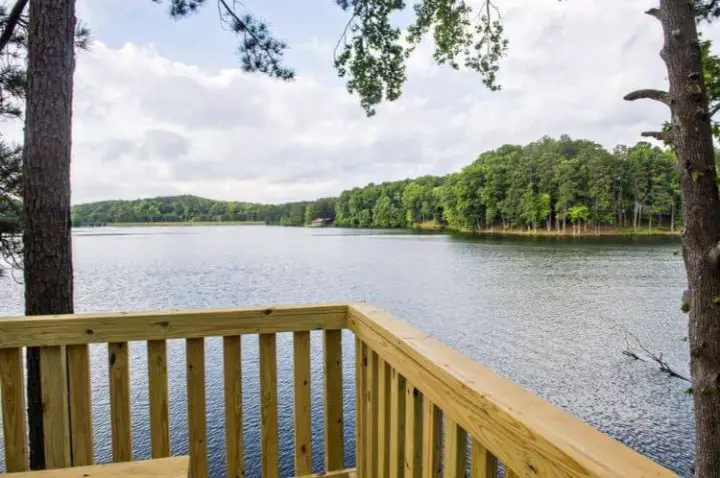 Standing in the shadow of Stone Mountain, the Stone Mountain Park Campground offers a unique opportunity to experience one of Georgia's most popular attractions up close and personal. Guests have easy access to park activities such as the ropes course and Summit Skyride to the top of the mountain, as well as the view of the rock carving that made Stone Mountain famous.
Address
1000 Robert E. Lee Blvd, Stone Mountain, GA 30083
Phone Number
(800) 385-9807
Reservations
Chehaw Park Campground
Focused on the mission of connecting people with nature and encouraging conservation efforts, Chehaw Park offers camping facilities along with its zoo and other educational offerings as a way to bring visitors even closer to wildlife.
Chehaw offers RV sites, tent sites, and cabin rentals, and popular activities in the park (besides visiting the zoo) include the BMX racing track, the Splash Park, disc golf, the Wiregrass Express train ride, and mountain biking through the over 10 miles of trails.
Address
105 Chehaw Park Road, Albany, GA 31701
Phone Number
(229) 430-5275
Reservations
Bald Mountain Camping Resort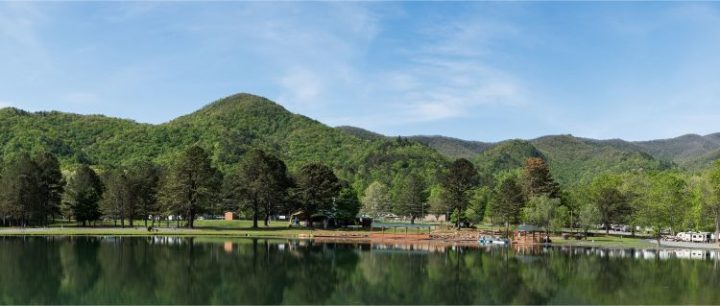 Bald Mountain Camping Resort is nestled in the North Georgia mountains and offers year-round natural beauty ranging from fall foliage in the autumn to kayaking and paddle boating in the resort's 3-acre lake in the summer. Bald Mountain is particularly specialized in offering large group camping experiences, including a reservation hall that can seat 200 people and partnerships with local restaurants and golf courses.
Address
751 Gander Gap Rd, Hiawassee, GA 30546
Phone Number
(706) 896-8896
Reservations
Allatoona Landing Marine Resort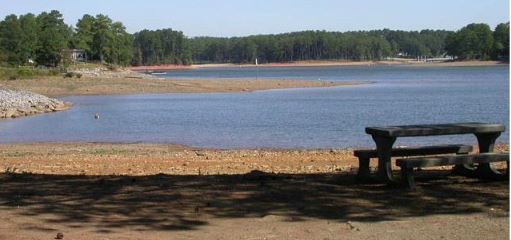 Allatoona Landing is the ideal campground to experience the watersports haven of Lake Allatoona in Cartersville, Georgia. Only 28 miles north of Atlanta, Allatoona Landing offers everything you need for a fun and relaxing weekend on the lake, including ample dock space and a full-service marina. The 116-site campground has plenty of camping options allowing RV, tent, and cabin reservations.
Address
24 Allatoona Landing Road, Cartersville, Georgia 30120
Phone Number
(800) 346-7305
Reservations
Pine Mountain RV Resort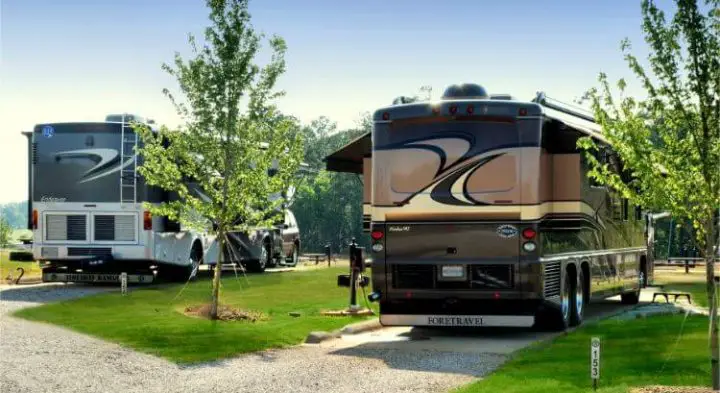 Named for the pine trees that give the area its wooded feel, Pine Mountain RV Resort offers a surprisingly luxurious camping experience with amenities such as a fitness room, pool, steam showers, and more all available to resort visitors. Past guests praise Pine Mountain's friendly staff, well-maintained facilities, and proximity to surrounding attractions such as FDR's Little White House.
Address
8804 Hamilton Rd, Pine Mountain, GA 31822
Phone Number
(706) 663-4329
Reservations
Fair Harbor RV Park and Campground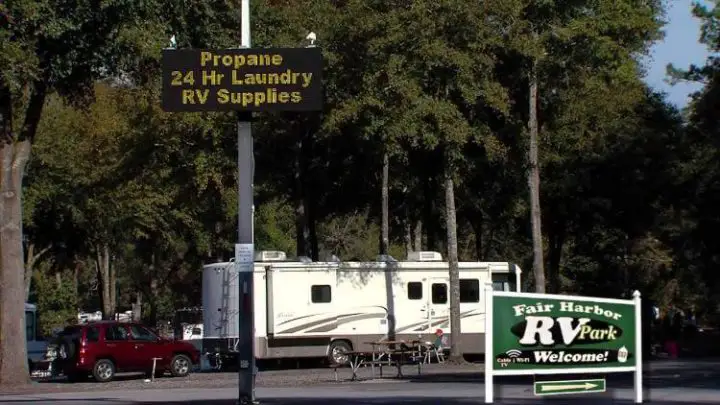 Aptly named, Fair Harbor is located in Perry, Georgia, the home of the Georgia National Fair, which is held every October and sees over half a million visitors every year. Even when it's not fair season, Fair Harbor is worth checking out for its friendly, safe, and clean experience that includes seasonal Saturday breakfast, a location close to I-75, and a stocked fishing lake.
Address
515 Marshallville Rd, Perry, GA 31069
Phone Number
(478) 988-8844
Reservations
Scenic Mountain RV Park and Campground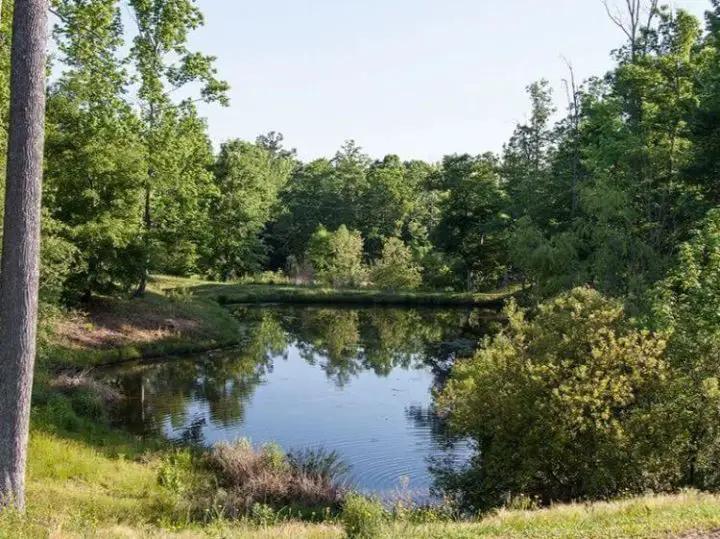 Open year-round, Scenic Mountain RV Park and Campground is located in the hills just south of historic Milledgeville, Georgia. The campground features a saltwater pool, six fishing ponds, and nature hiking trails. Scenic Mountain is happy to provide RV sites that can accommodate larger rigs as well as cabin rentals.
Address
2686 Irwinton Rd, Milledgeville, GA 31061
Phone Number
(478) 454-1013
Reservations
And there you have it! Did we miss any that you absolutely love? Let us know and we'll be glad to check it out.
Be sure to check out the rest of our choices for the best campgrounds in the USA: