Hey! This site is reader-supported and we earn commissions if you purchase products from retailers after clicking on a link from our site.
Maine is a very underrated state for traveling. The state has so many outdoor adventures to offer and a ton of good spots to camp. If you're planning a trip through Maine, make sure to pick some great campgrounds ahead of time – we did thorough research to find the best ones, based on our experiences and our team of experts. Here are our top 10 picks for the best campgrounds in Maine.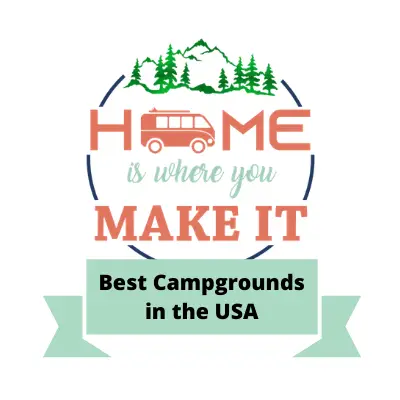 Riverbend Campground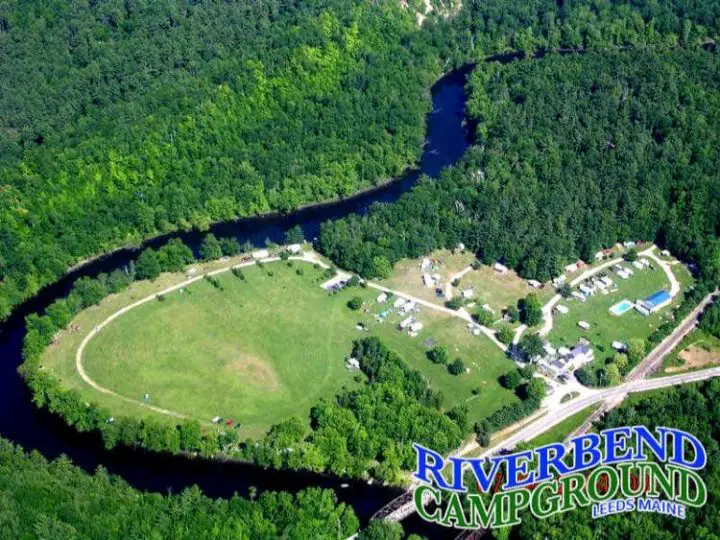 Located along the Dead River with access to Androscoggin Lake, Riverbend Campground is perfectly located for fishing, canoeing, and kayaking enthusiasts who want to spend their time on the water. Additional perks of this campground include on-site RV repairs and supplies as well as an in-ground pool that is open during the summer months!
Address
1540 Route 106, Leeds, ME 04263
Phone Number
(207) 524-5711
Reservations
Sandy Pines Campground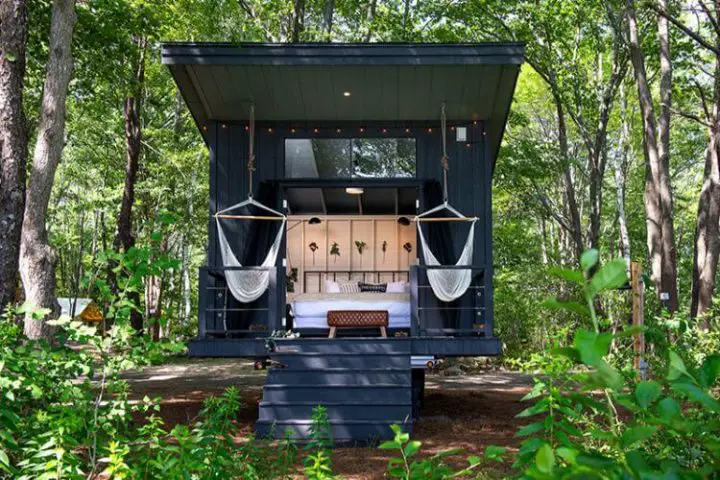 While Sandy Pines offers traditional RV and tent sites, what really sets this campground apart is its set of available rentals. These range from a refurbished Airstream trailer to Conestoga wagons to couple- and family-sized cottages. Additional options include A-frame huts and glamping tents of different sizes. These rental options are perfect for visitors who want to get a slightly more upscale camping experience.
Address
277 Mills Road, Kennebunkport, ME 04046
Phone Number
(207) 967-2483
Reservations
Red Apple Campground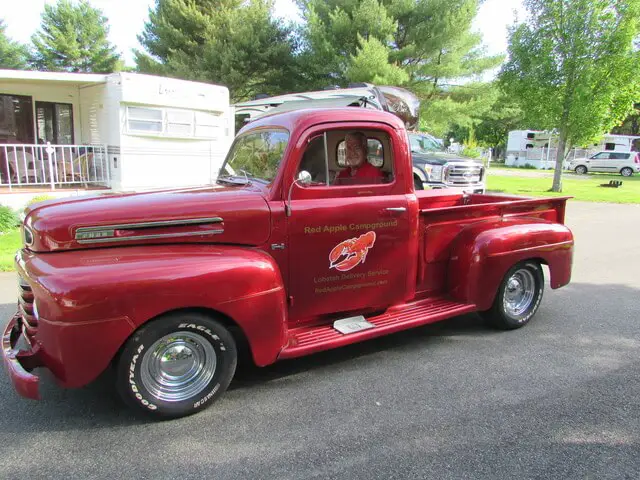 With the tag line of "Clean, Quiet, and Relaxing," Red Apple Campground in Kennebunkport, Maine, aims to provide a getaway from the rush of everyday life. The campground has been recognized for having outstanding service and a family-friendly environment, but the one quintessentially Maine perk of Red Apple is the option to have freshly steamed lobster delivered to your campsite in their red 1948 lobster truck!
Address
111 Sinnott Road, Arundel, ME 04046
Phone Number
(207) 967-4927
Reservations
Old Orchard Beach Campground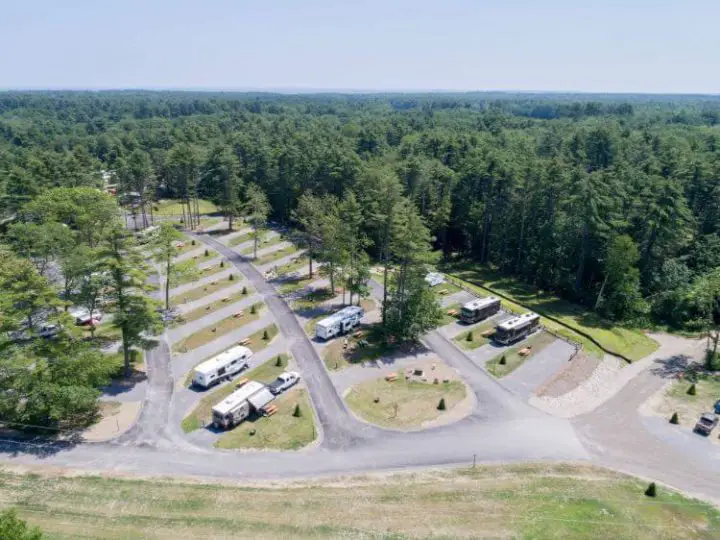 Family-owned and operated for over 40 years, Old Orchard Beach Campground creates a family-centered camping experience with deluxe RV sites, simple tent sites, Park Model sites, and cabin rentals. Past visitors rave about the convenient location, well-maintained sites, and clean facilities.
Address
27 Ocean Park Road, Old Orchard Beach, ME 04064
Phone Number
(207) 934-4477
Reservations
Balsam Woods Campground
Open each year from Memorial Day weekend to Columbus Day weekend, Balsam Woods Campground is the ideal destination for outdoor fun. The campground has direct trail access to over 1000 miles of designated ATV trails, which is a huge draw for adventure-seeking ATV-ers. Balsam Woods also puts on a variety of campground events including hay rides, movie nights, ice cream socials, and all-you-can-eat pancake breakfasts every Sunday morning!
Address
112 Pond Road, Abbot, Maine 04406
Phone Number
(207) 876-2731
Reservations
Wolfe's Neck Oceanfront Camping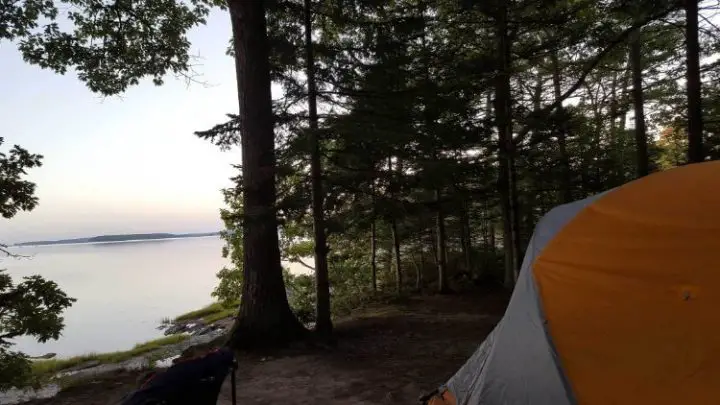 Situated on an expansive 626-acre plot of land, Wolfe's Neck combines the natural landscapes of forest and farmland, all in an oceanfront setting. Visitors to the campground can choose between different settings for their RV or tent campsite, and there are also cabin rentals available. Wolfe's Neck also offers kayak and bike rentals so that guests can explore the natural surroundings of the campground.
Address
134 Burnett Road, Freeport, Maine 04032
Phone Number
(207) 865-9307
Reservations
Wild Duck Adult Campground and RV Park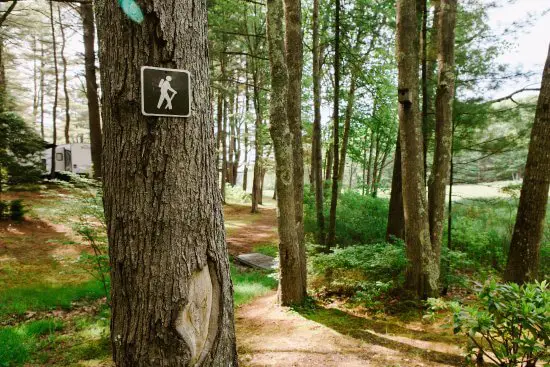 Catering to a 21+ crowd ranging from honeymooners to retirees, Wild Duck is perfect for those who may prioritize tranquility over playground access when it comes to looking for a campground. The campground's location in the middle of Maine Audobon's Scarborough Marsh gives visitors who venture out on foot or in canoes access to the local wildlife including waterfowl, egrets, herons, ibises, raptors, muskrat, mink, otter, deer, and moose.
Address
39 Dunstan Landing Road, Scarborough, Maine 04074
Phone Number
(207) 883-4432
Reservations
Smuggler's Den Campground
Smuggler's Den has been around since 1969, but the family that opened and still runs the campground makes sure to keep all amenities and service in top shape. Perks include the proximity (20 minutes on foot) to Echo Lake Sand Beach in Acadia National Park and the heated pool.
Address
20 Main St, Southwest Harbor, ME 04679
Phone Number
(207) 244-3944
Reservations
Lobster Buoy Campsites
Located directly on the Maine seashore, Lobster Buoy Campsites is a smaller campground where none of the sites are more than 150 feet from the shore. There are RV and tent sites available, each equipped with a picnic table and fire ring. Visitors can spend their days at the campground swimming in the Atlantic Ocean, collecting driftwood, and enjoying watching the aquatic wildlife, lobster boats, and schooners that pass by Lobster Buoy.
Address
280 Waterman Beach Road, South Thomaston, ME 04858
Phone Number
(207) 594-7546
Reservations
lobsterbuoycampsites.wixsite.com
Dixon's Campground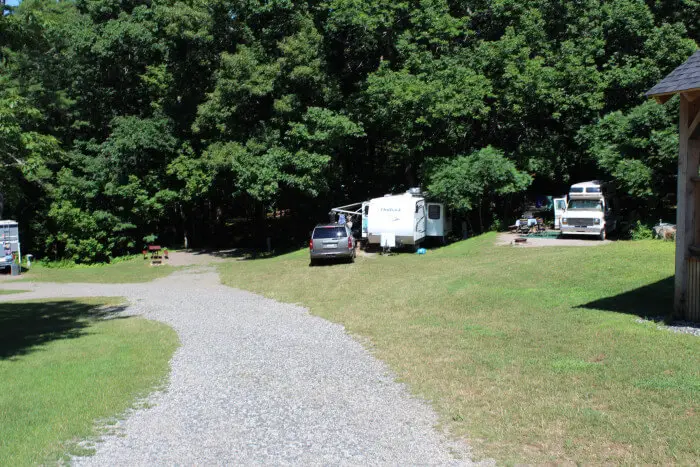 Dixon's offers a variety of camping options ranging from basic tent sites to RV sites, to yurt rentals that come in a 20′ or 16′ size (with and without utilities, respectively). Past visitors love the family-oriented environment, clean facilities, and convenient location close to many local attractions and amenities.
Address
1740 Route 1, Cape Neddick, Maine 03902
Phone Number
(207) 363-3626
Reservations
Are any of your favorite Maine campgrounds that we didn't cover? Let us know and we'll be glad to check them out.
Be sure to check out the rest of our choices for the best campgrounds in the USA: