Hey! This site is reader-supported and we earn commissions if you purchase products from retailers after clicking on a link from our site.
New Hampshire is such a beautiful state, filled with iconic small towns and massive forests and mountains. All the way from Portsmouth to the White Mountain National Forest, there is a lot to see and do in New Hampshire. It is a great camping destination, no matter what your mode of travel is. Just make sure to plan your stops ahead of time! There are some great campgrounds all around the state and we've rounded up the best ones. Y'all ready? From our research and travels, here are our picks for the best campgrounds in New Hampshire.
Table of Contents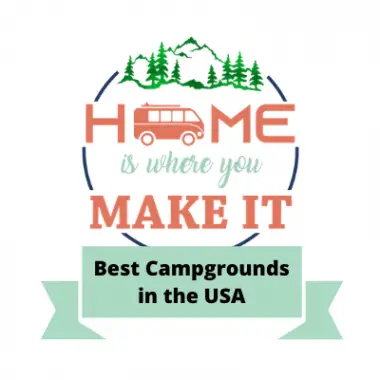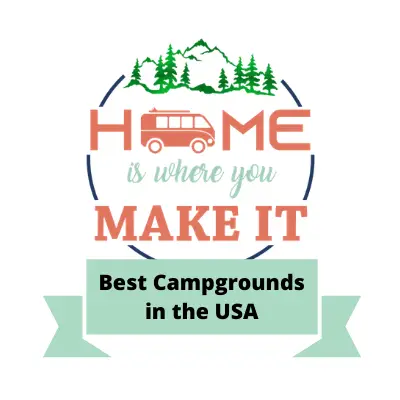 Mascoma Lake Campground
With a season stretching from early May to mid-October, Mascoma Lake Campground makes for an ideal summer destination. The highlight of this campground is the picturesque five-mile lake, which is wonderful for boating and swimming, and the campground even offers free non-motorized boat rentals! The campsites are terraced on Shaker Mountain, giving most of the sites an incredible view of the lake and surrounding New Hampshire countryside.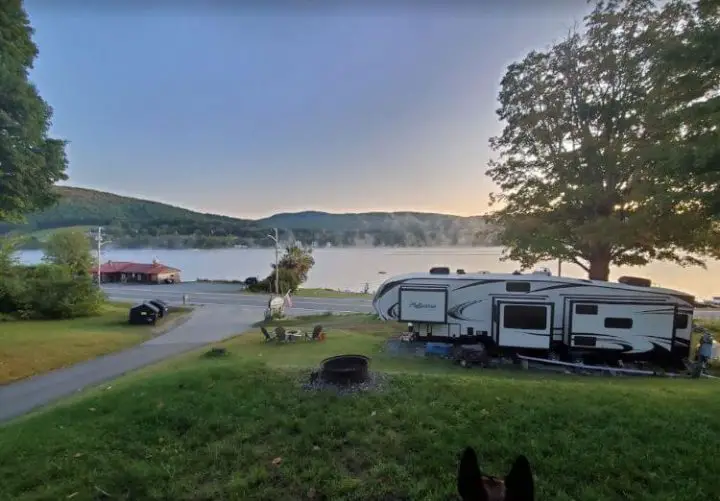 Address
92 US Route 4A, Lebanon, NH 03766
Phone Number
(603) 448-5076
Wakeda Campground
Just eight miles from Hampton Beach, Wakeda Campground is close to all the waterfront amusements of the beach while maintaining a tranquil atmosphere of its own. The campground has been owned and operated by three generations of the same family for over five decades, and they show no signs of slowing down.
The facilities include a trading post (general store-type offerings), game room, 18-hole mini golf course, and a dog park to meet all of your needs while staying at Wakeda.
Address
294 Exeter Road (Route 88), Hampton Falls, NH 03844
Phone Number
(603) 772-5274
Beaver Hollow Campground
Beaver Hollow Campground is located in the Lakes Region of New Hampshire, giving its visitors convenient access to all of the best activities that the region has to offer. These include boating, cycling, golfing, rock climbing, horseback riding, and more. If you're looking to visit Beaver Hollow in particular, you should check out their seasonal specials for spring and fall camping, as you'll save about five dollars per day that way.
Address
700 Route 16, Ossipee, NH 03864
Phone Number
(603) 539-4800
Meredith Woods Camping Area
Just off of Interstate 93, Meredith Woods Camping area is "easy to get to but hard to leave" (we stole that one from their website). Different activities and amenities are offered year-round, with volleyball and basketball in the warmer seasons and groomed snowmobile trails in the cold season.
The campground also has an indoor pool and hot tub that can be enjoyed year-round. Meredith Woods is definitely the way to go if you're looking to visit New Hampshire in the winter season!
Address
551 Route 104, Meredith, NH 03253
Phone Number
(603) 279-5449
Great Bay Camping
Great Bay Camping is one of those special campgrounds where you become part of the extended family of the campground with your stay. The campground has a quaint location on the tidal Squamscott River in the country town of Newfields, New Hampshire. With over 600 feet of waterfront, Great Bay claims the of being the only private campground in the state with direct boat access to saltwater and all of the fishing and other fun that comes with it.
Address
60 Route 108 #60, Newfields, NH 03856
Phone Number
(603) 778-0226
Ashuelot River Campground
Ashuelot River Campground's 22 wooded acres and 3600 feet of waterfront present a beautiful backdrop to relax, unwind, and enjoy family camping at its absolute best. Guests get full use of the amenities, which include playgrounds, a swimming pool, a rec hall, and rentals for canoes, kayaks, and bikes. In the cool evenings, gather around your campfire at your site to look at the starlit sky.
The campground offers close access to popular hiking trails in the area as well, including the Ashuelot Rail Trail.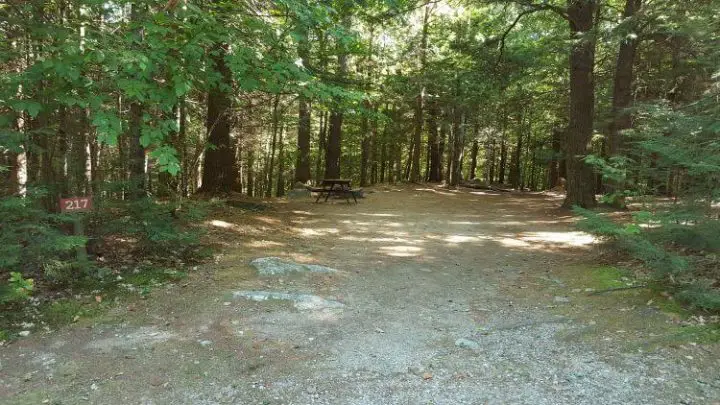 Address
152 Pine Street, Swanzey, NH 03446
Phone Number
(603) 357-5777
Cascade Campground
Cascade Campground offers a varied yet complete camping experience to all who camp there, whether you're staying in a tent or a fully-outfitted RV. The campground is just seven miles south of New Hampshire International Speedway, 18 miles south of Lake Winnipesaukee, and just over an hour's drive to the White Mountains, making it easy to get around. The campground includes a pool, beach area, camp store, and even an outdoor food and beverage stand.
Address
379 Route 106 S, Loudon, NH 03307
Phone Number
(603) 224-3212
Saddleback Campground
If you're looking for a smaller, family-oriented campground close to all of the attractions of Southern New Hampshire, Saddleback Campground is the way to go! Each campsite there has a view of the picturesque spring-fed pond, where you can swim or try your luck at fishing. The spacious campsites can accommodate RVs up to 50 feet long, so you can choose between bringing your own rig or renting one of the campers owned by the campground.
Address
41 Campground Road, Northwood, NH 03261
Phone Number
(603) 942-7285
Danforth Bay Camping & RV Resort
Danforth Bay Camping & RV Resort adjoins the larger Bluffs Resort at Danforth Bay, which is targeted towards the 50+ crowd, so be sure to check them out as well if that describes you.
The roomy RV sites ensure that any big rig can find a home at Danforth Bay, and many of the sites of all different sizes are in scenic locations such as along the edges of a brook, along the half-mile shoreline, or on the rolling hills overlooking the bay. That's all to say, you really can't go wrong here!
Address
196 Shawtown Road, Freedom, NH 03836
Phone Number
(603) 539-2069
Seven Maples Campground
Nestled within the storybook village of Hancock, New Hampshire, and only a short drive from Mount Monadnock, Seven Maples Campground is located on a historic 54-acre piece of farmland. The crowd at this campground is comprised of a mix of different campers, including seasonal, overnight, and group campers. The well-kept facilities include two modern bathhouses, a campground store, propane filling, and a dump station.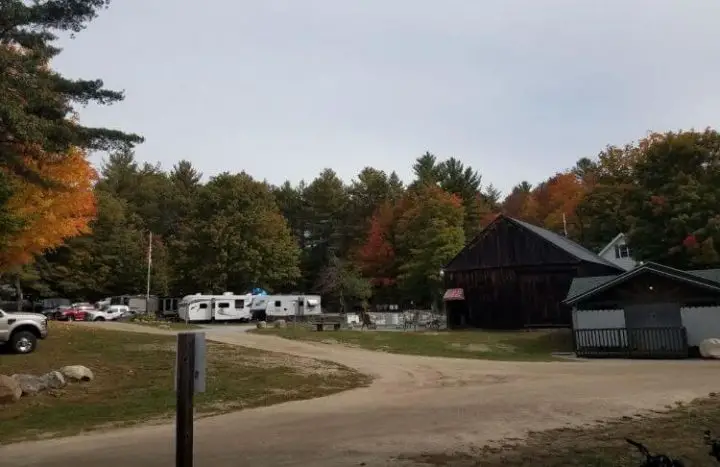 Address
24 Longview Road, Hancock, NH 03449
Phone Number
(603) 525-3321
That's it for our top picks! Did we miss any of your favorite campgrounds around New Hampshire? Let us know! We want to check them out.
Be sure to check out the rest of our choices for the best campgrounds in the USA:
Don't own an RV yet? Rent one! Read about our top picks for the best RV rental companies.