Hey! This site is reader-supported and we earn commissions if you purchase products from retailers after clicking on a link from our site.
The coolest thing about vanlife is truly the people you meet along the way. The vanlife community is so welcoming and engaging, and vanlife meetups are a great place to meet folks! I've been to a couple myself and Lindsey has been to a few in her travels across the country. So we decided – why not share our favorite meetups?
Here are our top picks for the best vanlife meetups across the country, broken out by region. If you have any great meetups that we missed, shoot us a note! Hope to see you out there someday.
Table of Contents
Eastern US
Asheville Van Life Rally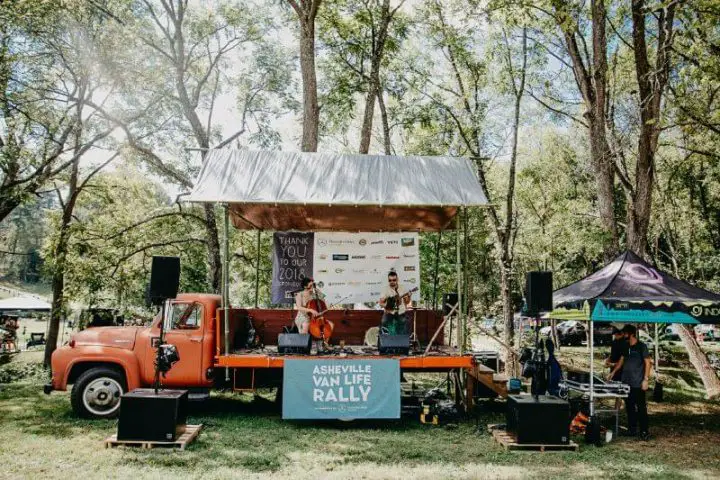 On their 6th go-round of the event, the Asheville Van Life Rally has grown rapidly to become one of the biggest van life meetups in the South. Set against the creative and free-spirited community of Asheville, the AVLR attracts attendees from all around the country.
Past attendees can't get enough of the well-organized schedule, spacious location, and excellent workshops. The AVLR is open to all, including overlanding vehicles, skoolies, trucks, and smaller vintage campers.
Location
Asheville, NC
Dates
Usually in September of every year. Delayed due to COVID-19.
More Info
Know H.O.W. Expo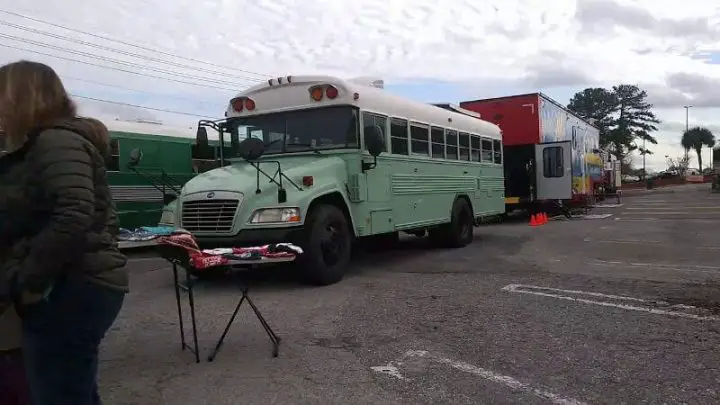 This event is a newer initiative that came about after years of informal meet-ups that led their organizers to redirect their focus towards inspiring and helping those who are new to the van conversion world on their journey.
The Know H.O.W. Expo is all about education, from the many workshops and panels to the many tiny homes on wheels that open their doors for the event. The Expo is open to the public and welcomes anyone interested to stop by and enjoy the activities or look at the builds.
Location
Gainesville, FL
Dates
February
More Info
Midwest US
Midwest Vanlife Gathering
The Midwest Vanlife Gathering delivers on a magical weekend at Camp Manitowa in Southern Illinois. This event stands out for its philanthropic nature; all proceeds from the MVG are donated to nonprofit partners and support the mission of United We Van. This is a meet-up you can feel good about while having a great time getting to know members of the Midwestern vanlife community.
Location
Makanda, IL
Dates
May
More Info
Van Nationals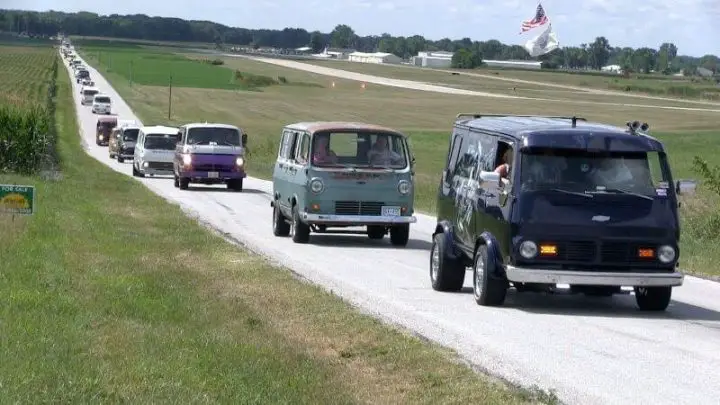 Catered more towards the classic customized van crowd who call themselves "vanners" rather than van-lifers, The Van Nationals has been put on annually for almost 50 years now. You must have a van to attend and participate in the show, and there is a list of accepted vehicles listed on their website: these are the most serious out of the van crowd.
Here you'll see some of the most creative exterior designs as well as the internal rebuilds that are common for self-customizers.
Location
Albert Lea, MN
Dates
July
More Info
Western US
Rendezvan

Surrounded by the snowy slopes of Mt. Bachelor, Rendezvan is catered to the most adventurous and active of winter-sport-loving van lifers. The five-day event doesn't stop for breath; from early morning to night, attendees are skiing, enjoying live music, sampling local beer, and food, as well as a bevy of scheduled events and activities every day. Rendezvan is family-friendly and dog-friendly, so the whole gang is welcome!
Location
Bend, OR
Dates
Springtime
More Info
Descend on Bend
The rugged Oregon outdoors plays backdrop to this annual meet up that brings together van lifers and overlanding enthusiasts from all over together for four days of food, friends, and fun. The long list of entertaining and educational events during the meet up includes a salsa contest (the dip not the dance, in case you were curious), outdoor skills workshops, and a slip and slide.
Location
La Pine, OR
Dates
September
More Info
Open Roads Fest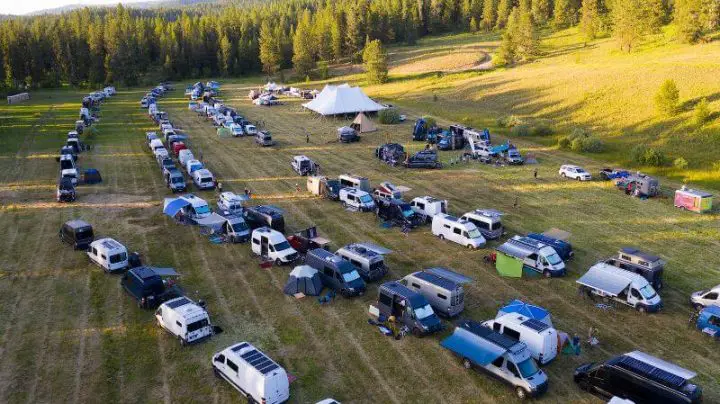 With the three-part mission of building community, sharing knowledge, and fostering respect for public lands, Open Roads Fest welcomes any and all vanlifers, whether you are just testing the waters or have been living the lifestyle for years. The workshops range from teaching you about DIY van builds to cooking in your van. The basecamp at Jug Mountain is also perfect for outdoor activities like biking, paddle boarding, hiking, and more.
Location
McCall, ID
Dates
June
More Info
Rubber Tramp Rendezvous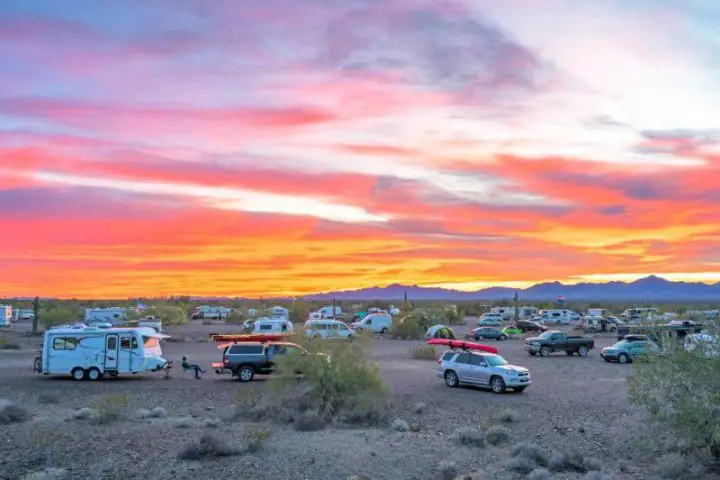 The Rubber Tramp Rendezvous (RTR is an event series that has been happening for an entire decade now. The event started as a small gathering but now draws thousands to Quartzsite, Arizona every year. The Women's RTR, which takes place just before the main event, is a cool opportunity for lady vanlifers to meet and build their community within the larger one as well.
Activities at the RTR include seminars, small-group talks, a talent show, and a free pile for donations and new finds!
Location
Quartzsite, AZ
Dates
January
More Info
Adventure Van Expo Series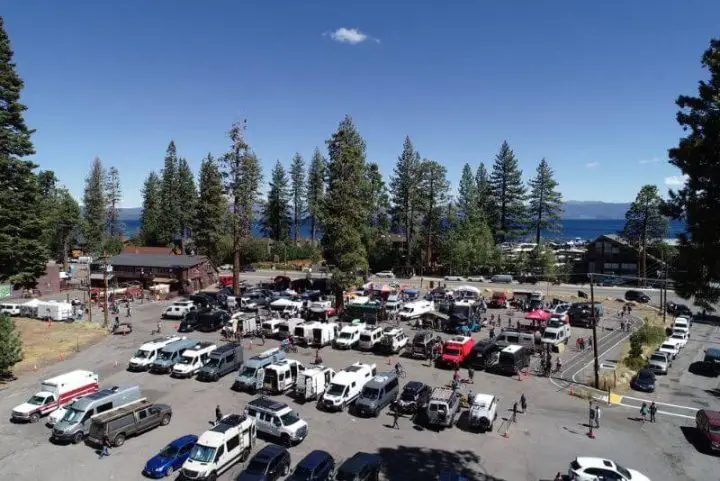 Taking place at six different locations and dates throughout the West and Northwest, the Adventure Van Expo Series is a unique weekend gathering catered to adventure vehicle enthusiasts of any kind. The events themselves are free and open to the public, and crowds flock to the Series events to be inspired the builds on display, meet professional builders, and attend product demonstrations and workshops.
Location
Various sites
Dates
Various dates throughout the year
More Info
Let us know your favorite #VanLife meetups below!
Did we miss any of your favorite vanlife meetups? Shoot us a message and we will add them to our list 🙂
Happy camping and we hope to see you at a meetup someday!