Hey! This site is reader-supported and we earn commissions if you purchase products from retailers after clicking on a link from our site.
With the recent outbreak of COVID-19, the entire world has been turned upside down, but perhaps no industry has been affected quite like the travel industry has. With airlines not expected to get back to 2019 capacity for a couple of years, people are now looking for other ways to take vacations while also being able to distance themselves from others. RV's are offering people a possible path to being able to explore places they've never gone before while offering a home-like comfort you can't find in a hotel.
In this article we will be sharing some facts about the RV industry. Many Americans take solace in the fact that RV's are tax deductible because they count as a second home. Others just want to try a different way to vacation and RV rentals can offer a great change of pace from the regular.
How important is the RV market to the US economy?
The RV Industry Association (RVIA) conducted a study in 2019 and found:
Outdoor recreation is 2.2% of US GDP.
The RV industry had a total of $114 billion impact on the US Economy.
Contributed over $32 billion in direct wages to employees.
Paid over $12 billion in federal, state, and local taxes.
The industry has tripled in size since 2009.
They support almost 600,000 jobs and over 30,000 businesses.
RVs are the most popular type of leisure vehicle.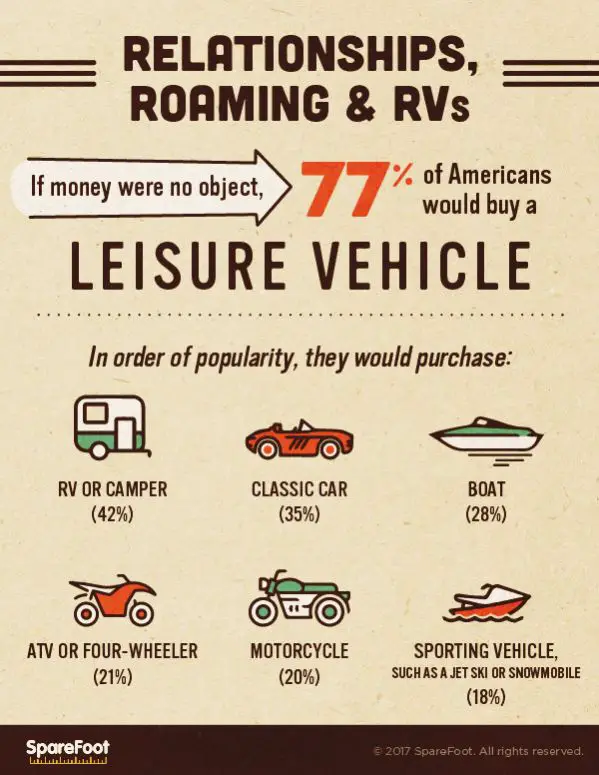 ---
Where do most of the RV's come from and what state buys the most RV's?
98% of RVs sold in the US are made in the US.
The average cost of an RV under loan is $45,000.
In 2018, 483,700 RVs were shipped, and while that is less than were shipped in 2017, the retail value of the RVs sold in 2018 was almost $100 million higher.
Indiana produces almost all of the RVs sold in the US, they also buy the most.
Texas imports the most RVs on a yearly basis.
2019 was the 4th best year on record for RV sales.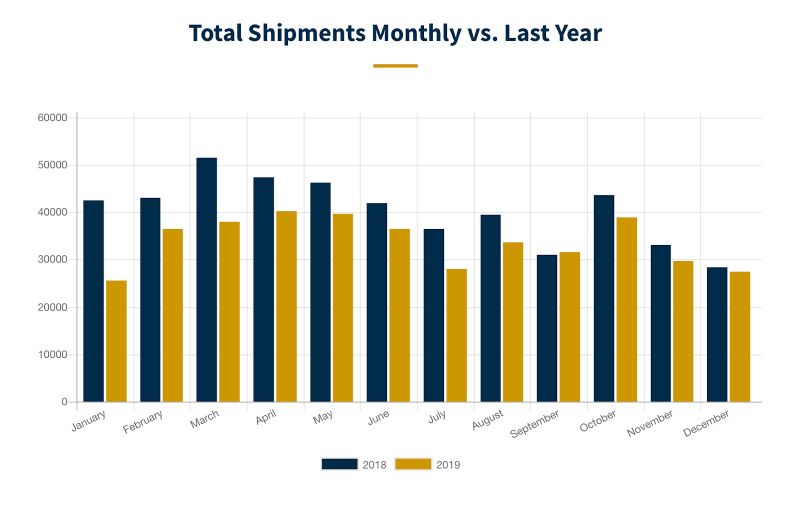 ---
Who goes camping?
It's not just retirees that go camping anymore!
77 million Americans go camping.
Though the average age of an RV owner is 48, 38% of owners are millennials.
20% of Americans who camp started in the past 2 years.
The RVIA estimates that over a million people call their RV their primary residence.
The dynamics of RV vacations:
The RVIA says that a RV vacation is anywhere from 20-60% cheaper than a conventional vacation for a family of 4.
94% of people who go camping in an RV travel with between 2 and 7 people.
The average RV owner uses their RV between 28 and 35 days out of the year.
The most popular destination for RVers is Yellowstone National Park.
Over 50% of campers bring their pet with them when they leave home.
What kind of RVs do people buy?
The first thought that might come to mind is motorhomes, but you'd be wrong.
Trailers (towables) are the most popular type of RV controlling 88% of the market.
Only 12% of RVs are motorized.
Ford makes most of the engines, chassis, and transmissions for RVs.
RV rental statistics
The rental industry sees an average of 2.5% of growth year over year.
Since 2017 nearly 60% of rental companies have expanded their fleets.
In 2018, the US accounted for 50% of the world RV rental market.
Of the 14 million US owned RVs, 60% of owners rent out their RV.
The rental market is only expected to grow over the next 5 years.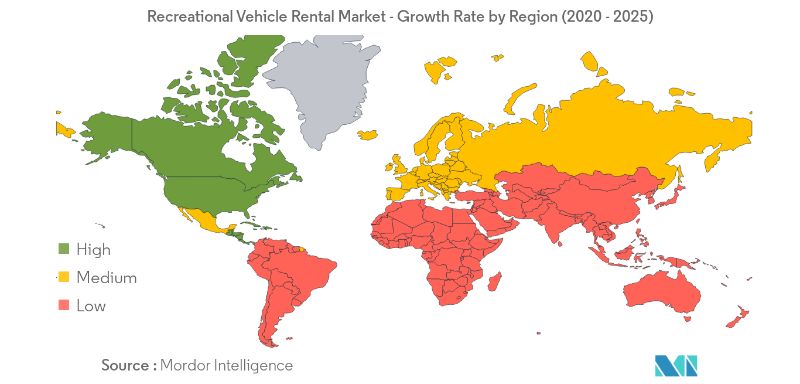 ---
Sources:
https://www.rvia.org/news-insights/rv-shipments-december-2019
https://www.cnbc.com/2018/08/09/how-much-first-time-campers-pay.html
https://www.rvusa.com/blog/fun-facts-about-rvs/
https://www.mordorintelligence.com/industry-reports/recreational-vehicle-rental-market
https://www.statista.com/topics/1319/camping-and-recreational-vehicles/