Hey! This site is reader-supported and we earn commissions if you purchase products from retailers after clicking on a link from our site.
Meeting all sorts of interesting folks on the road is one of the best things about RV life. The RVing community is incredibly welcoming and one of the best places to get to know fellow RVers is at meetups! Brian has been to quite a few during his years RVing and I've been to a couple myself.
It's so much fun swapping stories and seeing everyone's setups. We decided to put together a list of our favorite RV meetups across the country. So, if you're interested in attending a few, here are some great ones to get you started!
Eastern US
Spirit of the Road Rally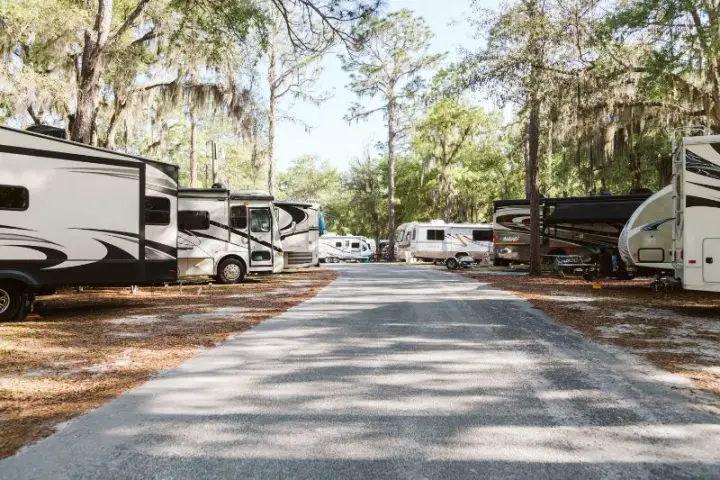 RVillage is a free website that connects RVers to each other, and the Spirit of the Road Rally is the community's signature annual event. A ticket to the event (which expects 600+ rigs these days) includes 5 days of activities, master classes, entertainment, tram transportation in the park, ice cream socials, and more.
This event draws a diverse group that includes full-timers, part-timers, and everyone in between. All ages and families are welcome as well, and even potential future RVers are encouraged to join with a tent!
Location
Live Oak, FL
Dates
February
More Info
The RV Entrepreneur Summit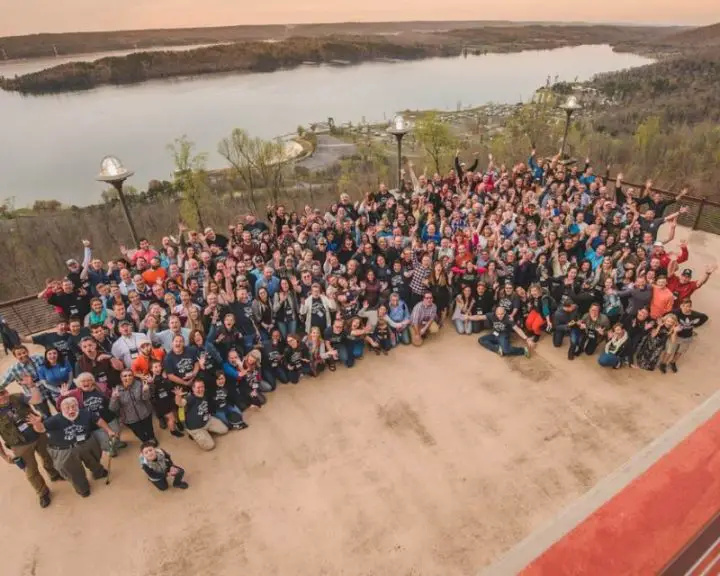 This unique gathering caters brings together digital nomads who live the full-time RV lifestyle for a weekend where they can connect with other entrepreneurs. The four-day business conference has a packed schedule full of workshops on practical business and RV life skills, talks by experienced entrepreneurs, and meet-ups on various topics of interest. The three-part mission of community, actionable knowledge, and fun makes for a fulfilling experience at the Summit.
Location
Lake Guntersville, AL
Dates
March
More Info
Family Reunion Rally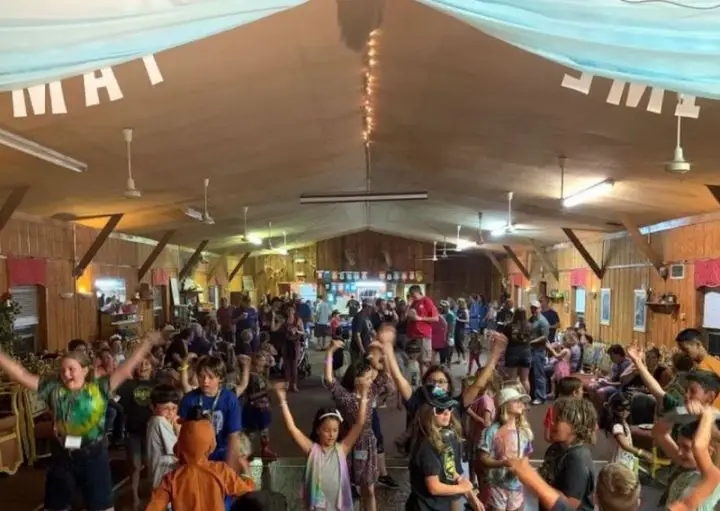 Created for RV-ers who live a mobile lifestyle with their children, the Full-Time Families Rally is the signature event of the FTF group. The members of the group use the events to meet up with their friends in the FTF community as well as to give their kids the chance to interact with other children living the same lifestyle. There is plenty of programming for both kids and parents, including family games, arts and crafts, educational seminars, and coffee chats.
Location
Madison, FL
Dates
March
More Info
Midwest US
RVing Women National Convention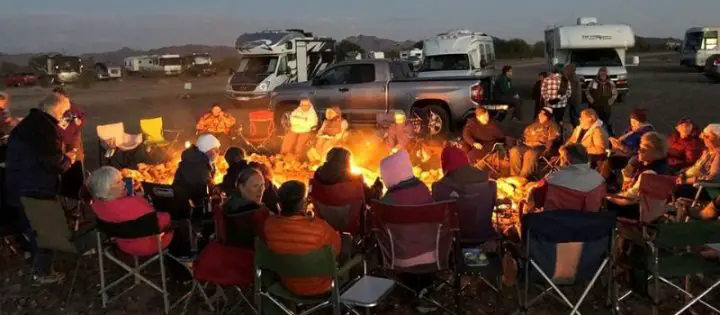 RVing Women is a community that aims to help women living the RV lifestyle engage, explore, and empower through connections with each other, many of which are fostered through their calendar of regional rallies and especially the RVing Women National Convention. The convention is on the longer end, as campers can usually register for up to 11 nights of camping with pre-convention events to look forward to even before the main event starts.
Location
Marshall, IL
Dates
May
More Info
FMCA Biannual International Convention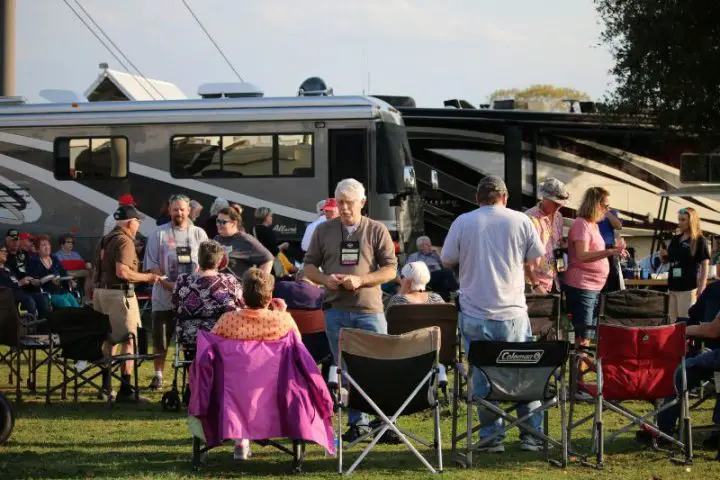 The Family Motor Coach Association (FMCA) is one of the largest and most comprehensive RVer organizations, so its twice-annual conventions are huge events, both in size and in benefits. With workshops on RV driving and seminars on the full-time RV lifestyle, you'll be sure to come away with some great ideas and new tips for your RV.
Likewise, the live entertainment and speakers are always top-notch, and of course, the opportunity to meet so many other RV enthusiasts in one place is priceless! Expect big crowds, as thousands usually attend each convention.
Location
Varies
Dates
March and July/August
More Info
Western US
Xscapers Annual Bash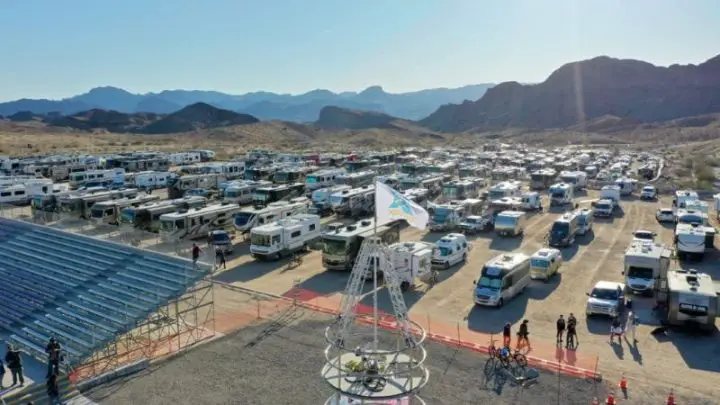 Free for Escapees members, this event is for RV'ers who like to live an active lifestyle but draws on the resources of the well-established Escapees club. The over 600 working-age RV-lifers flock to Lake Havasu on the edge of the Colorado River for a week that includes educational talks but mostly focuses on fun and camaraderie.
Activities on the docket include a margarita contest, all-night raves, live bands, and theme nights. Note that this is a dry camping event with rally-style parking, so make sure that works for you before signing up!
Location
Lake Havasu City, AZ
Dates
January
More Info
Skooliepalooza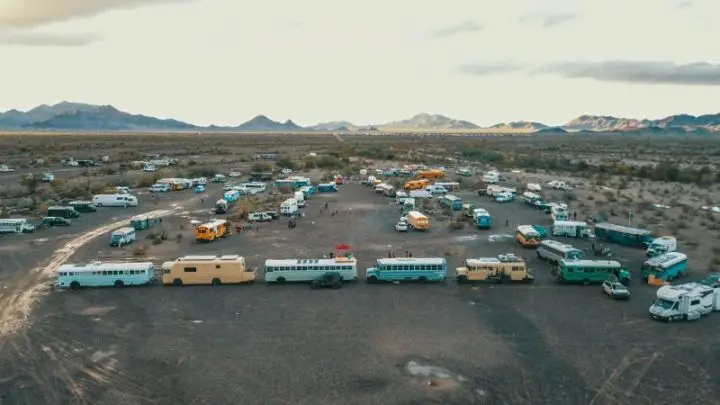 Catered specifically to lovers of converted school buses, Skooliepalooza is the ultimate annual event for the tiny homes known as "skoolies" in the community. Vandwellers and tent campers are also welcome at the event, but the real value in it is for skoolie owners who get to meet others who have done similar conversions and to be inspired for any future builds.
Location
Ehrenberg, AZ
Dates
January
More Info
Annual Vintage Trailer Event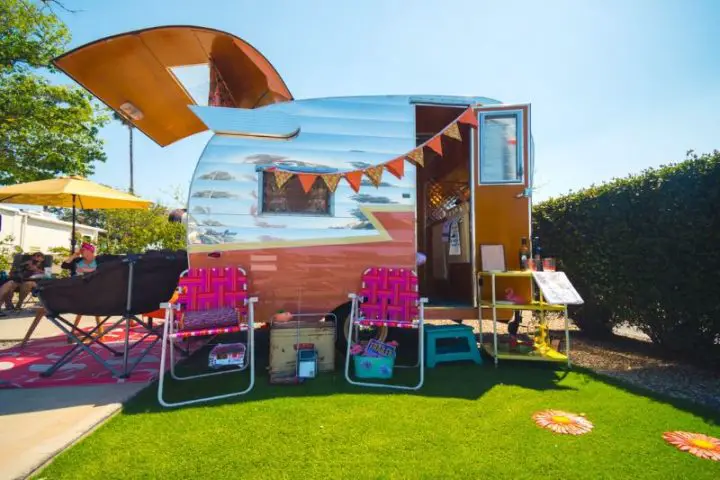 This event, which will be celebrated for the sixth time next spring, celebrates the finest vintage campers and trailers. Attendees are encouraged to bring their own and see others' retro homes on wheels, along with classic cars and motorcycles, vintage vendors, and live music. The Golden Village Palms RV Resort in Southern California plays host to the event, and you don't have to have a vintage trailer to attend!
Location
Hemet, CA
Dates
April
More Info
Escapade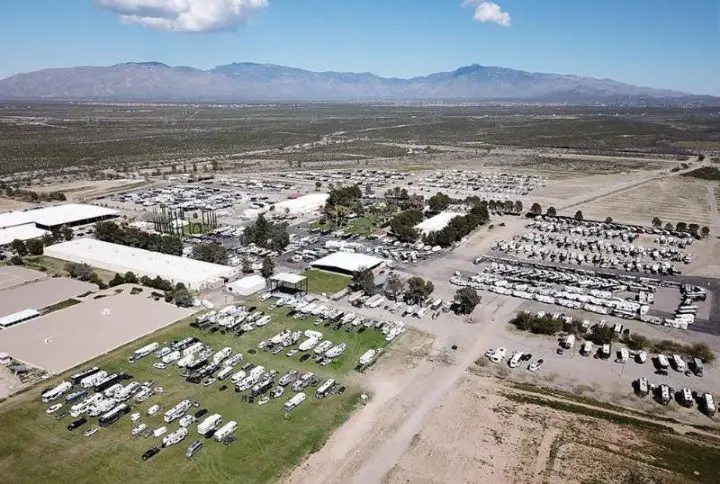 Escapade is an annual gathering that has been taking place for six decades with loyal Escapees RV Club members who return every year. The five days of the event are packed with a wide variety of seminars, social gatherings, and nightly entertainment. One of the most memorable parts of Escapade every year is Escapade's Got Talent, the now-annual variety show where members can show off their impressive and entertaining talents to their peers.
Location
Rock Springs, WY
Dates
June
More Info
All American Vintage Trailer Rally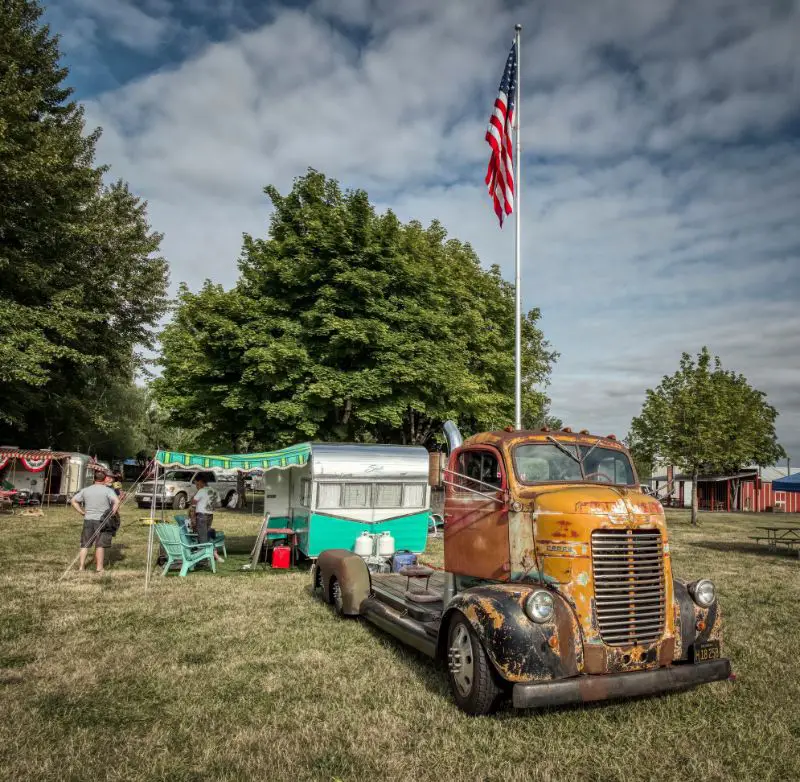 The All American Vintage Trailer Rally is held every year during the Fourth of July Weekend, jointly celebrating both Independence Day and vintage trailers and motorhomes of any kind. Proud owners, as well as enthusiasts and anyone interested, are welcome to attend, and there are no reservations required to do so.
The rally takes place at Powerland Heritage Park, which has fourteen onsite museums on topics including vintage cars and motorcycles and other historical transportation topics, so you can learn while meeting like-minded vintage trailer fans.
Location
Brooks, OR
Dates
July 4th Weekend
More Info
Did we miss any of your favorite RV meetups? Shoot us a message and we'll get them added. Hope to see y'all out on the road sometime!