Hey! This site is reader-supported and we earn commissions if you purchase products from retailers after clicking on a link from our site.
Lets face it, one of the most dreaded and misunderstood tasks for new full-time RVers and many part-time travelers is understanding how to operate their RVs sewage and wastewater systems. In this guide, I'll share some insight on how I deal with these issues and what may work best for you. The first thing any RVer should understand is what the purpose of a black water tank is and that's where I'll begin for this guide.
What is a black water tank?
Essentially, a black water tank is designed to hold any type of sewage that is biological waste. Many RVers that are just starting out on the road are accustomed to living in a traditional home where they relieve themselves, flush the toilet, and then move on. While that works in a sticks and bricks home or a rental apartment, living in an RV means you need to dispose of your sewage properly and sometimes you will have to transit that waste with you in a holding tank know as a black tank.
See our list of best RV holding tank treatments!
How big is the typical black water tank?
Sizes of any factory installed tanks on your RV will always vary depending upon the RVs size, dimensions and floorplan. While some manufacturers have specific guidelines as to the size of any tank you have on an RV they sell, in many cases these guidelines or manufacturers suggestions can be modified to accommodate your specific needs.
For example, you may decide that you don't even want to deal with sewage and instead you go with a composting toilet. This option allows you to forgo the necessity of dealing with a black water system, but it's likely, you will need to make some adjustments to your RV as well as your own bathroom habits. Generally, with composting toilets, solid waste must be separated from liquid waste for this system to work properly and while the toilet is designed to do that with little help from those that may not be familiar with using this type of commode. However, if your toilet is being used often by kids and grandkids while you're RVing, then this may not work for you. Additionally, composting toilets also require constant air circulation to vent the solid waste and promote its decomposition so an additional exhaust fan will need to be installed. That said, I would only recommend a composting toilet if you are a solo traveler or a couple at best.
If you are purchasing a used RV to explore the RV life, then you will just need to deal with the black tank that is currently installed on it and learn how to understand your system. When I bought my 5th wheel, I purchased it from an older lady that could no longer care for herself and she needed to move to an assisted living facility. Her husband had passed away a few years prior and they had purchased my rig brand new from a dealership that was less than a mile away from the campground they were staying at full-time. In other words, my rig had no miles on it when I bought it from her, and it had been well maintained even though it was 15 years old.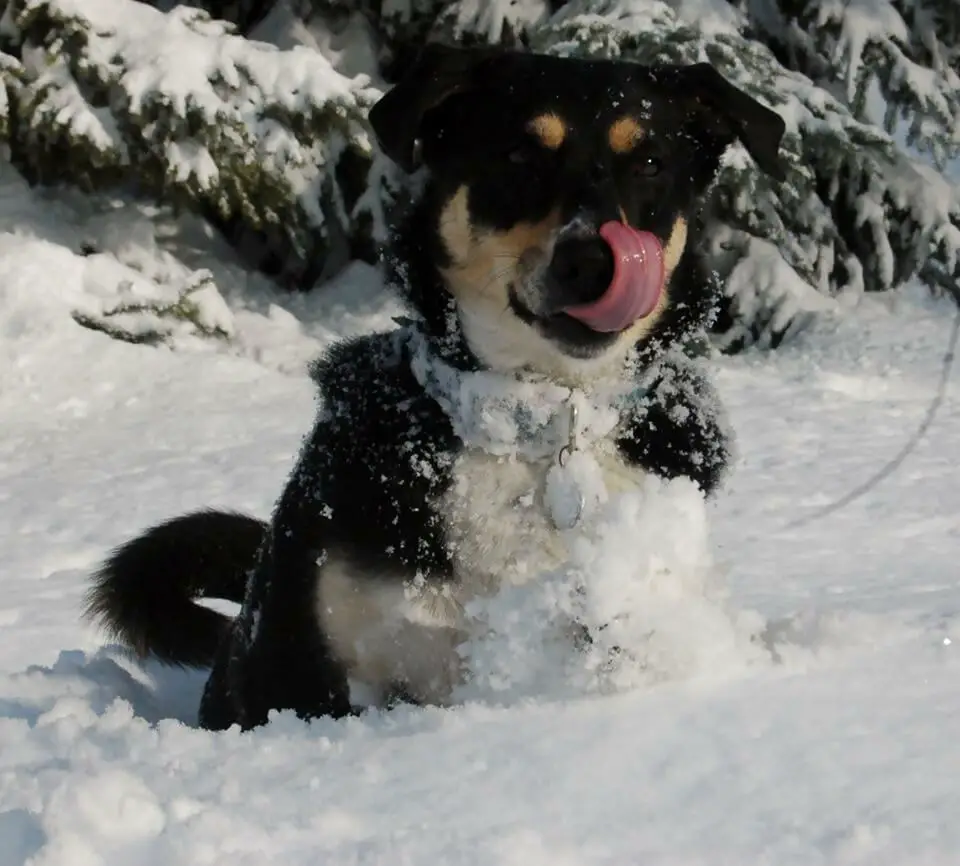 I was work camping and staying in the same campground that summer and that was how I came to know this lady. She took a liking to me and she would always tell me that the 16 ft. RV that I was staying in was too small for me and my dog Lizzie. I stayed through the winter and during that time I would check on this lady, take her to the grocery store and other errands as well as shovel her walkways and such that winter.
The next spring when she decided to sell her rig, she sold it to me for far less than what it was worth. She did this because she was a very kind lady and she was appreciative of the kindness that I had showed her over the past year.
However, soon after I purchased this RV and had moved into it, I discovered that they had removed the black water tank and had replumbed the gray water to drain into the campgrounds sewer system directly like a traditional sticks-n-bricks type home. Since I was anxious to travel with my newly acquired 5th wheel to places without the luxury of full hook-ups, I knew I would have to find a solution to this problem and probably redesign the black and gray water system to fit my needs. That's exactly what I did and in a future article I will share how I found a black water tank that worked for my rig and how I modified my rig to fit my needs.
How do we empty our black water tanks?
Emptying black and gray water tanks on your RV is an easy process, and once you understand the process and purpose of these tasks, it becomes less and less of a chore. I recommend emptying your gray and black water tanks whenever you can.
When emptying your waste system, it is important that you drain your black tank first. Solid waste will build up in some areas and when you release your gray water tank it will help to flush the black water tank residual from those areas.
Read my full guide on how to dump RV waste for a complete breakdown of your options.
How do we maintain our black water system?
The best way to ensure that your solid and natural waste system is working the way it should be is to give it proper maintenance and cleanings while you are traveling. While flushing your black tank out every time you empty it may not be necessary, it will help you control buildup of raw sewage residue as well as helping to keep unwanted odors at bay while the RV is in motion.
When available, I like to flush my black tank at every opportunity that is afforded me especially if it is at no cost to me. For example, even when boondocking I have found rest areas in some states that have a dump station available to RVers at no cost and a savvy and frugal RVer should always take advantage of these opportunities.
Sale
Camco Camper/RV Holding Tank Swivel Stik Rinser |...
POWERFUL ROTARY CLEANING ACTION: Enjoy superior cleaning power with this RV tank cleaner. Its...
FLEXIBLE REACH: The black tank rinser has a 34" flexible section that is perfect for hard-to-reach...
SIMPLE TO USE: No need to worry about complicated setups— it easily attaches to most garden hoses...
Last update on 2023-09-07 / Affiliate links / Images from Amazon Product Advertising API
One tool I find important to have around for maintaining and flushing my black water tank is a hand held wand that allows me to hold my toilet open and spray water into the tank as I rotate it to break away any material that may be lodged in corners or near the drain. In my 5th wheel, I have a faucet in my bathroom sink that is threaded to accommodate a standard garden hose that fits my sprayer, so I have a small three feet piece of hose that I use specifically for this task. When not in use, I keep that hose and some other black and gray water tools in their own five gallon storage bucket that I shared with you folks in a previous article about the importance of five gallon buckets and how to best organize your RV.
Camco RV Sewer Hose Extender | Features a 5-Inch...
Extends Your RV Sewer Hose Outlet: Allows you to extend your RV sewer hose outlet by 5-inches for an...
Transparent Design: The clear adapter lets you see when your system is fully rinsed
Non-Restrictive: Allows free water flow and fast dumping
Last update on 2023-09-07 / Affiliate links / Images from Amazon Product Advertising API
When I do clean or flush my black water system, I prefer to use an add-on clear sewer hose extension that allows me to determine the clarity of the discharge. Once I see that the water flowing through the extension is clear and appears as clean as the water going into the system then I know that my black tank is adequately cleaned.
How often should my black water tank be cleaned?
This usually depends on how often you use your RV. For example, if you are a part-time RVer that only uses their RV once or twice a summer, then I would suggest cleaning and flushing your system after each use. This will prevent anything in your black water tank from drying up and potentially causing problems such as clogging or offensive odors.
However, if you are traveling full-time in your RV, then it will not be necessary to flush your system every time you empty your black water tank. With that being said, I do like to give my black water tank a good flush as often as I can and if I am traveling from one campground to another campground or site that I know I will have a fresh water supply, I will completely drain my black, fresh and gray water tanks to lessen the weight and to prevent any unnecessary odors in my RV.
What are some signs that I need to replace my black tank?
One of the most obvious signs that your black tank needs to be repaired or replaced is if you see any signs of leakage when your RV is parked. Occasionally a stone or small rock will be thrown up by a tire and depending upon the plastic that is used to manufacture your tank that stone can easily puncture your tank.
Other issues to look for are the seams of the tank. Are there any cracks in the seams or along any straps that are helping to support the tank? How do the intake and outflow fixtures look? Are they worn with cracked seals? Is there a constant smell of sewage in your RV while traveling or when you're camping? These are all good reasons to inspect your black water tank system and make repairs or even replace the system if need be. In a future article, I will explain in more depth the difference in the plastic used to make your black tank, how to repair the tank based upon the plastic, and whether you should just replace the tank with a custom build or an available used model of the same size or similar to your current design.
Until then folks, safe travels and I hope to see you out there on the road.
Working on your plumbing setup? Read these guides too.