Hey! This site is reader-supported and we earn commissions if you purchase products from retailers after clicking on a link from our site.
It is true what they say: National Parks are for lovers! However, as a solo traveler this bond is strictly between me and the National Parks of the US. Since I started Vanlife, I've had the opportunity to visit twenty of our nation's parks! Here's a list of some of my favorite free camp sites I've found along the way including what services they offer and whether or not they have cell reception (not essential but really nice to have to update people on your location when you're traveling alone).
Yellowstone
I absolutely couldn't believe that I found this amazing spot so close to Yellowstone and it was free! Down the road were about a dozen scattered spots that had vault toilets, bear boxes, fire rings, and picnic tables. Each site was right next to a creek which was perfect for a chilly bath after a long day of hiking and exploring Yellowstone. There was absolutely zero cell reception (like most of Yellowstone) but about a mile up the road was the Headwaters Lodge that offered WiFi as well as bathrooms, a general store (with beer and wine!), showers, and laundry.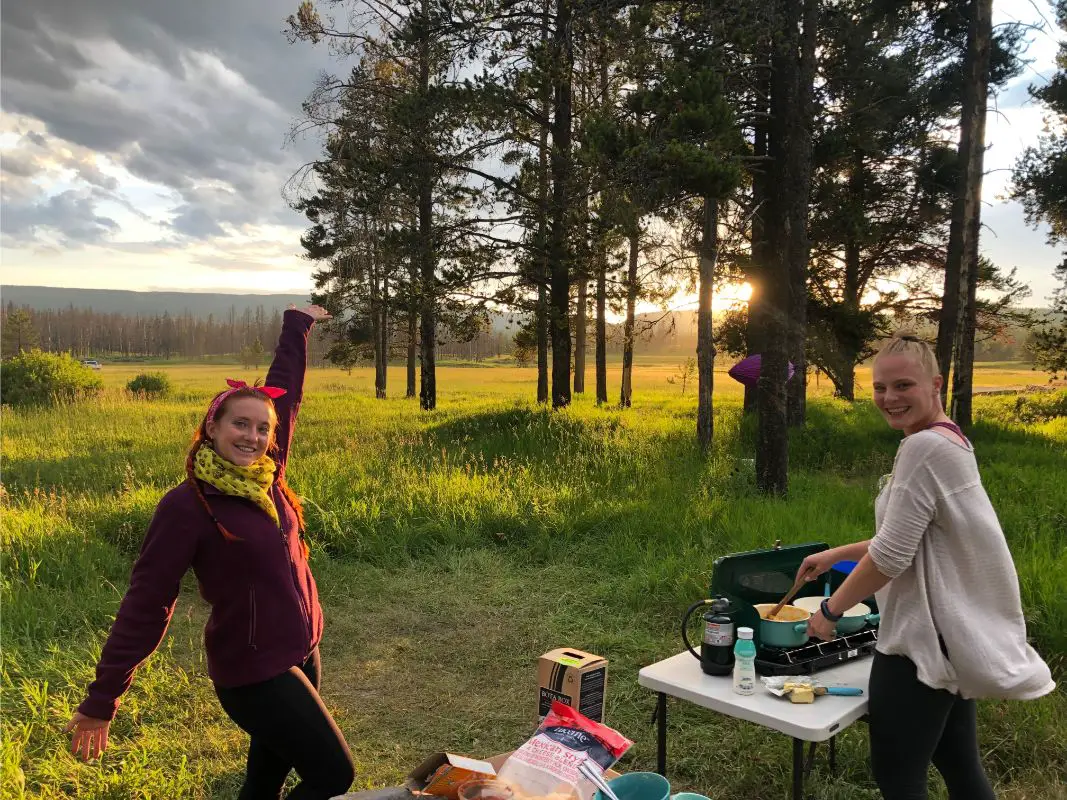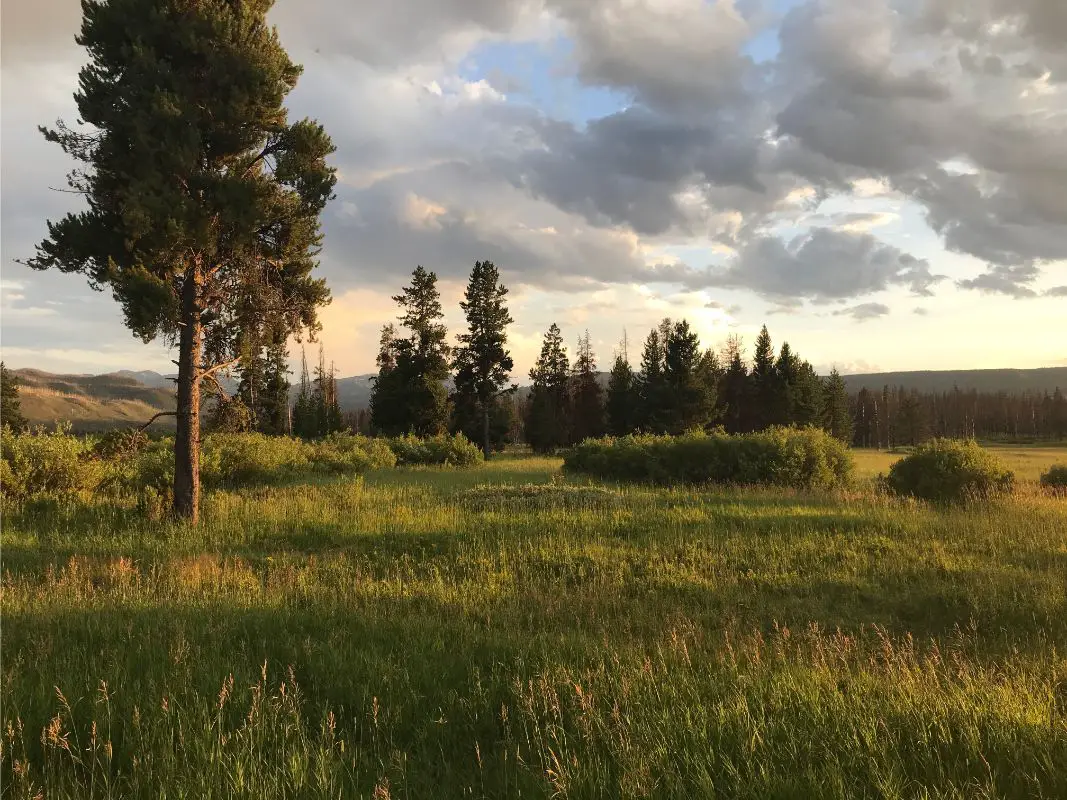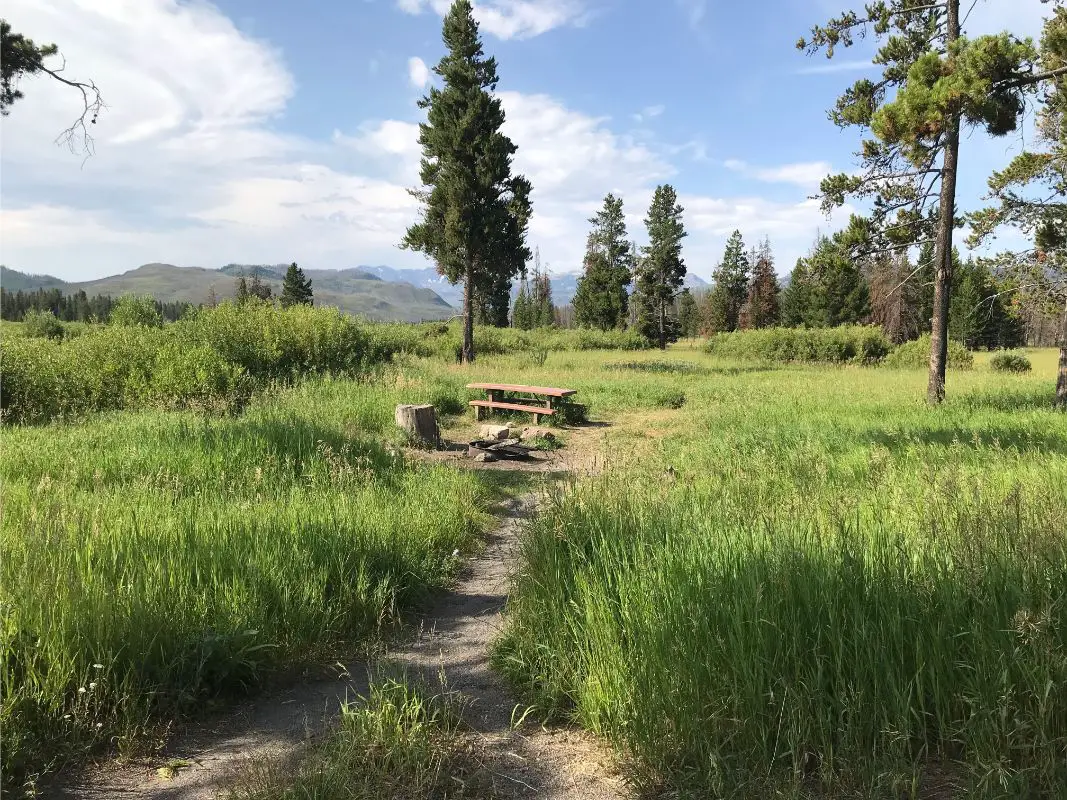 Grand Tetons
Because this site is up on a mountain ledge, it offered some of the best views I've ever seen while camping! It was right between Jackson, Wyoming, which is a super fun spot to check out, and Grand Teton National Park. There was no cell reception and no facilities at all besides a fire ring but the location was worth everything.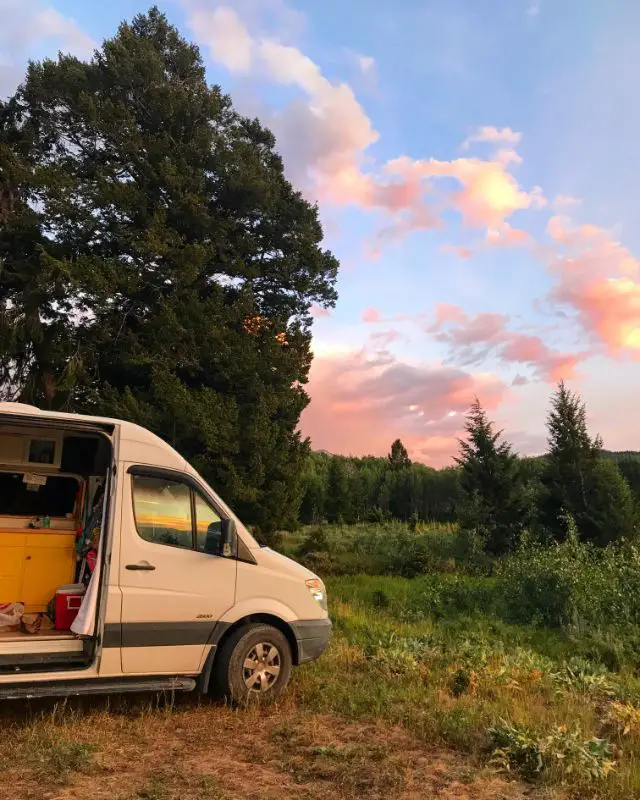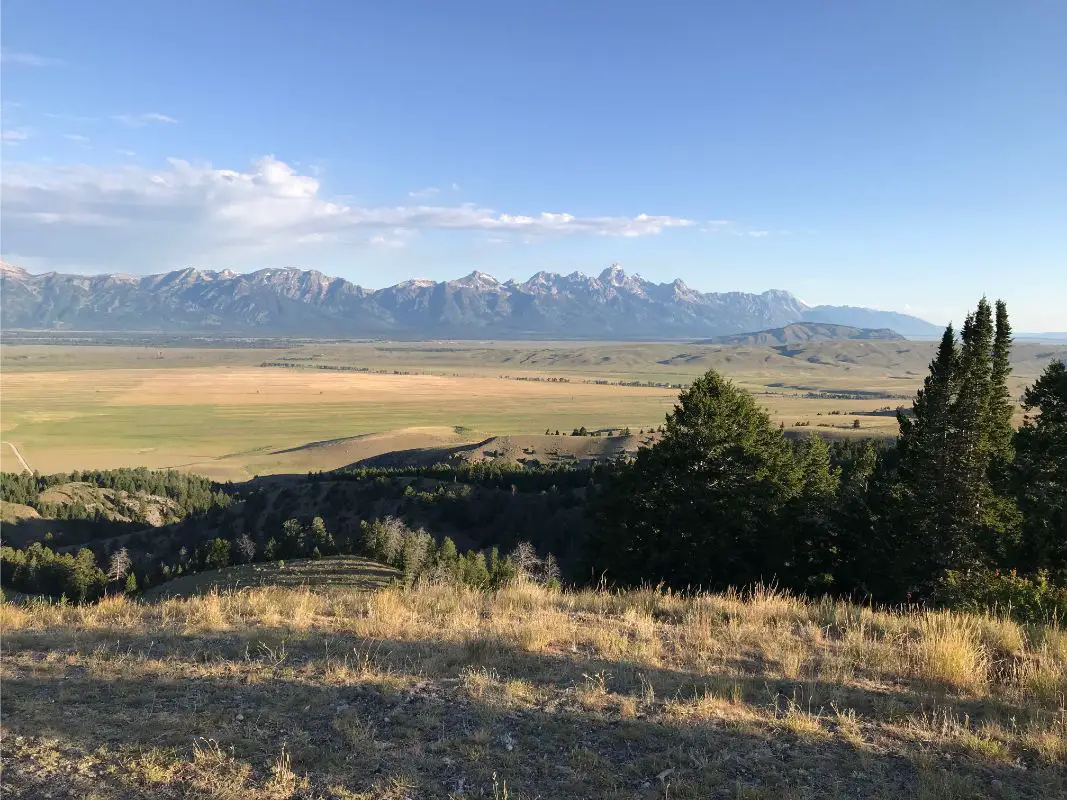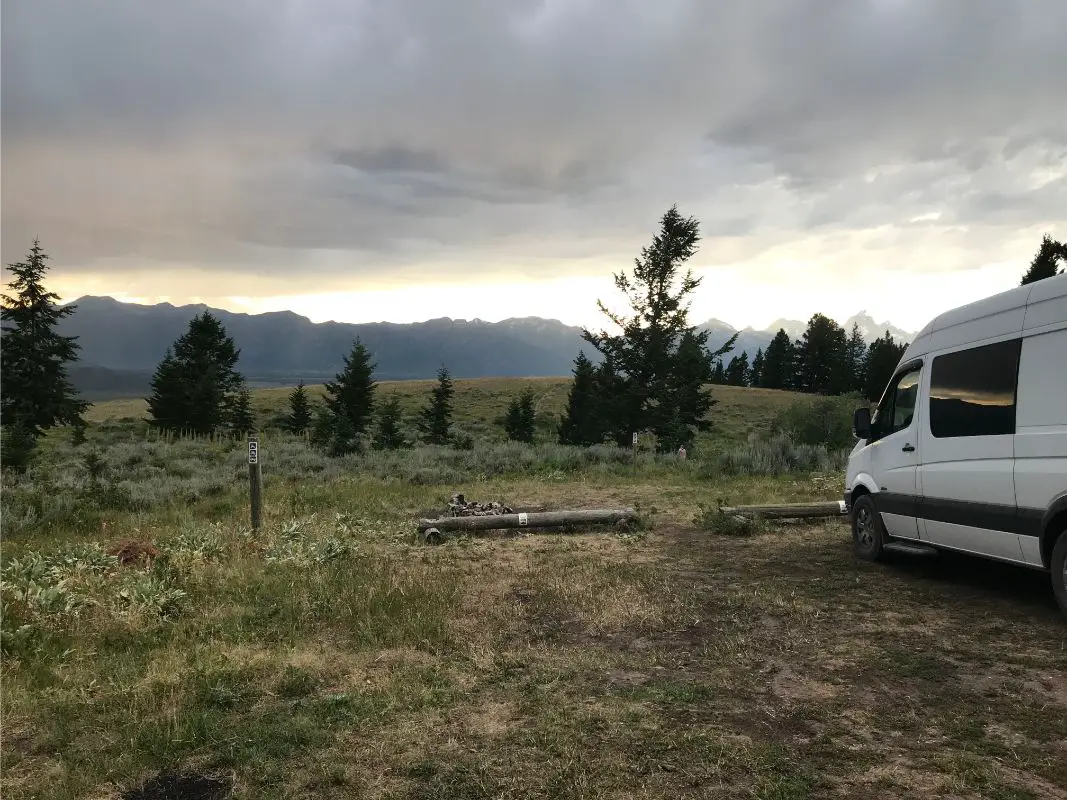 Grand Canyon (North Rim)
The North Rim of the Grand Canyon is No Man's Land. I adore the North Rim in general but the surrounding area has NOTHING to offer for dozens of miles. As such, I was a little limited in my camping options but I managed to find a decent spot on Forest Road 611. It's a pretty well-known road for overnight campers outside the park and it offers nothing but a spot to pull off on the road. From my site it was about 45 minutes to get into the center of the park.
Grand Canyon (South Rim)
While the North Rim of the Grand Canyon was No Man's Land, I was spoiled at the South Rim! The small town of Tusayan sits outside the South Rim entrance and offers plenty of services such as coffee shops, gas stations, restaurants, hotels, etc. Once you leave the town, there are ample forest road campsites that are quiet and feel secluded but are close enough to grab a pizza and bring it back to your site and it's still warm (trust me I know from experience). The roads still get great cell reception from the town but the sites don't offer anything besides campfire rings, so come prepared!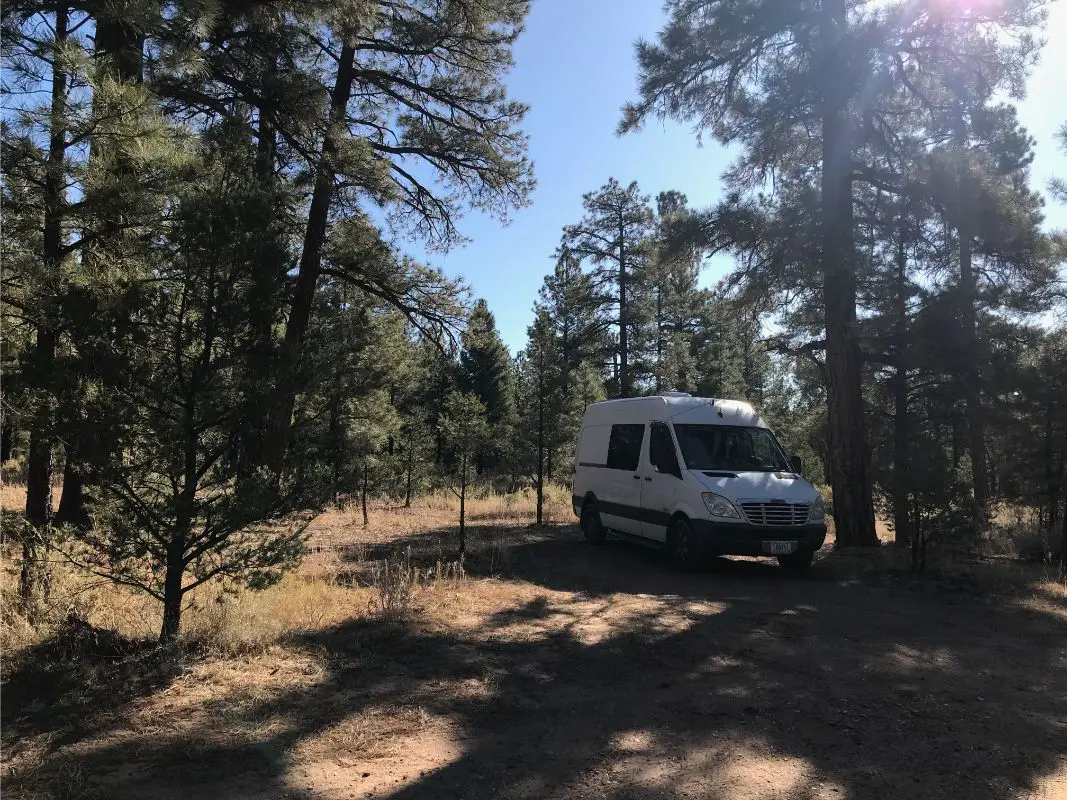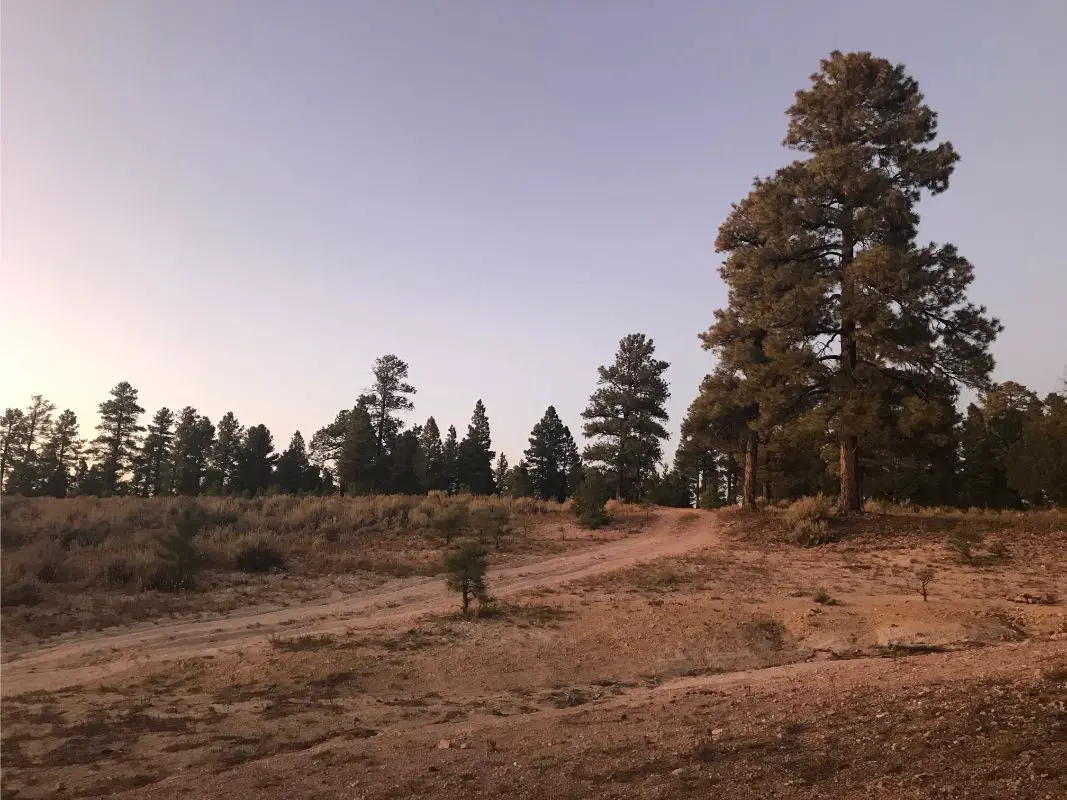 Bryce Canyon
My entire experience at Bryce was magical – it is such a cool area of Utah and Utah offers SO MUCH free camping because of all the BLM land. Like most BLM land, there are no services at the sites besides the occasional fire ring but you can overlook the mountains in one direction and a gorgeous field in the other. Great cell reception and minutes from a few small towns and the Bryce Canyon park entrance.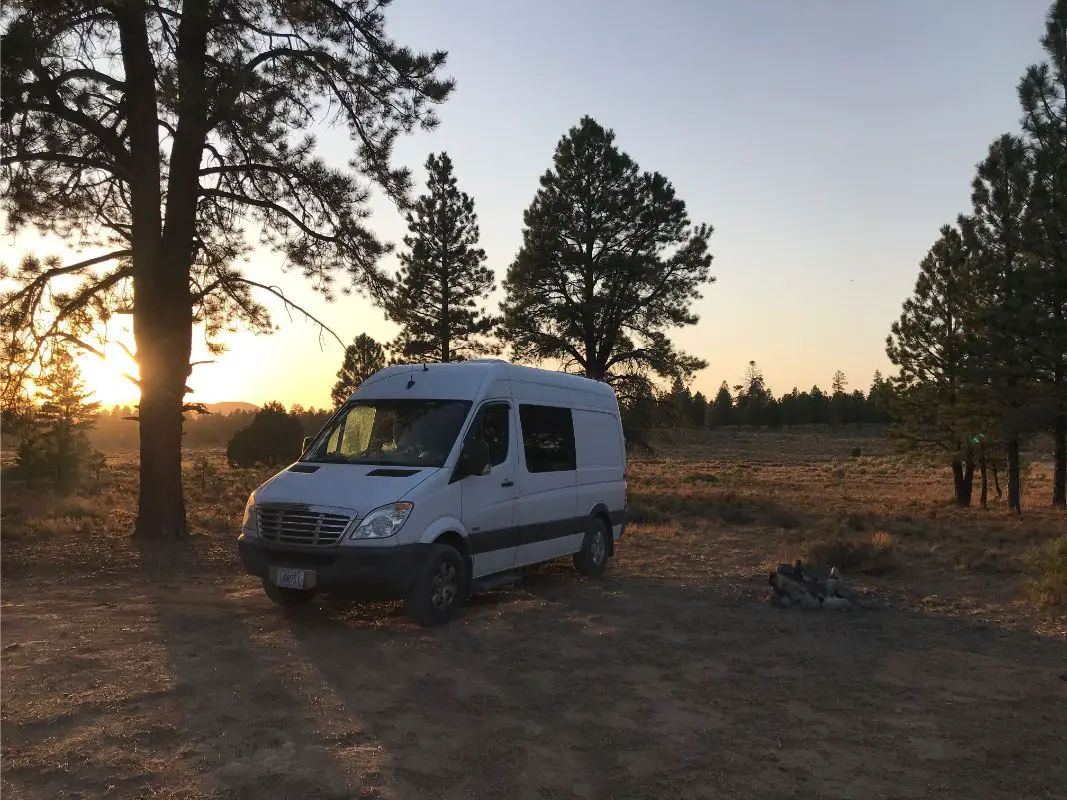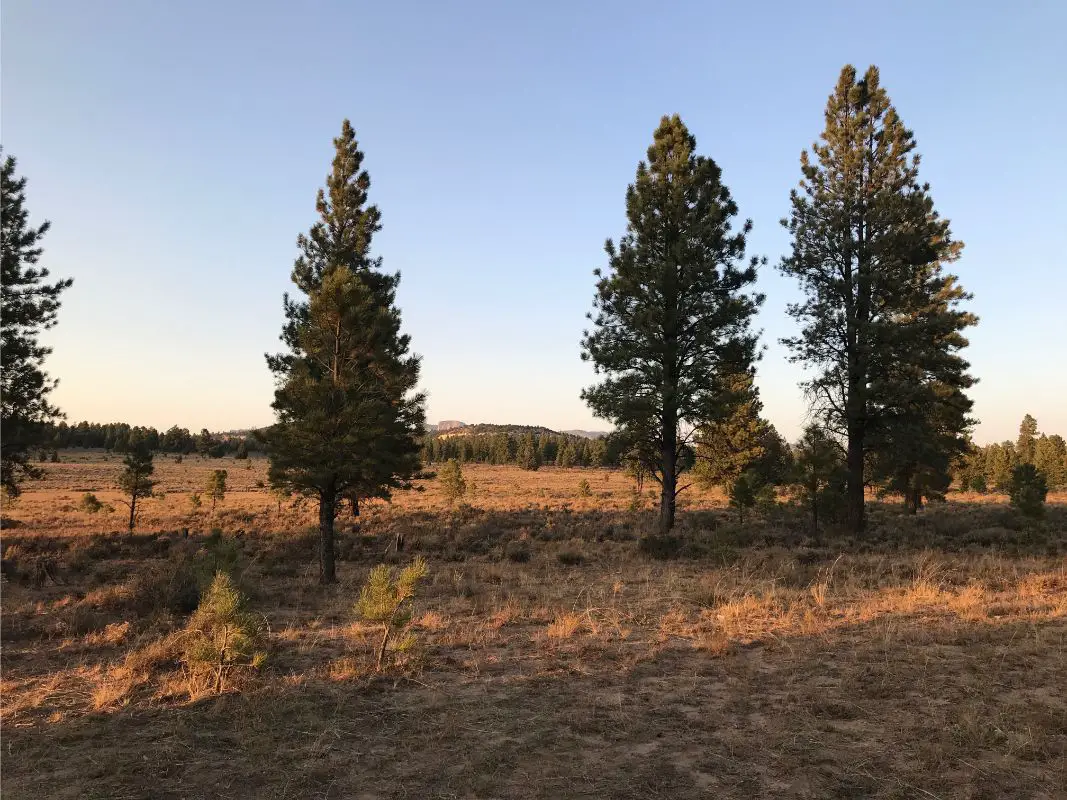 Zion
While the area of town directly outside Zion National Park has cracked down on street camping and parking in general, just 20 minutes away you'll find incredible bluffs and canyons that are perfect for camping. They are established sites so they have padded areas and fire rings, but no toilets or tables. Because this site was below the cliffs, at night I could see scattered camp fires in the surrounding desert as well as alllll the stars.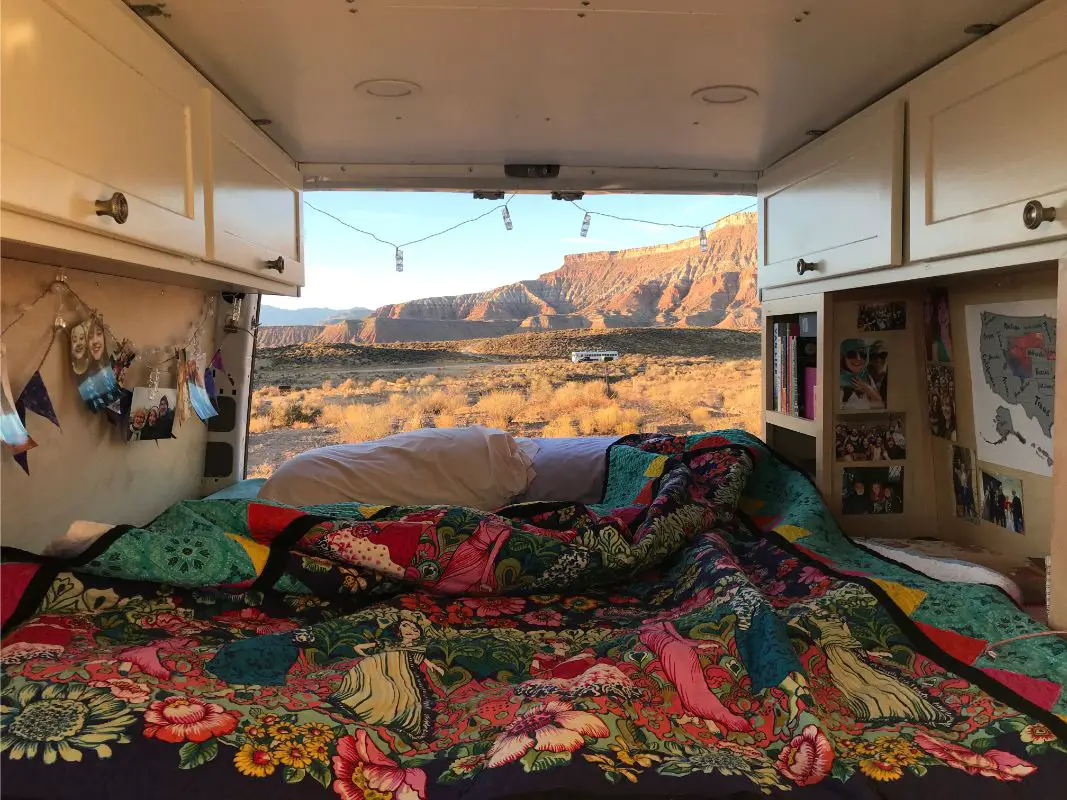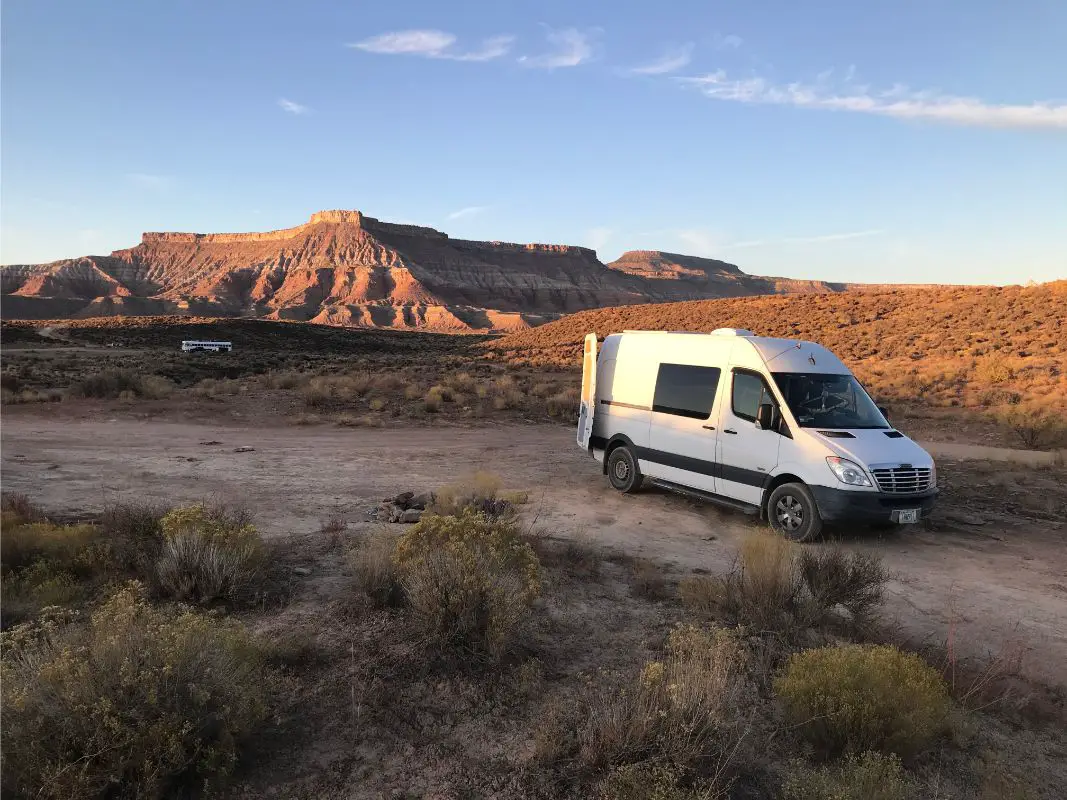 Great Basin
Fun fact: Great Basin is the least-visited National Park in the United States. This could be because it's located in a very remote area in the middle of Nevada but it is absolutely beautiful and worth the trip! About 15 minutes from the park entrance there's a recreational site that offers established camp sites with covered tables, fire rings, and vault toilets. There is ZERO cell reception and the closest amenities are 30-50 miles away in either direction (hello, Highway 50), so enjoy the seclusiveness!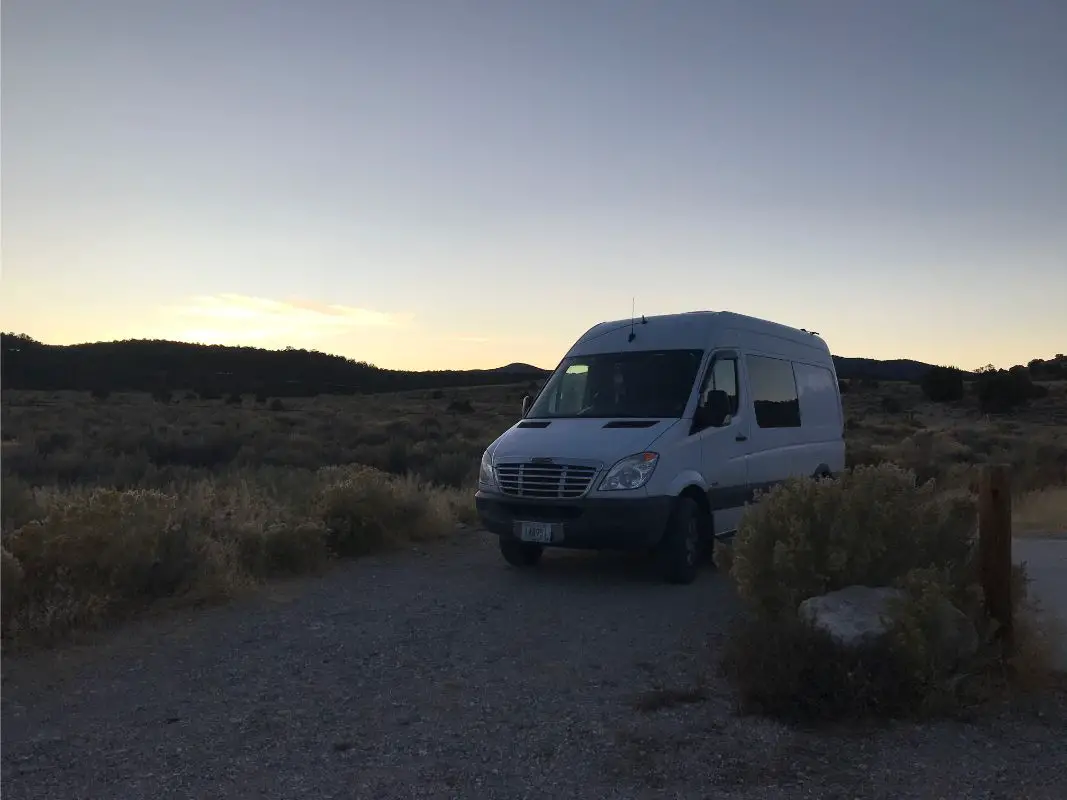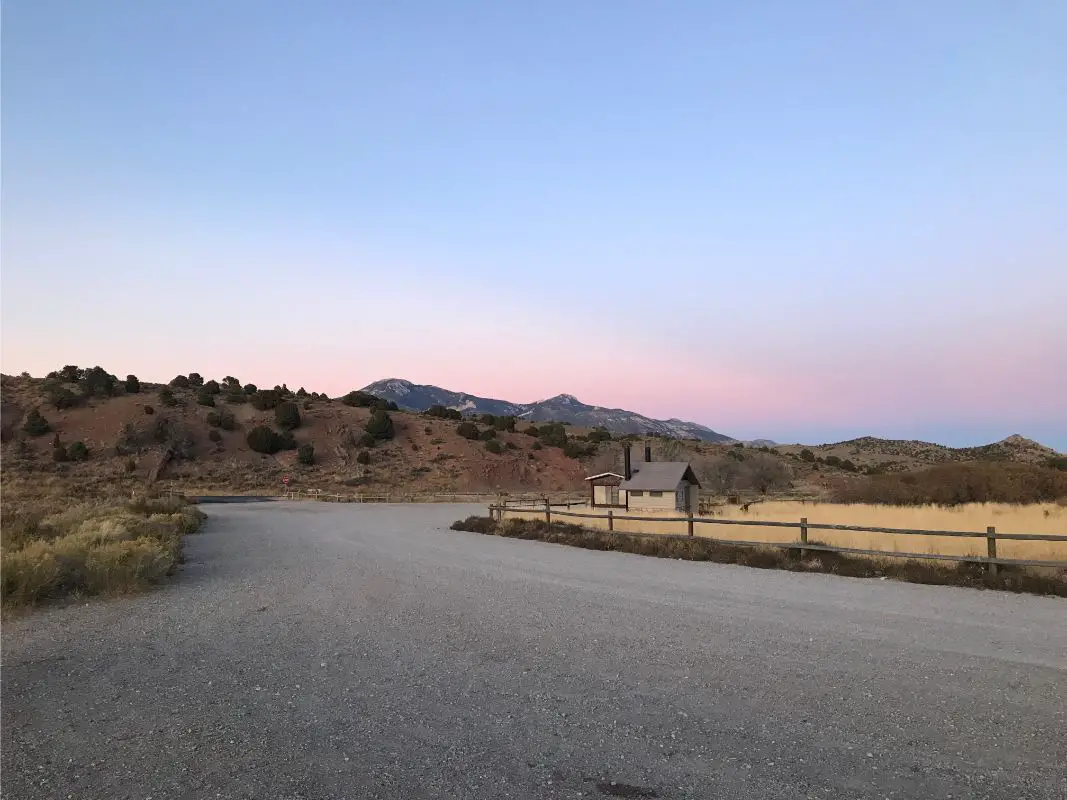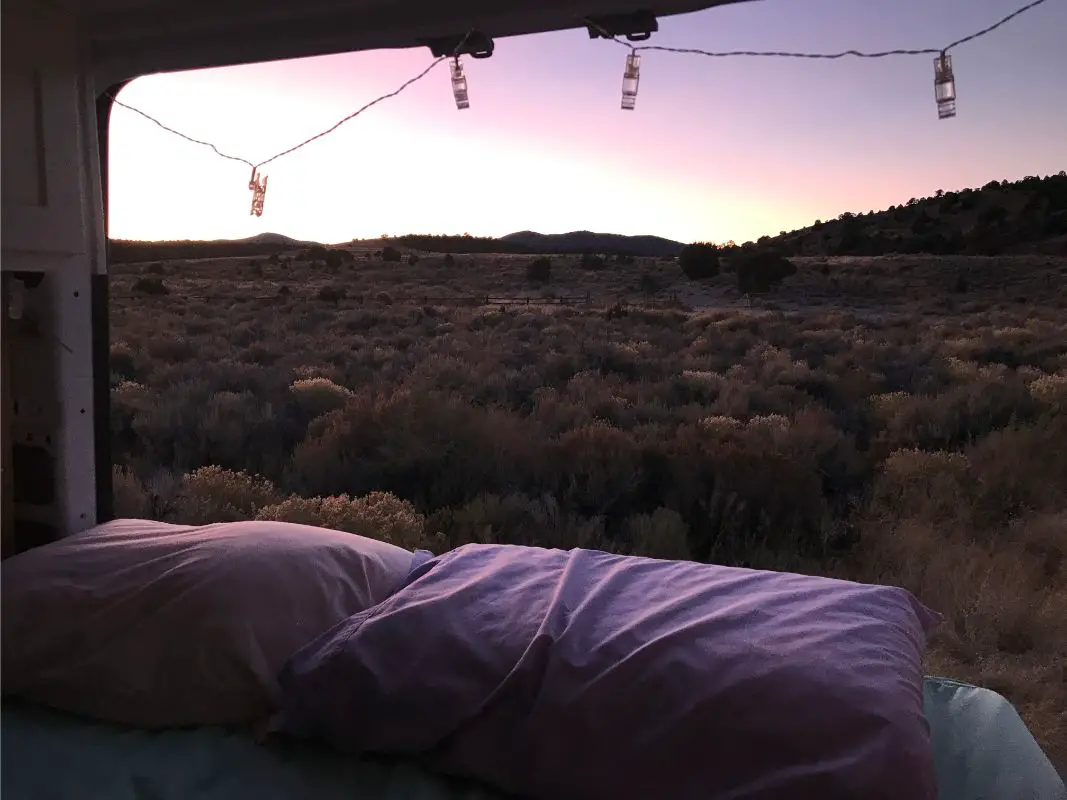 Capitol Reef
The Capitol Reef area is another park that doesn't get enough credit. This site was part of a ring of sites RIGHT next to the welcome sign for the park (so literally as close to camping in the park as you could get). There were fire rings and established sites but nothing else. About 10 minutes away is the town of Torrey that had cafes, restaurants, gas, a market, showers, and laundry and the site had great cell reception. At sunrise and sunset the light made the canyon rocks absolutely glow and it was amazing to witness.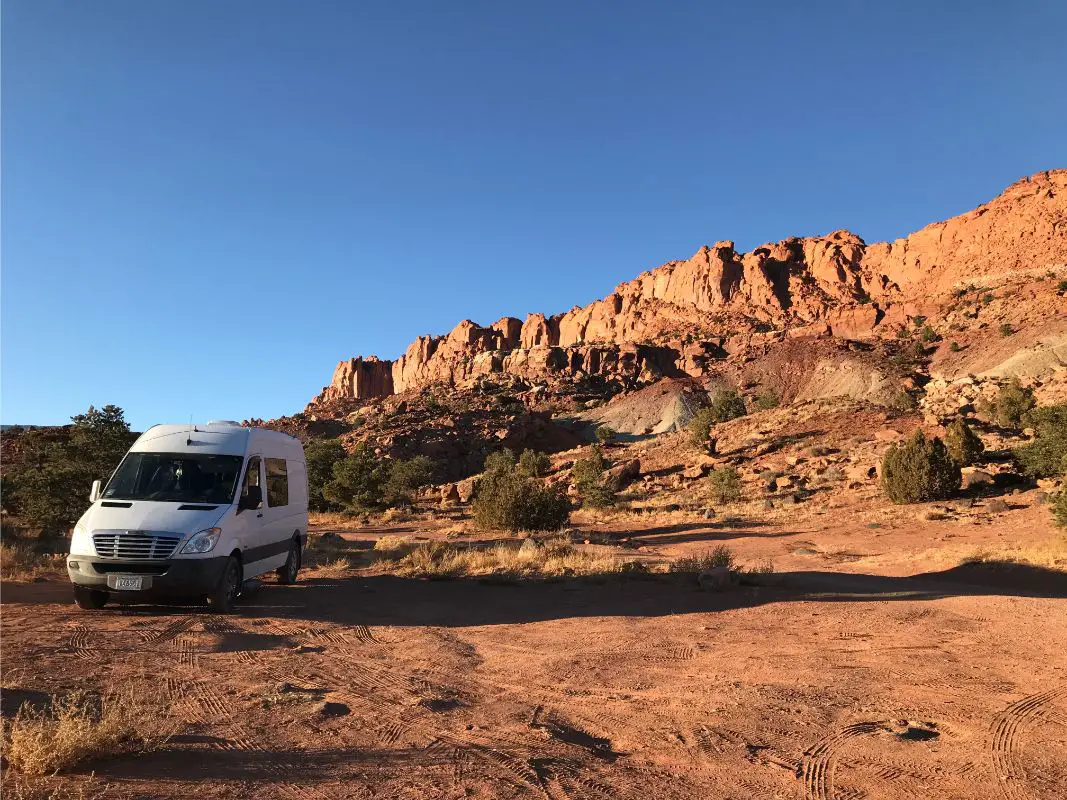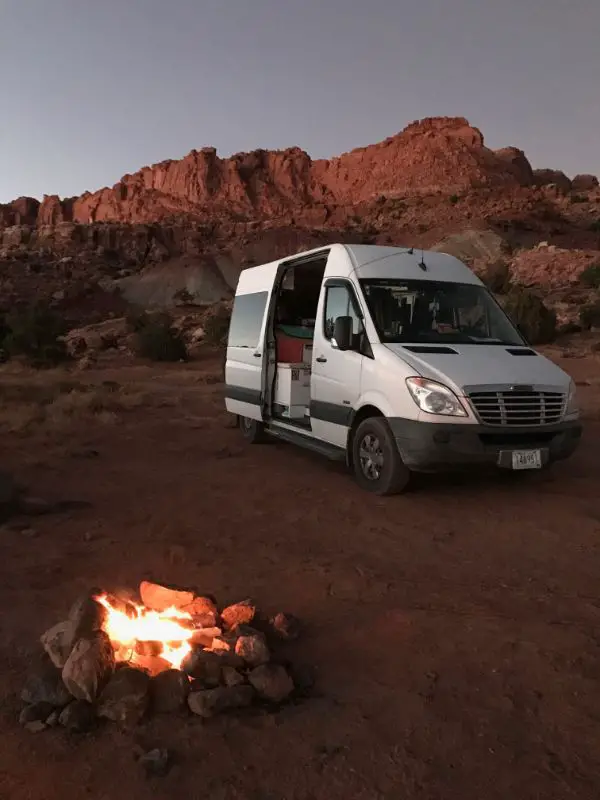 Here's to sleeping outside whenever possible! When you are camping in the mountains, always remember to stay safe with bear spray and a noise maker!
If you're venturing into National Parks (highly recommend), be sure to read Brian's guide on the cost of National Park passes.