Hey! This site is reader-supported and we earn commissions if you purchase products from retailers after clicking on a link from our site.
When I first had the notion that I wanted to live out of a van, I was overwhelmed thinking about how to pack an entire life and lifestyle into a van to survive life on the road and all four seasons. What do I need? What items will I have to give up? How many clothes should I bring? Your own packing list will be very dependent on the type of life you plan on leading on the road as well as where you plan on traveling. In this article I'll break down exactly what I carry with me in Venus.
Clothes
Disclaimer: I carry more clothes than the average Vanlifer. This is because I can, gosh darnit!
I am a solo traveler which means that all my storage can be for whatever I please. I also don't carry any kind of outdoor gear such as climbing equipment, bikes, or skis, so I have even more storage for whatever I please. Living minimalistically and living in a van means you have to choose what is important to you. For me, expressing myself though my clothes and my style is something that is important. You'll also have to think about what you will be doing while traveling. I knew that I would be doing everything from hiking and camping to working and going out in the city with my friends. As such I have a variety of clothes that double in their usage. I have:
7 t-shirts, 3 tank-tops, and 5 long-sleeve shirts (a mixture of outdoor shirts and regular shirts)
6 pairs of leggings, 3 pairs of jeans, 3 pairs of shorts, 2 pairs of dress pants, and 2 skirts
3 dressier shirts and two formal dresses (I have 4 weddings I'm attending this year alone)
Two pajama sets – one for summer and a heavier set for winter
3 sweaters, 2 sweatshirts, 2 fleeces, 1 vest, 1 athletic zip-up
1 jean jacket, 1 (faux) leather jacket, 1 rain coat
1 puffer jacket and 1 outer jacket shell
2 bathing suits, 4 bras, and enough socks and underwear for 2 weeks
Hiking boots, running shoes, 2 pairs of Converse, 3 pairs of dress shoes, shower shoes, snow boots, and slippers
Here's a shameless homage to my favorite pair of pink pants that have been with me all over the country.
All the clothes I wear for an entire year through all four seasons fit into two storage containers.
Could I cut down more? Sure. But I don't have to, so I won't!
Kitchen
What type of food you'll be cooking will determine how much gear you bring with you. In general I carry the kitchen basics.
Silverware set (4 knives, forks, and spoons) and knife set (3 different types of knives)
Can opener, bottle opener, scissors
Mixing bowls, measuring cups, and Tupperware containers for food storage
Spatula, mixing spoons, grill spatula
A frying pan, a small pot, and a larger pot with lids
Cutting board and cast iron skillet
Plate set (4 plates and 4 bowls)
2 coffee mugs and a French press
Camping
Toiletries
Shampoo, conditioner, face wash, body wash, razors
Face lotion, body lotion, deodorant, sunscreen
Feminine care products and makeup
Toothbrush, toothpaste, floss, mouthwash
Baby wipes (great for EVERYTHING)
Bug spray, aloe vera gel, band-aids, basic first aid kit
Cold medicine, Ibuprofen, Emergen-C, Tums, cough drops, and any meds you might need
Automotive Essentials
The last thing you want is to be stranded on the side of the road because you ran out of coolant or DEF. I carry a few basics with me to always be prepared.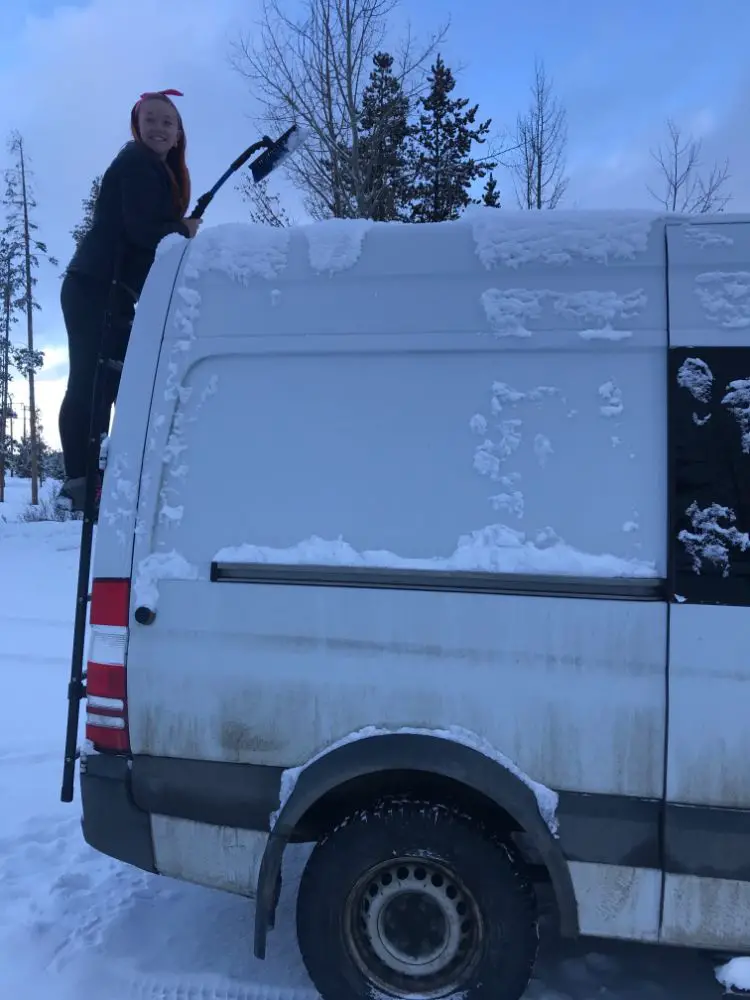 Tools and Around the House
Basic tool kit (hammer, screwdriver, pliers, wrench)
Extra fuses and wires for my electrical system
Duct tape, batteries, electrical tape, velcro, magnets, rope
Worker's gloves and rubber gloves
Cleaning supplies, bleach, laundry detergent
Electronics
Laptop, iPad, and chargers
Digital camera, tripod, extra lenses, extra batteries, battery charger
Projector (super fun for outdoor movies!)
Extra charging cables and a hard drive
Bluetooth speakers for dance parties
Safety
Just for Fun
Obviously there are items that are essential for survival on the road – but there are also some things that make life more fun.
Ukulele, guitar, and a harmonica
Books, notebooks, and art supplies
Card games (drinking and otherwise)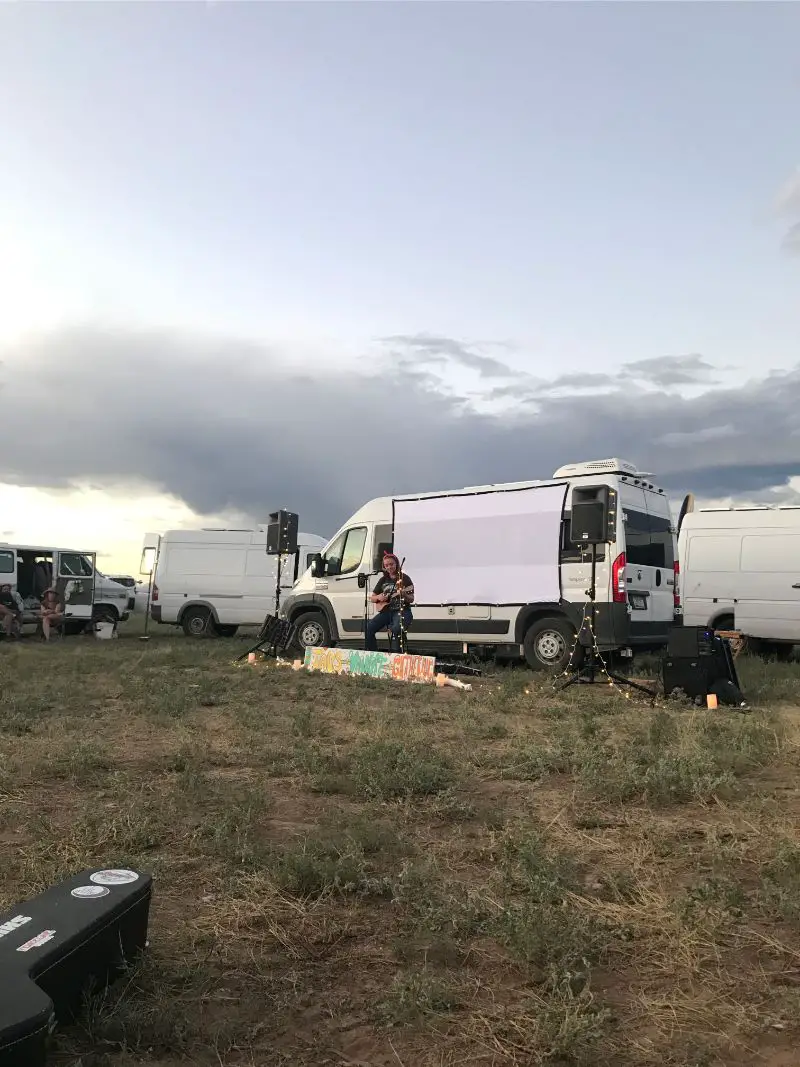 You never know when the moment will arise to share your talents with the world!
---
Anything else I'm missing? Add it in the comments below!