Hey! This site is reader-supported and we earn commissions if you purchase products from retailers after clicking on a link from our site.
About a year ago, I somehow got introduced to this whole idea of "van life". At the time, I was living and working in Italy and knew at some point I would have to make the move back to the US. Originally, I had the idea to take a month-long road trip from Florida back home to Rhode Island and I began looking up stops along the way. Somehow I stumbled across a travel blog highlighting van life and I began researching further. "Researching" is a nice way of saying that I became obsessed and completely fell down the rabbit hole of #vanlife on Instagram, YouTube, and personal blogs. Obviously people have been living out of their cars and road tripping around the US since the 60's but this was way beyond that. Van life immediately appealed to me for a multitude of reasons. 
After being in Italy for over two years, I honestly had no idea where I wanted to move back to. I knew I had to go back to the US, but where? I have never been good at long-term commitments (sorry to all my ex's) and the idea of picking a place to semi-settle down terrified me.
I wanted to travel more and explore and meet people that I had missed out on while living abroad.
I want to figure out what I want to do and who I want to be. In the US, I've lived in New England and down south. Am I a city girl? Northerner or Southerner? What are my passions that I want to pursue? What do I want to do with my life?
I want to improve my hiking/outdoor skills.
I want a new adventure and to challenge myself. What is life if you are not taking risks and living outside the box?
I want to reduce my environmental impact and try living minimally. Without question, we are destroying this planet and we are living in a society obsessed with over-consumption. What truly makes us happy now? (Shout-out to Marie Kondo for encouraging us to find out what sparks joy).
I want to prove that there are still good people out there. In my lifetime, I have never seen a country so divided. But regardless of where you come from or who you voted for, I want everyone to see that there are still genuinely good people in this country.
I want to meet people who do not live the way I do and think differently than me. For most of my life here in the US, I've surrounded myself with people that are very similar to me in terms of background, socio-economic status, education, and way of life. Introduce me to the most interesting person you know.
I want to be in charge of my own schedule and try working for myself. Once I left a 40-hour work week and a 9-5 schedule, I never want to go back.
I want to learn new skills/hobbies/trades and continue to better myself.
I want to be okay being completely alone.
This last factor is a big one for me. Only in the last 3 years have I been exposed to the idea and practice of being completely alone. I am a complete extrovert; I thrive in group settings and love being around people. At the same time, I am fiercely independent and I am ok doing things on my own. When I moved to Italy, I moved without knowing a single person so in that sense, I was by myself. For the first time in my life, when I had several hours of time to kill, I wasn't meeting up with friends or catching up on work or running to the store for new towels (and wine). I had several hours every day all to myself and I began to work on myself. I started exercising more and I got back into writing music and explored the area around me. I felt that I became a more well-rounded person and I finally got around to doing all those things I always wanted to do. I had no more free time than anyone else working 40+ hours a week (less, in fact, because I was working 7 days a week) but I had less distractions. 
So while I may thrive in group settings, I also realized that I suffer when I am surrounded by people because I love being around them so much and I get so much FOMO that I let myself slide. Living in Italy was my first step to being ok being alone, including traveling throughout Europe by myself. With each trip I became less and less afraid of showing up in a new place without knowing anyone (or speaking the language). At the same time, however, my living and working situation was basically a constant state of stimulation because we always had people around and we were constantly traveling. With van life, I know I need to learn to really take a step back by myself and be ok not seeing anyone (or really doing anything) for a day or two at a time. What can I achieve without any distractions? How will I stretch myself to be the best person I can be?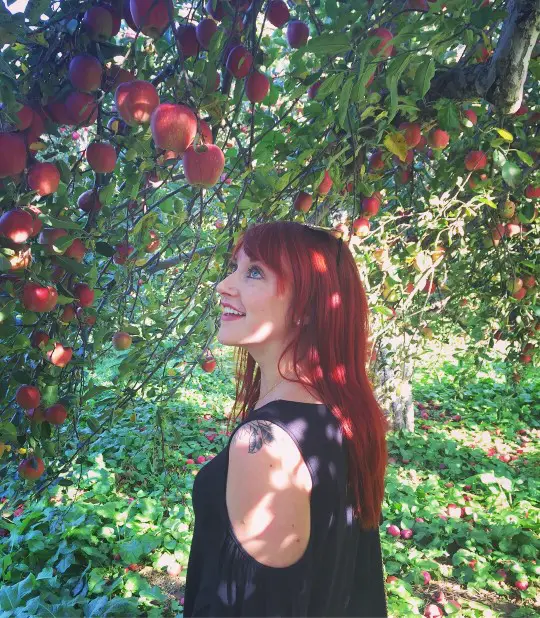 With every life change, we change as well. We grow and adapt and discover different elements about ourselves.
I'm excited to see what changes await me for this next adventure.