Hey! This site is reader-supported and we earn commissions if you purchase products from retailers after clicking on a link from our site.
The vanlife movement has grown so much over the last several years that there are actually companies that specialize in conversion van builds now! We're partial to the DIY builds ourselves, but if you want a professional to help you build the van of your dreams, there are so many amazing builders around the world that can help you make your dream come to life. Here are our picks for the best custom van builders around the world.
Table of Contents
Wild Van
With a wide variety of camper van conversions under their belts (which you can see on their website), the couple who make up the Wild Van team know what they are doing. They use reclaimed materials and solid timber to ensure durable builds that last the years of van life, while the beautiful interiors are filled with handcrafted custom designs and rustic details.
Past clients appreciate both the sage advice (the couple is van lifers themselves) and open communication offered in the designing process.
Location
United Kingdom
Instagram
Website
Paved to Pines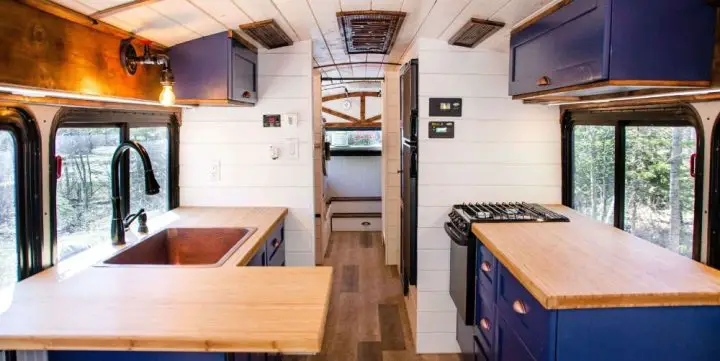 Specializing in van and school bus conversions, the folks at Paved to Pines know how to handle every part of the sometimes-intimidating conversion process, starting from sourcing the vehicle itself all the way to delivering it. However, they are also willing to let you be as hands-on as you wish throughout the process. Design options that they often help with include RV solar power installation, school bus roof raises, full kitchens, and more.
Location
Prince Albert, Saskatchewan, Canada
Instagram
Website
Superstition Customs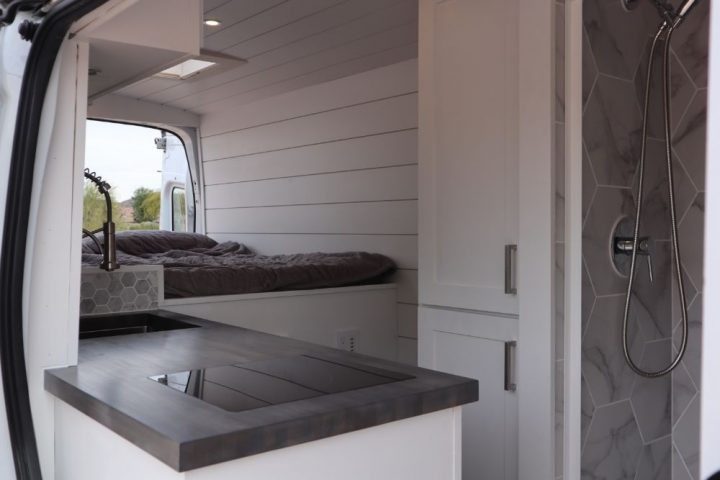 Superstition Customs takes on van customizations with an eco-conscious perspective in mind; their 2020 Green Build Initiative prioritizes elements like non-toxic insulation, formaldehyde-free wood, and materials that don't release harmful gases into the air. The builder duo specializes in Mercedes Sprinter Vans, but they can also help with Ford Transit or Dodge Promaster conversions. Though based in Arizona, they serve clients from all over the US.
Location
Mesa, AZ, USA
Instagram
Website
Wanderful Wheels
(puns on point)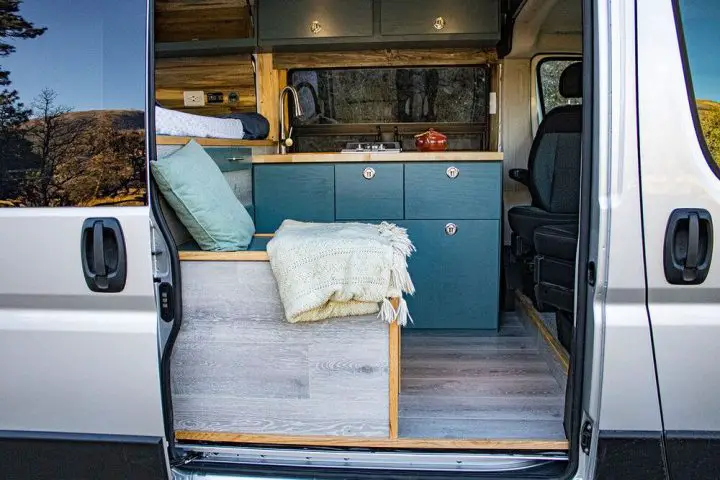 Wanderful Wheels is another couple of van-lifers who wanted to make the same lifestyle that they enjoy possible for others with their van builds. Their conversions include features like custom storage, pull-out bike trays, snowboard racks, and even surfboard storage. They offer complimentary pick up in Colorado or New Mexico to take your van to their workshop, and once they're done, fly you to Colorado to start your adVANture.
Location
Durango, CO, USA
Instagram
Website
Lavender Moon Spaces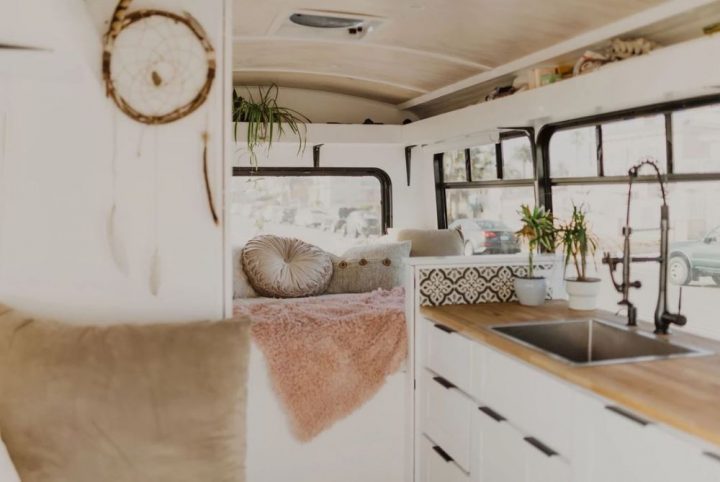 Lavender Moon Spaces creates luxurious yet eco-friendly off-grid van conversions. Founded by Gloria Merrick, a female entrepreneur with extensive experience in construction, Lavender Moon has designs that combine a woman's touch with sound construction based on high-quality and affordable building materials. Clients can choose to go with one of the brand's existing models and styles, or they can opt for a customized design (either way, you can't go wrong!).
Location
San Diego, CA, USA
Instagram
Website
Wilderness Vans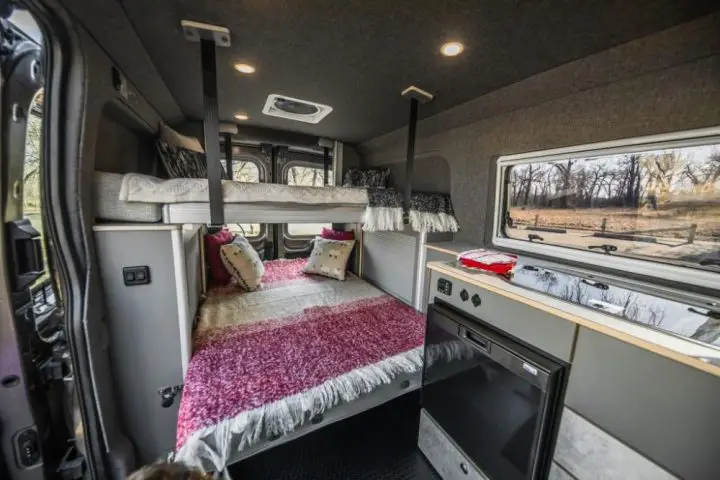 Originally started as a division of a family-operated truck business, Wilderness Vans has grown to be a 15-person operation that serves clients in both the US and Canada. They offer a range of products and services, including selling individual van conversion parts, selling DIY conversion kits, full custom conversions, and sales of already-converted vans.
The ten different standard floor plans to choose from making it easy to implement your preferences without starting from scratch.
Location
Lethbridge, Alberta, Canada
Instagram
Website
Tiny Home Campers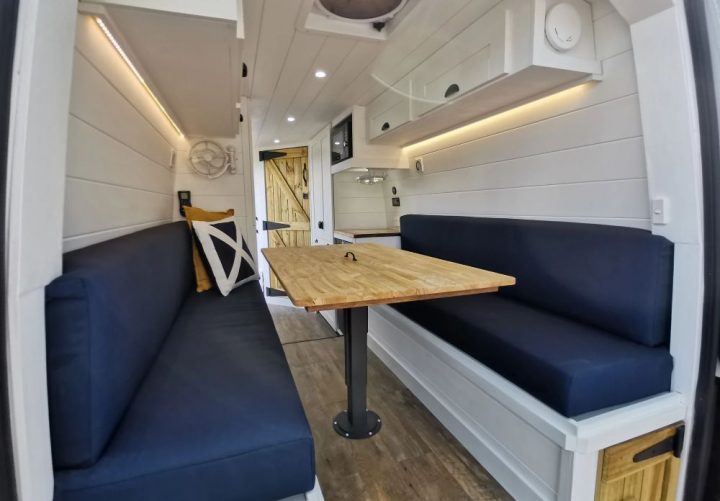 Through his business, Tiny Home Campers, Phil Lewis can help as much or as little as you want along the process of converting your van. In addition to full custom van builds, he also offers services including 3D modeling, consulting for self-builders, pre-built cabinets and electric hubs, and van rentals if you just want a small taste of van life.
The pre-built units especially can take a lot of the headache out of converting your own van by eliminating some of the most daunting elements and letting you focus on the fun parts!
Location
Brisbane, Australia
Instagram
Website
Off Grid Adventure Vans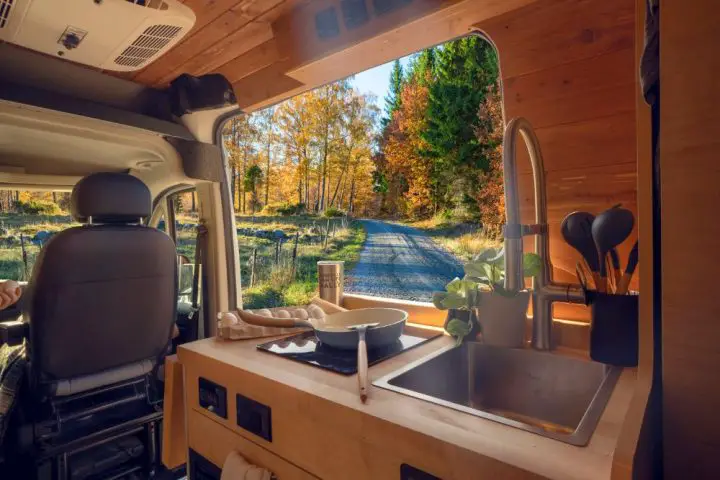 Off Grid Adventure Vans, also known as OGAVans, is run by dedicated and passionate van lifers whose joy for the traveling lifestyle shows in their work. They are committed to green practices such as using water-based paints and local and sustainable wood sourcing in their conversions. Both standard layouts (which tend to be more cost- and time-effective) and custom designs are available for potential clients.
Location
Frederick, MD, USA
Instagram
Website
Freedom Vans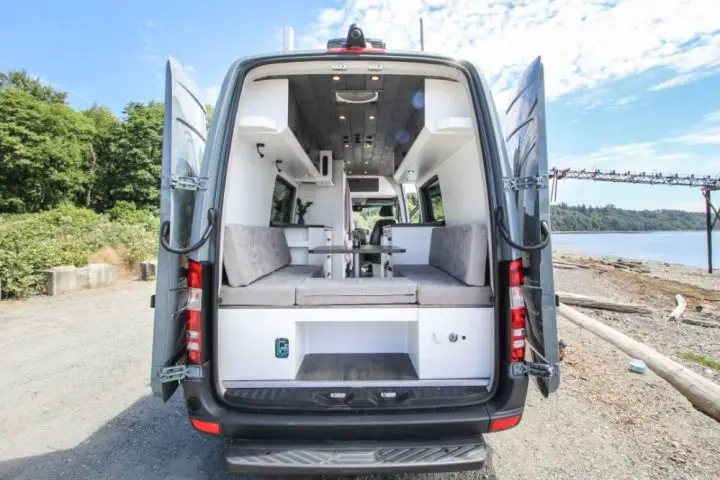 Founded with the intention of giving more people the freedom to live an off-grid lifestyle, Freedom Vans lives up to its name. Though solar systems installation is the company's specialty, the folks at Freedom Vans are also happy to help create beautiful interiors and other electric or water systems. The website also features a van life blog that gives tips for everything from campgrounds, van parts, and their past client projects.
Location
Bellingham, WA, USA
YouTube
Website
Sportsmobile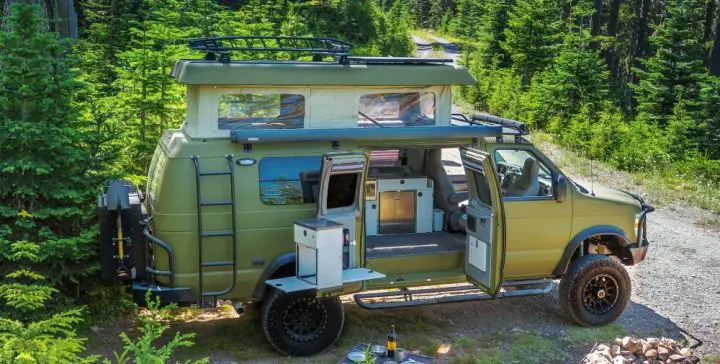 With nearly six decades of van building experience, Sportsmobile is well-established in the landscape and can give you a professional, seamless, and efficient conversion process. The company has four locations across the country including a showroom in Nevada, but they still work with clients to come up with a custom design that will fit their specifications.
On their website, you can even find a Design Your Own tool that allows you to map out a van design of your choice–it's fun to play with even if you don't have any immediate conversion plans.
Location
Multiple locations around the USA
Instagram
Website
There you have it! Do you know of any other awesome van builders that we didn't include? Shoot us a message and we'll check them out! Happy hunting and good luck on your next van build 🙂