Hey! This site is reader-supported and we earn commissions if you purchase products from retailers after clicking on a link from our site.
Everyone should understand that it's important to know the history of your potential RV and its current condition before making such a large high-dollar RV purchase. As I have said before in previous articles, whether you are buying a new or used RV, it should never be considered an investment. It's a high-dollar purchase that will continue to depreciate in value as time goes by and as such, it should be inspected prior to purchase and even as the years go by while it's under your ownership.
In this article, we'll look at your initial RV inspection prior to ownership and follow-up RV inspections during your ownership of the RV. We'll also examine the differences between how to conduct RV inspections and the differences between qualified RV inspectors as well as what you can expect when you pay for an RV inspection.
When I first started the research for this article, I came across numerous articles that advocated the need for pre-purchase RV inspections performed by someone qualified to evaluate the motorhome or towable RV you may want to purchase. Unfortunately, many of the articles I read during my research never addressed how to find someone that specializes in RV inspections of RVs.
A lot of other writers advocated for RV inspections and contacting a local vehicle mechanic that you trust to inspect a potential purchase, but honestly, will a mechanic that specializes in auto repair be qualified to inspect a motorhome or towable camper?
The answer is probably no. Sure, a vehicle mechanic may know their way around a motor and the drivetrain of a motorhome, but it's unlikely that they will have much understanding of other important components such as the refrigeration, air conditioning, furnaces, slide-outs and the electrical or electronic RV systems that most RVs have these days.
Where Can I Find Someone Qualified to Inspect an RV?
While relatively new in terms of how long people have needed trained RV inspectors, the popularity of people enjoying the van life and full-time RVing folks in the past decade or so has facilitated the need for trained recreational vehicle inspectors. Founded in 2014, the National RV Inspectors Association (NRVIA) based in Athens, Texas specializes in training people to inspect and give truthful and accurate evaluations of the RV they are contracted to inspect.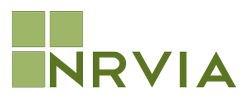 While the NRVIA does teach its students to become well-informed and educated inspectors of RVs, its website needs some updating and clarification. For example, it wasn't until I navigated through numerous links on their site that I discovered that I could find a certified RV inspector to inspect my RV or future purchase of the same without being charged for the referral.
In fact, the NRVIA website is very vague there and my first impression was that they were charging a fee for a referral and then referring the client to an inspector that they trained and charged for an education in RV inspecting, which seemed like a conflict of interest to me.
I called NRVIA to get some more information and spoke with Cynthia Castaneda, a representative for their organization. I asked her what kind of training they provided as well as the cost of the programs, and I discovered that to become a National Recreational Vehicle Inspector certified "Level 1" inspector, the cost would be $1,644.
That cost includes a two-part class, the first of which can be taken online. The second part of the course is a five-day hands-on course that is taken on their campus in Athens, Texas. This fee also includes the first year of their annual membership fees of $499.
To become a "Level 2" inspector with NRVIA certification, participants are required to pay an additional $1,145 for another five-day hands-on class by one of their instructors. This course examines some of the more complex issues involving RV mechanical problems and if I were to consider taking their courses, I would certainly take their level-two course.
Would I Hire a Certified NRVIA Inspector?
While researching and writing this article, I was on the fence as to how to answer this question. I finally decided to do additional research and I used the NRVIA website to find an inspector located near me.
My first search on their site was set up for a 10-mile radius using my current ZIP code and it offered no recommendations. I then expanded the search criteria to a 100-mile radius and found nine NRVIA-certified RV inspectors in my area.
I called one of the NRVIA-certified RV inspectors listed near me and I was amazed by what I found out when I interviewed him. In part two of this article, we'll look at what the NRVIA-certified RV inspector I interviewed shared with me about the RV inspection process and what it means to him to be helping others.
As always folks, travel safe and remember…you can descend a mountain pass a hundred times going too slow. You'll only do it once going too fast.