Hey! This site is reader-supported and we earn commissions if you purchase products from retailers after clicking on a link from our site.
One of the great things about mobile phones is they provide instant communication no matter where you are. 
At least that's how they are supposed to work in theory, but the harsh reality is that there are plenty of places where cell phone reception will be poor or practically non-existent.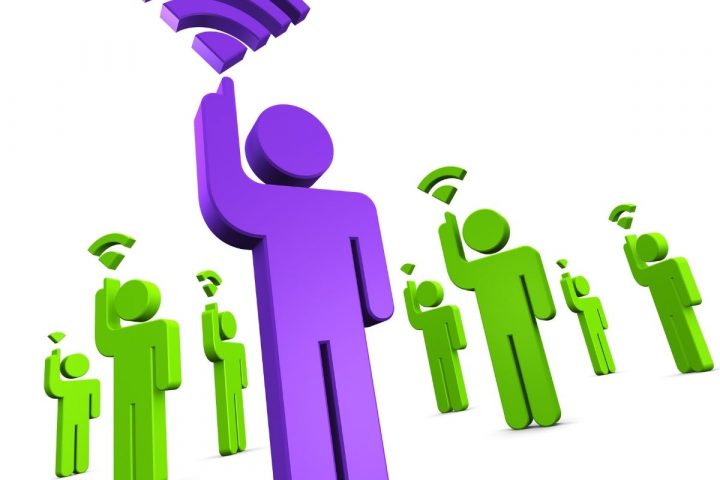 This is less of a problem in cities, but for those living in rural areas, good cellular reception is far from guaranteed. 
If you are living in a rural area that is far away from the nearest cell tower, then this can cause a number of issues. 
For one, if you have a job that requires you to work from home, then you will need your mobile phone to work for taking and receiving calls. 
Luckily, even if it seems like there is no signal in your area, this often isn't the case, it's just that the signal that is there is very weak. 
Cellphone boosters are portable antennas that boost cellular signals. They come in various shapes and sizes, depending on their purpose. 
Some are designed to fit inside vehicles, while others are meant to be used in rural homes that don't get good cellular reception. A booster can enhance your signal strength and significantly improve your connection quality overall. 
If you live in a rural area, you should definitely invest in a cell phone booster, and this article is here to show you some of the best ones currently available on the market.
Table of Contents
The SureCall Flare 3.0 is an excellent choice for anyone who needs a reliable cellphone booster. It boasts a sleek, modern design that won't look out of place in any modern living room. 
Thanks to its compact size and small footprint, you should be able to find space for the signal extender on any table or surface. 
However, the real selling point of this device is its ability to amplify your cell phone signal by up to 3,000 sq. ft which should be enough to provide strong reception anywhere in your home. 
In order for the extender to work, it needs to be connected to the antenna with the RG-6 cable that comes in the box. 
To make set up easier, this cable is 50ft long, which will allow you to put the extender almost anywhere in your house and still connect it to the directional Yagi antenna. 
This antenna has a receiving power of 9dB, which should be sufficient for picking up signals from distant cell towers. 
The SureCall Flare is compatible with all major carriers including AT&T, Verizon, Sprint, and T-Mobile. 
Naturally, since the antenna is directional, you will need to know where your nearest tower is in order to point it in the right direction. 
It supports both 4G and 5G signals, which means you should be able to get great signal even if you live in a very rural area.
Pros
Easy to install
Works with all major carriers
Sleek modern design.
Cons
Not suitable for use with RVs
Also Available At
WeBoost produces a large selection of high performing cell phone boosters that offer a wide array of features at a relatively affordable price. 
The Home Studio pack includes professional grade components, with a directional antenna and an incredibly compact booster that will fit absolutely anywhere in your home. 
You will also receive all the mounting brackets and cables necessary for installing the booster by yourself. 
To use the booster, you will need to attach its antenna, plug it into a nearby wall socket and connect the 30ft coaxial cable from the external antenna on your roof. 
This unit has a maximum gain of 60db, which is enough for getting a good signal in a large room or office. Multiple people can connect to the booster at once, and it is equally good at improving phone calls or data for browsing the internet. 
The Home Studio can receive and amplify 5G networks. It is fully compatible with all the major carriers such as AT&T, Verizon, T-Mobile, and Sprint. 
All the equipment in this kit is FCC certified, which means it can operate on the necessary frequency bands without interrupting or damaging signals to and from the cell tower. 
It isn't the best solution for boosting signal throughout a whole house. However, if you have a home office where you can't afford to be offline, then the WeBoost Home Studio may be just what you need. 
Pros
5G compatible.
Works with multiple carrier types.
Lightweight and compact booster.
Includes mounting brackets for the antenna. 
Cons
No function for monitoring the signal strength. 
Also Available At
If you are looking for a powerful booster that doesn't take up a lot of space, then Cel-Fi's Go X offers all that and much more. 
This kit offers two different choices of internal antenna, which include a wall panel or ceiling mounted dome. Both of these devices are capable of boosting your cell phone signal by up to 100 decibels (dB), which is considerably more than many other competing brands. 
The trade-off is that this unit can only boost signals from one carrier at a time, which will only be an issue if everyone in your household isn't connected to the same carrier. 
Installation for this kit may take a little longer than some of the others we have looked at, since you need to mount three devices instead of just one. 
The antenna comes with a J-mount and all the brackets you need for attaching it to your roof. It is connected to the Cel-Fi Go X amplifier via the RS400 coaxial cable that comes in the box. 
This amplifier then needs to be connected via another coaxial cable to the internal dome or panel antenna. Your chosen antenna will then transmit the boosted signal from your chosen carrier throughout your house. 
This booster kit is quite expensive, but if you have at least two bars of signal in your home, then it is a worthwhile investment to avoid any more dropped calls. 
That said, this unit will not work if you cannot receive at least two bars of signal without it, which might make it unsuitable for incredibly remote locations. 
To help with installation, the Cel-Fi Go has app support for locating the closest antenna to your house, selecting different frequencies or changing carriers. 
Pros
Two different choices of booster antenna. 
100 dB amplification power.
Mounting brackets and cables included. 
Compatible with 4G and 5G networks. 
Cons
Can only boost one carrier at a time. 
Difficult to install.
Also Available At
The Hiboost cell phone signal amplifier kit is designed to provide a strong signal anywhere inside your home. 
It is capable of amplifying weak signals over a 4,000sq.ft radius, which makes it great for family homes in remote locations. This kit includes everything you need to get started, including two high gain 9dbi antennas. 
One of these is a directional unit for mounting on your roof, while the other is a panel antenna mounting to a wall inside your home.
Installation is made easy with a window wire that makes it easy to connect the outside antenna to the internal one. 
There is also a signal meter with an LCD screen that allows you to check up on how much signal you are receiving and transmitting throughout your home. 
You can also check how your booster is performing with the Hiboost app which makes it easy to switch carriers or change between different frequencies. 
Speaking of carriers, this unit is compatible with all the major cell phone companies, and can receive both 4G and 5G signals. 
Hiboost offer a 3-year warranty, so you can easily return or replace this kit if something goes wrong.  All of this makes the Hiboost cellphone signal booster a great choice for rural areas where there is poor cellular service. 
Pros
Can boost almost any network from any of the major carriers.
Easy to install. 
Signal meter makes it easy to see how your booster is performing. 
Cons
 This unit will only work if the booster is placed in the right spot in your home. 
Also Available At
Many of the boosters we have looked at are great for houses situated in remote locations, but what if you are truly off the grid? 
If you are on vacation, or live in an RV, then you will already know what a challenge it is to find good reception. 
SureCall's Fusion2Go Kit helps solve this problem by boosting the signal from almost any carrier to ensure that you always stay connected no matter where you go.
This kit includes a powerful booster that is advertised to offer 2x the output of other comparable models. 
There are two coaxial cables for connecting this device to the high gain omnidirectional antenna placed on the outside of your RV. The other cable needs to be hooked up to the panel antenna mounted to a wall on the inside of your vehicle.  
All of these components are built to last and made from durable, weather resistant materials. 
The booster uses 2XP technology to double the uplink signal, which helps to boost signal even in exceptionally remote locations. 
This kit is perfectly safe and legal to use since all the components are FCC certified. With the Fusion2Go kit set up in your RV, you can connect to 4G and 5G networks even while you are out on the road. 
Pros
Booster with 2XP technology for a stronger uplink signal. 
Compatible with most major carriers. 
Omnidirectional antenna can connect to the closest cell tower no matter where it is. 
Cons
Built for RVs and not suitable for use in homes. 
Also Available At
Buyers Guide
Weak signal can be a difficult problem to solve, and if you want to stand the best chance at solving it, you will need to pick the right booster kit for the job. This will primarily depend on how much signal you can get and which carrier you are currently using. 
The following guide should help you make the right decision when choosing a cellular signal booster for your home. 
The Strength Of The Antenna
Any cellphone signal booster will consist of three main components. These include an external antenna for receiving the signal, the booster itself, and a second internal antenna for transmitting the amplified signal. 
If you only need to improve your reception in one room, then you can afford to buy a kit with a less powerful antenna. 
However, if you want to provide better cellphone signal for your whole house, then you will need an antenna with a significantly higher dbi rating. Even a very strong antenna will need to be placed in the right spot, as walls and furniture can all block your boosted signal. 
The external antenna will most likely be directional, which means it will only receive signals from a specific direction. 
For these units to work, you will need to know where your nearest cell tower is, so you can point the antenna towards it. 
Some units designed for use in RVs or motorhomes will use omnidirectional antennas. These can pick up signals coming from any direction, which makes them useful for people in incredibly remote locations, where the nearest cell tower could be in any direction. 
How Easy Is It To Install?
Installing a cellphone signal booster in your home can be quite difficult. If you don't have the best DIY skills, then you may need to buy a kit that makes this process easier. 
For one, you will want all the mounting brackets for placing the antenna on your roof to be included with the kit. This will save you having to search hardware stores for the right size of screws and brackets. 
It also helps to have a very long coaxial cable for connecting both antennas to the booster unit itself. Extra long cables make it easier to place the different components wherever you want in your home without needing to worry about not having enough wiring. 
The HiBoost kit we discussed earlier even includes a window wire, which is an extra thin cable for passing through the crack beneath a closed window. This cable makes it easier to connect the external antenna to the booster without drilling holes in your walls or ceiling. 
Where Is Your Nearest Cell Tower?
In order for a cell phone booster kit to work, you will need to at least get one or two bars of signal from your nearest cell tower. 
As such, before you purchase anything, it helps to know exactly where your nearest tower is and which network owns it. 
Most boosters kits should work with all the major American cellphone companies. That said, it is always worth double-checking to prevent your kit being incompatible with the signal from your nearest tower. 
Another reason you will need to know the location of your closest tower is because this will indicate which direction you will need to point your antenna.
Frequently Asked Questions
What Are Cell Phone Signal Boosters?
Cellphone boosters are used by people living in remote or rural areas. They have three parts – an external antenna, an amplifying component, and an internal antenna. 
These components work together as a repeater, collecting signals from nearby cellular towers and boosting them, so they can be transmitted through the internal antenna. 
It is important to note that these devices cannot create a signal of their own, only boost one that is already there. 
The amplification of the signal varies depending on the booster's power and the sensitivity. These boosters can be used to prevent dropped calls and to even access the internet through mobile data.
Are Signal Boosters Legal?
Signal boosters are legal in the US, but they may cause interference with other devices. To be certified by the FCC, the signal booster must perform as advertised, and not cause interference or harm to the networks they are receiving and boosting.
Most boosters will also require you to register them with your chosen cellphone network carrier.
Can You Boost 5G?
Cellular boosters can boost some parts of 5G networks, but not all of them. The frequency band b5 carries a small amount of 5G signal, and most boosters can handle this without any problem. 
Most of the time however, when your booster is displaying a "5G" icon, that signal isn't really 5G; but rather a boosted 4G signal. 
Verizon's faster 5G network is on band n261, and won't be supported by any consumer booster until next year. AT&T will start supporting band n77 in 2022, and no booster can support any of T-Mobile 5G networks.
A sneaky way around this is to use a passive antenna. Passive antennas won't give you much gain, but they'll make your phone work better indoors
What Is A Coaxial Cable?
Many boosters are connected to their antenna with coaxial cables.
These cables are commonly used for transferring data for accessing the internet or speaking over voice calls. They have a special aluminum and copper shielding around the main wire which is designed to minimize signal loss over long distances.